Supporter Profile: Adam Bradford
By Matt Konrad
Scholarship America's mission is supporting students, and that mission is driven by supporters like you—and like Adam Bradford. Adam is a U.S. Air Force aviator, a husband, a father and a monthly sustaining donor to Scholarship America.
"I grew up in a small town in Southern Illinois. It was a very blue-collar area, so my guidance counselors throughout high school never put a big emphasis on getting a college education. Without much encouragement to go to college, I decided to join the U.S. Air Force," Adam says. Twelve years into his USAF career, he is now serving as a Special Missions Aviator, flying on the HH-60 Pavehawk helicopter for combat search and rescue missions.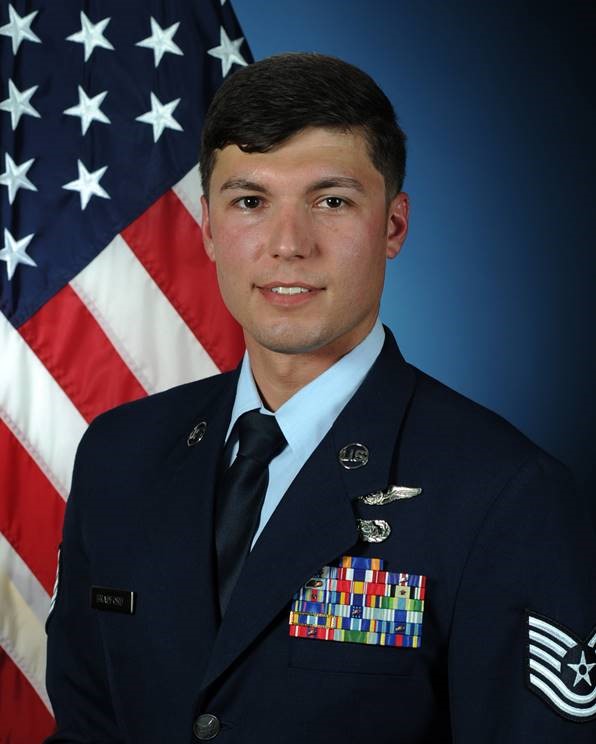 He's also busy pursuing a higher education for himself, inspired by his family.
"My wife, Danielle, is a medical administrator in the USAF and we have two sons. Danielle has a master's, while I have an associate degree in pursuit of my bachelor's," he says. "She has been a huge inspiration for me to continue my education. She has also been the one to enlighten me on the educational disparities we have in the country."
Thanks to his Air Force service, Adam is able to access military tuition assistance, which he says "has truly been a blessing." And it's recognition of that opportunity that led him and Danielle to donate in support of scholarships.
"I understand the importance of college education, and that the opportunities of receiving a decent education in this country are far from equal. That is why I choose to support scholarships: to bring awareness to the scholarships out there, and to make them MORE available to MORE young adults — many of whom want to go to college but may not have the financial support."
When it came time to choose a higher-education charity to support, Adam turned to Charity Navigator, and found Scholarship America. After researching the organization, he found our mission and their passion were a perfect match.
"I was especially drawn to [the] Dollars for Scholars program, designed to distribute scholarships to local, community-based students," Adam says. "Coming from a small town, this concept really spoke to me."
Thanks to donors like Adam, Scholarship America is able to support hundreds of thousands of students each year with a mix of local, national and global scholarship programs – as well as tuition assistance, emergency grants and other services. As a monthly donor, Adam is making a significant impact, ensuring that we have reliable, ongoing support even as students face ever-changing circumstances. Monthly giving makes a difference for students, and we encourage everyone with a passion for education to be a part of it.
"I am extremely proud to be a donor to Scholarship America," Adam says. "I urge anyone who has experienced money-related educational hardships, or anyone who has received a scholarship for college education, to donate to Scholarship America."