Scholarship America Supporter Profile: Richard Gerber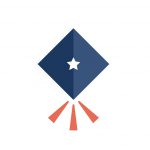 By Scholarship America
Scholarship America supporter Richard Gerber grew up in a family that placed a high value on education – and the Washington, DC native is committed to giving back.
"My parents were professionals with extensive education, and I followed in their footsteps," Richard said. "I was a philosophy major who went on to psychiatry and psychoanalysis, pursuing teaching and training as [a faculty member] at a medical school and psychoanalytic institute along with private practice."
In addition to his medical career, Richard is an active investor and entrepreneur – and his education is at the heart of it all. "Its impact is everywhere in my life, profession and thinking," he said. "It is hard to find an area unaffected."
As a lifelong learner whose family was able to support his educational goals, Richard recognizes his own fortunate circumstances, as well as the disruptive impact that student debt can have on those who share his goals.
"Looking back, my good fortune is more and more evident — as is how hard obtaining such fortune is today for so many deserving and dedicated people," he said. "I both want to and should help those who might be unable to get there without help."
As a proud supporter of Scholarship America and other charities, Richard is carrying on a family tradition of philanthropy, and helping students complete their educational goals in the face of hardship. And both the personal and social impact of that support is profound. As he said: "It seems a moral obligation and is a great source of satisfaction."
If you share Richard's commitment to student support, make your gift today to help a student's dream come true. Want to explore more options? Get in touch – we're here to help you help students.