Join Cedric and Karen in Changing Lives This #GivingTuesday
By Matt Konrad
Today is #GivingTuesday—a nationwide celebration of generosity, charitable support and the power that everyday people have to change lives.
At Scholarship America, we're incredibly grateful to all of our supporters across the country and around the world. By giving to local, national and international scholarships, they're truly helping students change their lives for the better.
We want to introduce you to two of them this morning. Their stories are inspiring—and we encourage you to join them in making education possible!
A Student Supporting Students
When Cedric Johnston was a student preparing for college as a dual citizen living in Germany, he decided to return to his roots and study business in America. Now a senior at Michigan State University, he is preparing for a career in supply chain management after he graduates in 2020.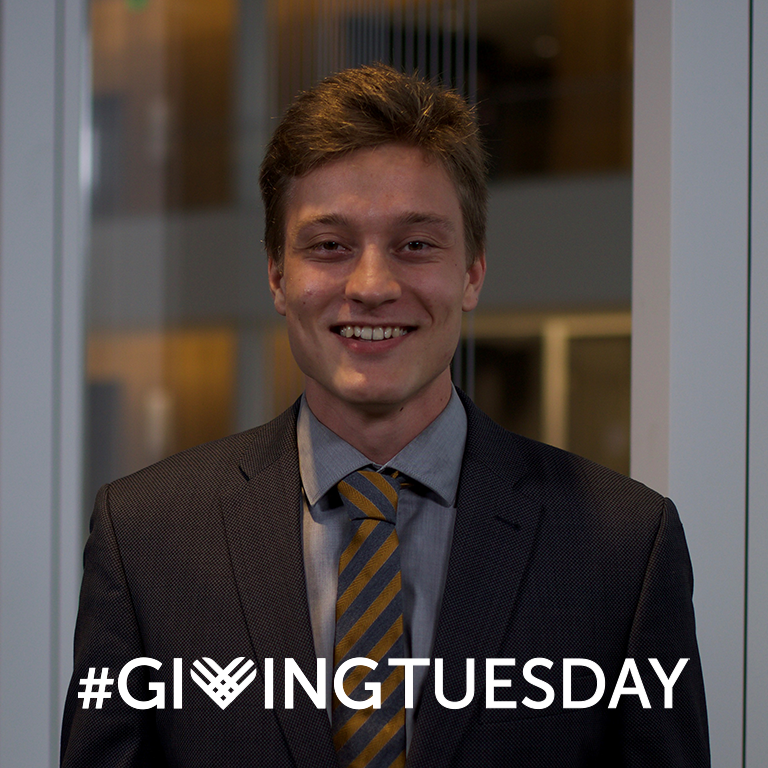 Having opted to attend college in the States, Cedric has realized how financially challenging it is to be a college student. He believes that the education system is unfairly exclusionary to those with limited resources, and he realized that he wanted to help support other young people who are trying to pursue an education and build a career.
When he was researching ways to give back, he found Scholarship America and the work we do to support thousands of students every year. "I wanted to give back to Scholarship America because I believe education is the great equalizer," Cedric said. "It is the basis on which you can build opportunities, philosophies, and your outlook on life. My gift was a relatively small one, but this money goes to someone improving themselves and improving the world."
Every gift, regardless of size, has an impact on student success. Join Cedric on this #GivingTuesday and support students with a gift to Scholarship America.
Making an Impact—and Boosting Others
Longtime Scholarship America supporter Karen Mehigan is excited to be participating in #GivingTuesday as a matching donor this year!
She loves the idea of a day dedicated to giving back. "I hate the commercialism of the holidays. You start seeing advertisements for gifts in October! It is important to have a thoughtful balance – take care of your friends and family, but it is equally important to improve the lives of others."
Karen's father instilled in her a passion for education. When Karen was growing up, he never failed to work on homework with her, and always made sure she did her extra credit problems. In reflecting on her own experiences with school, she wonders how different her life would be if she hadn't been able to attend college.
"You learn more than what you study, it's more than just the books – it serves you for your whole life," she said. "I am glad I went to college, and I would hate for students today to not go because of money." Karen gives to Scholarship America to help provide opportunities and open doors for students.
Today, Karen and her husband Jim live in Wisconsin. They own a farming property, and proudly wear their work on their sleeves and boots. Karen feels that she is blessed, and believes that much is expected of her when she sees other people struggling. She encourages others to give, especially on days like #GivingTuesday. "It makes me feel good to do things for others, and I think people miss out on that when they choose not to give. Think of the power you have to help make a change in someone's life!"
Karen has pledged to make a gift of $5,000 to support students – join her with a gift of any amount this Giving Tuesday to Scholarship America. Like Karen and Cedric, your support will help empower students to pursue education.