Let's see if you're eligible:
Employees of UnitedHealth Group, UnitedHealthcare, Optum, or an organization acquired by UnitedHealth Group, and their immediate family members are not eligible for this scholarship
How are recipients chosen?
Click to Review Evaluation Criteria
There is a critical need to support a more diverse clinical workforce across the nation. The United Health Foundation Diversity in Health Care Scholarship supports historically underrepresented healthcare professionals seeking to advance their clinical skills. To select recipients, the evaluation process considers a wide variety of criteria from the materials you provide. This includes:
Work experience
Community service – Your involvement in supporting the health and welfare of your community
Goal statement – Your health career and future goals as a health care provider
Overcoming a challenge – How you have overcome a challenge to achieve a goal
When you submit your application, all of these areas will be reviewed as part of the scholarship evaluation process.
What information do I need?
See below for a checklist of required information. To complete your application, make sure everything is submitted by October 31, 2023 at 3 PM CT.
Copy of Certification or License
The copy of your certification or license can be uploaded as a PDF and should display your name, title of certification/license, and active dates.
Short Answer Prompt
Write a short answer response (approximately 250 words) to two questions, including the following: Describe your health care career to date and your future goals as a health care provider. Space is limited; be concise.
You've gotten this far. If you're interested, applying is easy as 1-2-3.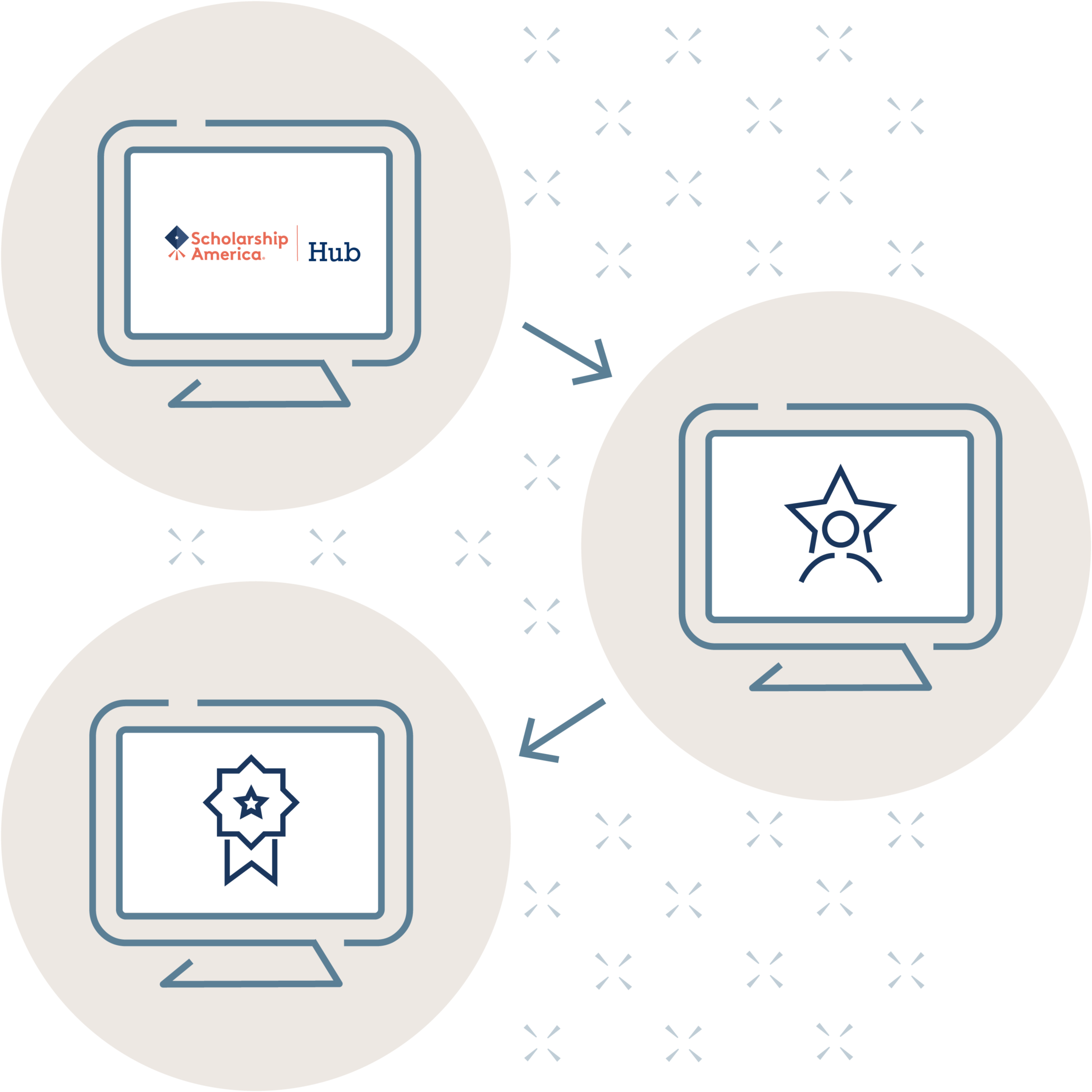 Step 1
Visit the Scholarship America application system.
Step 2
Create or log in to your account and complete your profile.
Step 3
Find the application under the Student Overview to begin.
What happens from here?
You Submit Your Application
Ensure that your application is complete and submit by the October 31 deadline.

Applications Are Reviewed
Applications are reviewed and scored against required program criteria.

Notifications Are Sent
You will be notified by email regarding your award status.