Six Decades of Student Support: Meet Trustee & Volunteer Phil Webster
By Matt Konrad
Scholarship America has built more than six decades of history supporting students—and Philip Webster has been a volunteer and supporter for almost all of it.
A resident of St. Michaels, Maryland, on the Chesapeake Bay, Phil has spent a remarkable 57 years volunteering with Scholarship America. Since 1964, he's devoted his time and resources to our student support efforts, serving on our Advisory Board, Board of Trustees and, currently, as an Honor Roll Trustee. Phil was also instrumental in founding our annual Dreams to Success celebration and fundraiser, which raises nearly $1 million each year, and in rebranding our organization as Scholarship America some years ago.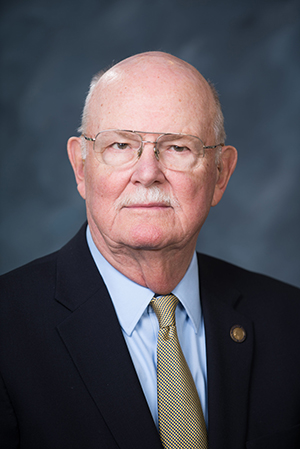 "Higher education," says Phil, "is the key to a successful, fruitful and contributing life. Having met hundreds of the students we have helped during the years, they always tell me that our scholarships and the higher education that came with them, made a transformational difference in their life. I know it did with mine."
Over a 45-year business career, Phil has had a front-row seat to observe the massive and ongoing changes in how we work, live and communicate. He was a principal of two international communications consulting firms, and the chief public affairs and communications officer of three New York Stock Exchange-listed companies – Damon Corporation, Brunswick Corporation and Scott Paper Company. Educated at Cornell University and Boston University, he has written extensively on historical, business and musical subjects, and lectured at Harvard, Columbia and other prestigious universities.
Phil's advocacy for students doesn't stop at Scholarship America, either. He is a immediate past Board member of the Chesapeake College Foundation and an Advisor to Mid-Shore Scholars, a college access mentoring non-profit on Maryland's Eastern Shore that works with students in grades 9-12 to prepare for college, get into college, stay in college and complete college with the least amount of debt possible.
"I tell students that getting a postsecondary education, whether at a community college, a trade school or a four-year institution, will totally change the trajectory of their life, regardless of their circumstances," Phil explains. "Then I tell them they should use their education to help others and to better society, if they seek a life that is truly meaningful and important, and not just self-serving."
Phil's other abiding passion is the preservation of America's maritime heritage. He is the Founding Chairman of the National Maritime Awards Dinner, which held its 10th anniversary celebration in 2021, and has worked tirelessly to save the USS Massachusetts and USS Sequoia Presidential Yacht, among others. He is equally passionate about preserving our environment, through his work heading Development at a land conservancy and a Riverkeeper organization on Maryland's Eastern Shore.
Of course, education is never far from Phil's work, even on the water. He is a long-time Trustee of Sultana Education Foundation in Chestertown, Maryland, which operates a replica 1768 British merchant schooner, along with extensive educational programming for students on the Chesapeake Bay; and was a founding Trustee of the Miles River Yacht Club Foundation, granting funds to over 20 non-profits that offer swimming and boating programs for Chesapeake Bay youth.
Most recently, Phil and his brothers David and Peter have turned their scholarship efforts back to their roots, establishing an endowed four-year scholarship at their childhood public high school in upstate Palmyra, New York. They have just added a second four year endowed scholarship through Scholarship America and Palmyra-Macedon Dollars for Scholars, and their fourth Webster Scholar started at the Rochester Institute of Technology in Fall 2021.
An organization like Scholarship America is defined by its history and its people. The support of passionate volunteers like Phil Webster has been making our work possible for more than 60 years—and you can help us further that legacy, on Giving Tuesday or anytime.