Making Sense of Your Financial Aid Award Offer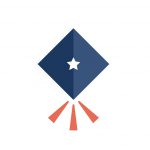 By Scholarship America
By Annie Berge for Scholarship America
Congratulations! You've been accepted to college and you have a big decision ahead of you. You've received all your financial aid award letters, but there's no standard template for financial aid award letters, and comparing offers can be a huge challenge. Fortunately, if you understand a few key terms, the calculations should be relatively simple.
First and foremost, it's important to understand the college's Cost of Attendance (COA). COA is a college's total estimated yearly cost, including tuition & fees, room & board, books & supplies, transportation, and personal expenses. Cost of attendance is also known as a school's "sticker price." Understanding the components of COA will help you understand what you will actually be paying to attend the college of your choice.
You can find your school's COA on their website. Sometimes, there are multiple different COAs listed. Students in a business program, for example, may have a higher COA; commuter students may have a different COA than students who are paying to live on campus in student housing.
Next, understand direct vs. indirect costs. Direct costs are what you are billed by your college. Tuition and fees will show up on your bill, as will room & board if you are living on campus. Indirect costs, which can also be thought of as variable costs, will not show up on a bill from your college. What you spend on books & supplies, transportation, and personal expenses can vary each year—but they are all included in your COA. If you choose to live off campus, your room and board (food) is also considered an indirect cost.
Of course, costs are only half the calculation. Your offer will also take financial aid into account, and you'll need to understand the types of aid that show up on your letter. There are three types of aid: grants and scholarships (also known as gift aid), which don't need to be paid back, loans, which do need to be paid back, and work study.
Grants and scholarships can come from your college, the government, community organizations, or elsewhere. They can be need-based or merit-based. They do not need to be paid back. Make sure you understand whether they are just for your first year or are renewable for each year. It's also important to understand what the terms of each scholarship are (minimum GPA, full-time enrollment, participation in a certain field of study, etc.).
Work study is money you earn, usually hourly, by working at a job at your school. It isn't guaranteed–you still have to apply for it and be hired–but work study job boards are available at most campuses and can be convenient for many students. The amount listed on your aid letter is the maximum you can earn.
Loans are money you need to pay back. Colleges offer subsidized and unsubsidized loans through the federal government, which usually come with better terms than private loans.
You don't have to accept all your loans if you don't think you'll need the money. Sometimes students just aim to cover their direct costs and use savings for things like books and transportation. Large loan offers can be tempting, but remember that all that money will have to be paid back, plus interest.
To calculate what you'll be billed for each college, add up all your direct costs. Again, that's tuition and fees, and room & board if you are staying on campus.
Then, subtract any gift aid you've been offered.
Finally, determine whether you'll take loans and if so, subtract those.
Anything left over is considered your gap. That can be filled by savings, work study, an outside scholarship or a private loan. Your aid can often go over your billed costs–great news for you! That money is meant to address your indirect costs and will be refunded to you via your student account.
Making sense of your financial aid award offers can seem complicated at first, but once you understand the basics, you'll be able to calculate just how much you'll pay–and make an informed college choice.
About the Author
Annie Berge (she/her) has coached and advised college students for over a decade, focusing on helping them leverage financial aid and scholarships. Working both within and outside the institution of higher education, Annie is passionate about helping students get the most out of their time in college.