College Decision Time: What You Need to Know to Make an Informed Decision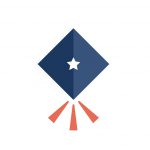 By Scholarship America
It's only two months until one of the biggest days on the college-going calendar: at most colleges and universities, May 1 is the deadline to confirm or decline your attendance. Choosing a school and a major are big decisions, especially considering the financial commitment they require.
For some of you, of course, the decision has already been made: you picked your dream school years ago, and you're all set to attend in the fall. But if you're not one of those fortunate few, and you're still weighing tuition prices, costs of living, travel hassles and a hundred other questions—don't sweat! There's a lot to think about between now and May 1, and we're here to help you zero in on the most important issues.
On Campus or Online?
The line between in-person and virtual learning was blurred during the height of the COVID pandemic, and it looks likely that the college education of the future will continue to involve a class-by-class and student-by-student hybrid of both on-campus and online learning. As you make your college choice in 2022, though, it's important to assess whether you want an experience that's mostly in-person or mostly virtual.
Most college students seem to agree that the in-person experience (at least part of the time) is ideal; according to an Inside Higher Ed survey during the height of the pandemic in August 2020, only 26% of college students thought online-only school was their best option. Students who were thrust into virtual learning missed the active, face-to-face interaction of classrooms and the vibrancy of life on campus; as schools and states continue to re-open public spaces, more and more students are likely to be returning in person.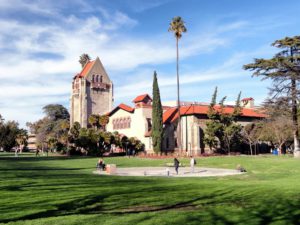 Of course, the on-campus experience has its unique challenges. Classes are more rigidly scheduled, with less flexibility for students juggling work, school and family obligations. For those who leave home and live on campus, there are room and board costs to consider—not to mention the costs of transportation and supplies.
Online classes can help you cut costs significantly; this guide from Best Colleges provides a good overview of the true cost of an online program. Additionally, the "asynchronous" model—watching lectures live or recorded; collaborating via chats or message boards on homework—can bring more flexibility to your education and help you balance school, work and home life.
Retention Rates
However you decide to attend classes, the goal remains the same: earning your degree. Over the years, retaining students has become a major point of emphasis in both higher education institutions and education policy. It's not enough to just recruit students; schools have to prove that they're supporting them all the way to completion of their degrees.
As a student, you may wonder what retention rates have to do with you. Well, a higher student graduation and retention rate can indicate that the institution has good student support programs and the capacity to meet the academic, social, and financial needs of their students.
You may want to check out the school's student services department while you are on a college visit, or give the school a call to talk to someone about what kind of programs they have, who manages them, and how you would receive access to them as a student.
The U.S. Department of Education has put together a website called the College Scorecard that will help you gain access to a schools graduation/retention rates as well as other helpful statistics (including average salary after attending, average loan size, etc.) to help you weigh your options.
Program Requirements
Sometimes, between filling out the FAFSA and waiting for award letters, people can end up neglecting to actually look at the content of the programs they're considering. It seems pretty basic: a school either has or does not have your major/program of study.  However, not all programs are created equal—and depending on state requirements you may have to put in extra course hours to complete your degree.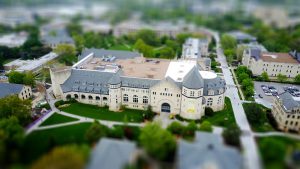 Most institutions post their academic catalogs online. In the catalog, you will be able to find all course descriptions and every major's graduation requirements. As you pick between colleges, it would not hurt to sit down and really know what you will be studying at each one. While many programs will have some overlap for requirements, you may find that schools emphasize different aspects of a major. Depending on your career objectives, those details might mean it's more advantageous to choose one program over another.
Scholarship Treatment
Some of you may have received generous scholarships to attend college, which is awesome. Scholarships definitely help make the decision less about finances—but it is also important that you find an institution that values the scholarship. Some schools practice what is known as "displacement," meaning they include scholarships as part of your income and thus give you smaller financial aid packages. Especially if you receive significant scholarship awards, it is important to have a conversation with an institution's financial aid department to understand how their awards are calculated.
In addition, several states are working on legislation that curtails or forbids displacement, and federal bills have been introduced to address displacement and other issues in financial aid (such as "front-loading," the practice of providing lots of aid to freshmen and then reducing support in subsequent years.) While these legal remedies aren't widespread yet, they're good reminders to find out the details of your prospective schools' practices, in freshman year and beyond.
Culture
Last, but certainly not least, you should consider the culture of the institution. While it's best not to make this the deciding factor, it is still an important piece of the decision. You're about to embark on a journey of both academic and personal growth, and you want to make sure that the place you choose to go has an environment that you will thrive in. Maybe you love the fine arts, and even though you're an engineering major, you still want to be able to break out your violin in a student-organized orchestra. Or you're just not ready to turn in your jersey, and want to shoot some hoops on an intramural team.
Whatever it is that is that brings you to life, don't feel like you have to give it up. Sometimes these things are hidden gems that aren't advertised on a school's website or promotional materials. This is why the college visit is ever so important. Talk to students there. Let them know what you love besides chemistry or linguistics. Odds are they know somebody who knows somebody who is doing the things you love, too.
And if you do find yourself having to sacrifice that recreational orchestra to pursue just the right major, don't resign just yet. You may find others in your classes who have the same passion to organize something like that. After all: you'll be the future of your campus's culture, so you might as well create the culture you want.