Introducing the Inaugural Barry Griswell Scholars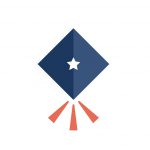 By Scholarship America
In 2021, Scholarship America established the Barry Griswell Scholarship Initiative in memory of former Board Chair Barry Griswell, who passed away suddenly in 2020.
Barry, whose distinguished business career culminated as President and CEO of Principal Financial, was a passionate philanthropist and unwavering supporter of students. At 6'10", he was larger than life—not only in stature, but in his dedication to helping students realize their college dreams.
Inspired by his own challenging experiences growing up, Barry was committed to giving underserved young people the help they need to overcome difficult circumstances. The Barry Griswell Scholarship carries on that legacy, providing meaningful and renewable scholarship awards along with a network of support, inspiration and connection.
The three scholarship recipients selected this summer will receive up to $25,000 per year for up to five years. The goal is for these students to be able to graduate with little to no debt—and that means providing flexible funding, support for educational supplies and emergency grant dollars, as well as social and cultural support investments.
Leila, Joshua and Danielle are the first of what we hope to be generations of Barry Griswell Scholars. This game-changing renewable scholarship is just starting to change lives, and we can do even more with your support. For further background, and to learn how you can help sustain the mission of the Barry Griswell Scholarship, download this fact sheet.