Pursuing Her "Heartwork:" Barry Griswell Scholar Leila Tamale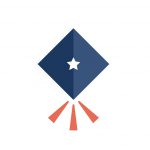 By Pam Carlson
"Community empowerment is my heartwork," says Leila Tamale, a Stanford University junior pursuing a degree in Comparative Studies in Race and Ethnicity. Leila is a member of the first cohort of J. Barry Griswell Scholars selected this year.
The Barry Griswell Scholarship was founded in memory of Scholarship America's former Board Chair, who overcame great odds with the help of scholarships. Like Barry, Leila turned to education to help her emerge from a challenging situation, and we're proud to be able to contribute to her success.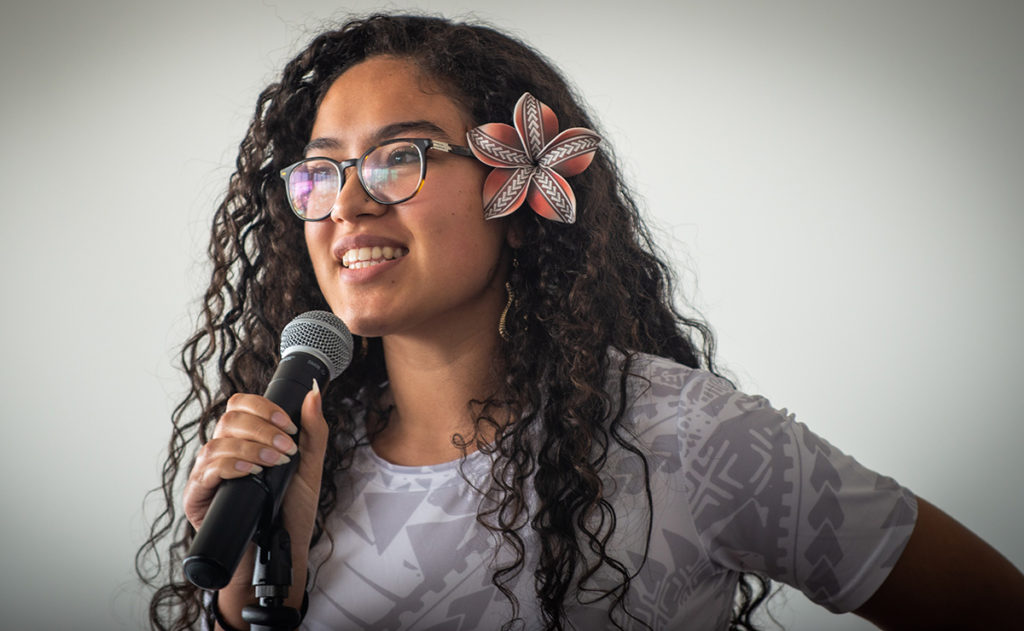 Leila's father is from the Kingdom of Tonga and her mother from France. Leila was born in California's Bay Area. When she was still very young, her father was incarcerated and then deported to Tonga. "I was about 6," Leila says. "We lived in Tonga part-time as my mom wanted to try to keep the family together."
Despite those efforts, the marriage did not survive. Leila and her mother returned to San Mateo, California, where Leila soon learned that growing up dark-skinned in a mostly white school was tough. "Parents, teachers and students would taunt me, referring to me as 'savage' and intimidating to other kids," she said. "While this early discrimination hurt, they could call me 'savage', but they could never call me stupid. I pushed myself to excel in academics and extracurriculars with advanced placement classes and learning Mandarin."
Even as she was striving to achieve in the classroom, Leila struggled with depression and anxiety. Fortunately, with support of therapy and family, she got through her darkest days. In high school she was able to make connections with other service-minded youth, working on gun reform, collecting hygiene products for women experiencing homelessness, and educating and mobilizing other youth to action by serving as the San Mateo Activist Coalition's Community Liaison.
After graduating from Aragon High School, she enrolled in the College of San Mateo, double majoring in political science and ethnic studies. Interested in directly serving her Pasifika (Pacific Islander) community and feeling the urgency of the 2020 political climate, Leila became involved with EPIC (Empowering Pacific Islander Communities) as a Civic Engagement Fellow. "Our job was to educate and inform Pacific Islanders in California about the 2020 elections, encouraging political participation," Leila said, who voted for the first time herself in 2020.
That led to co-facilitating EPIC's Pacific Islander Leaders of Tomorrow (PILOT) program. The goal was to foster the leadership skills of Pacific Islander youth through the lenses of culture and social justice.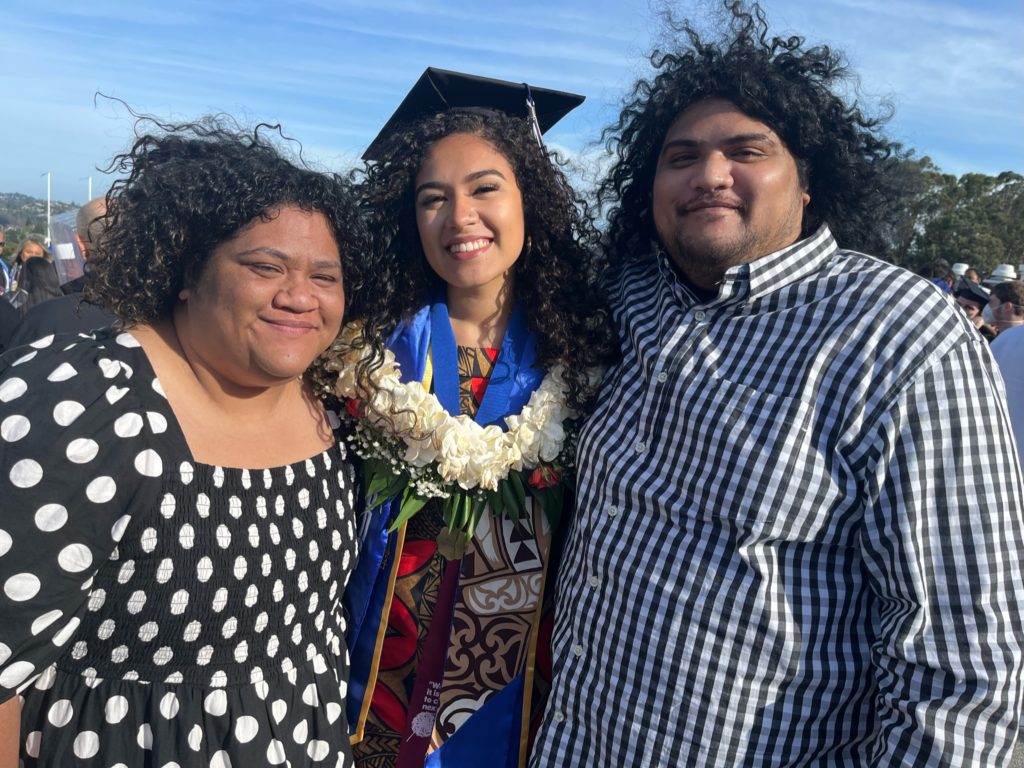 Leila also became a student of the College of San Mateo Mana Learning Community. She shared that she owes much to the love and mentorship she received from her Mana family, especially Program Coordinator Dr. Finausina Tovo. As a Mana student she was given the honor of serving her peers as Co-President of student organizations Vakatasi Pasefika and Faiva Malie, alongside her dear friend Talavou Aumavae who is now at San Francisco State University. In the sacred space that she describes Mana as having created for her and other Pacific Islander students, Leila's eyes were opened to "our people and what we could achieve." Under Dr. Tovo's mentorship she joined the Tonga Relief Support of America, helping to raise funds for disaster relief in Tonga following the Hunga Tonga-Hunga Ha'apai eruption this past January.
This experience helped as Laila went on to become an advisory body member on the California Commission on Asian and Pacific Islander American Affairs Higher Education Committee. "We worked on equity and access issues for underrepresented and under-resourced Asian and Pacific Islander students," Leila said, "and as a result of the collaboration between the Commission, Committee, and over 80 educational institutions, community-based organizations, educators, and community members, we were able to make history."
Thanks to those collaborative efforts, for the first time ever, $16 million in ongoing funding was included in the California state budget to create a consortium of programs supporting Pacific Islanders and Asian Americans in the California Community College and California State University systems.
"These experiences affirmed my role as being predominantly on the community side," Leila said. She completed her associate's degrees in political science, ethnic studies, and social sciences, but decided to focus primarily on ethnic studies upon transferring to Stanford. "There are so many pathways I see for myself. I intend to go on to graduate school, pursuing a doctoral degree in ethnic studies. Before or after that, I see myself working within academia, perhaps returning to the College of San Mateo and reinvesting in that community as an educator or learning community staff.  …  I'd love to go to Tonga and carry out community-oriented research, help foster relationships between Tongan youth in the homeland and in diaspora, and ultimately increase academic and professional opportunities for Pasifika and other indigenous students across geopolitical, linguistic, cultural, and other socially constructed borders. It's critical that our youth not only understand that they do belong here in academia, but are also connected with the right resources to get them there."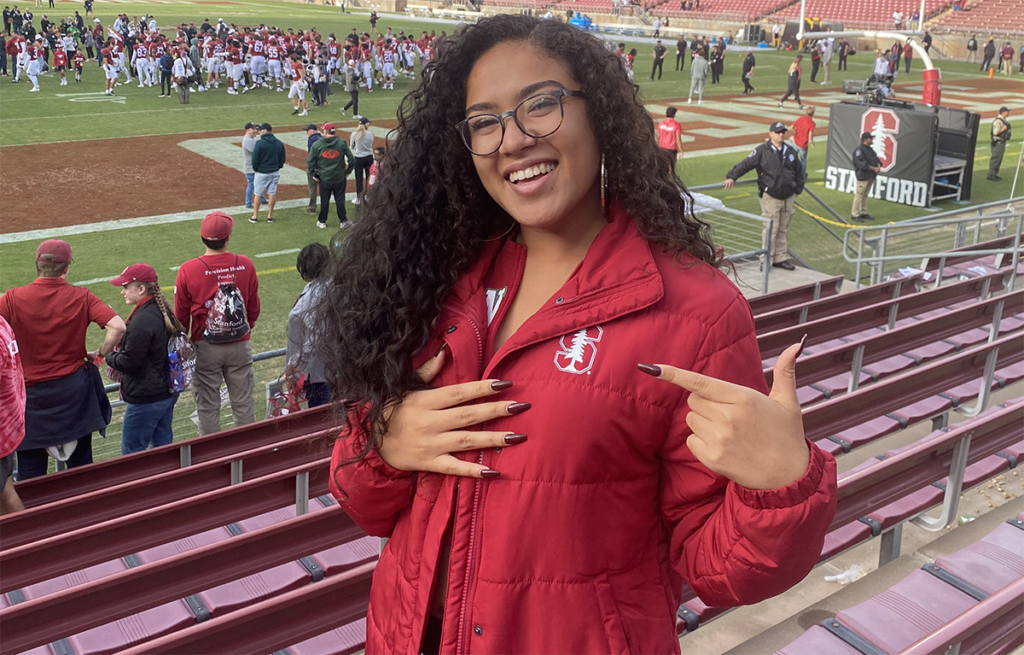 Leila was introduced to the term "heartwork" by mentors and friends within community organizing spaces, and she immediately knew it described what she was setting out to do. "They spoke of the term as being demonstrative of how this work that we do to empower our communities through organizing, advocacy, and other avenues of liberation, is more than simply work – it is a form of community care. I adopted the term because it really speaks to the deep love we have for our people.
"It is part of the Tongan culture. Fatongia is the term used in Tonga alluding to a sense of responsibility and duty freely taken on. I interpret it as my duty to serve the 'village' that raised me and pay all that love forward."
Now a junior, Leila says receiving the Griswell Scholarship has made an enormous impact on her academic career. "The biggest one is financial freedom. I have been working since I was 13, saving as much as possible for school. Now I worry less about needing loans or having to reach out to family for financial support."
Her advice to other Pacific Islander students? "Our people have been and continue to be scholars and leaders leaving a legacy of excellence, navigating the oceans first and now maintaining transnational communities of love. You are capable of just as much and more. Tell your own story, believe in yourself and reach out for help. Reclaim and embrace the richness of where we come from."