Get More Applicants for Your Scholarship Program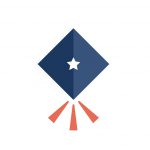 By Scholarship America
Updated September 2019
If you're part of a company or nonprofit that offers a scholarship or tuition assistance program, you may find that you're not getting as many applicants as you expected. Surprisingly, this is a common problem—even if you're offering just the kind of support that students need, they may not be finding and applying for your scholarship. At Scholarship America, we work with all kinds of partners to manage and promote scholarships. Here are a few of our best practices to try when you're striving to get more applicants to your scholarship.
Focus On The Student
Today's students are busier than ever, balancing school, work, activities and social life from high school all the way through college. That means they have to use their time wisely when selecting scholarships to apply for—and that means scholarships that provide what students really need will receive more applications.
At Scholarship America's Partner Summit in May, we heard from students what those needs really are. They're obviously applying for scholarships to earn money. But they also highly value scholarship programs that:
Connect them with peers and alumni
Offer mentoring or other guidance
Work with them to ensure they're getting the most out of their funds.
The good news is that you can offer these kinds of extensions without breaking your scholarship budget:
Recruit your scholarship alumni, employees or community volunteers to serve as mentors or advisors
Invite your new scholarship recipients to your location for a day of learning
Coordinate a visit to a local college so your awardees can get some one-on-one advice courtesy of your scholarship
If you want to extend your student service further, there are plenty of online tools and partnerships available. At Scholarship America, we work with our partner programs to add student support tools like financial literacy coaching and mentoring to new and existing scholarship programs—all of which makes them more desireable to student applicants.
Strive For The Biggest Impact You Can Afford
When establishing a scholarship program, it can be tempting to spread your dollars around as much as possible, giving small awards to a wide range of students. But to get more scholarship applicants, you're actually better off going the other way: starting your program with just a few large awards will actually garner more attention, get more scholarship applicants and make a bigger splash.
Think about the scholarship programs you can name off the top of your head. Chances are, you know them because they offer "full-ride," full tuition or other significant, sizable dollar amounts. And that's not a coincidence: nothing grabs applicants' attention like offering $15,000 or $25,000 or the full cost of tuition. (Even better: a renewable award that not only gets students into college, but helps them persist and graduate.)
In addition, while you may start out only offering one or two awards at this higher level, you'll also have a better chance of expanding your program in future years. By drawing attention to your generous, prestigious scholarship, you're more likely to find donors who want to be a part of it. More applicants means more attention which means more dollars—which means more students receiving scholarships in the long run.
Make Your Scholarship A Part of Your Company Culture
Employers who offer scholarships to their employees and/or families tend to make a big deal out of them as a recruiting or hiring benefit—but then often forget to remind potential applicants about the program once they're settled in. If you're an employer offering a tuition assistance program, it's important to make sure your employees know about it when they need it most.
To ensure that employees remember your educational support when they need it most, here are a several ways to spread the word:
Use your company intranet, newsletter, social media and other internal communications to provide consistent reminders
Let employees know what the program timeline is; provide easy-to-find criteria and application links via email, brochures and other distributions
Congratulate recipients and follow up with alumni during the scholarship "off-season" to make your scholarship an ongoing part of your company's culture
Don't limit yourself to formal communications like newsletter articles and email announcements: Design a simple flyer to post in common areas
Have supervisors remind their direct reports in meetings
Invite a scholarship recipient to speak or take questions at a staff meeting
Grab a simple video of your CEO surprising a scholarship winner at their desk and reminding employees of the deadline
Support for your employees' education is a benefit that everyone can get behind—make the most of that goodwill and have some fun!
The more people know about a program the more successful it will be. If your program isn't meeting your goals, try the advice above, and consider getting in touch with an expert from Scholarship America. Our experienced program solutions team is happy to ensure you can do the most with your budget, and that you can get the pool of applicants you're striving for.