Financial Stress Prevents College Students from Graduating. What Can We Do?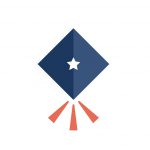 By Scholarship America
Updated October 2019
There's an old piece of wisdom that "being rich means you don't have to think about money." The source of that quote is long lost, but it remains as true as ever—and for too many students and families, the opposite is equally true. If you're struggling with finances, money is never far from your mind.
Higher education is a way out; unfortunately, the very financial stress students are trying to escape can make it harder to earn a degree. Can scholarships and support services help students break out of the cycle?
College students are constantly worried about money.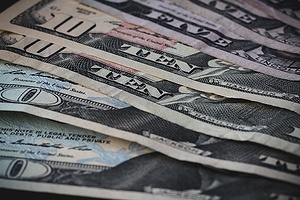 Money is a sensitive topic, and one that's on just about everyone's mind regularly. And that's especially true for college students—getting through higher education means constantly thinking, worrying and stressing about how to afford it. Ohio State University's 2015 National Student Financial Wellness Study found that a staggering 70 percent of college students reported feeling stressed about their finances.
It wasn't just about paying the high price of tuition, either. "Nearly 60 percent [of respondents] said they worry about having enough money to pay for school, while half are concerned about paying their monthly expenses. 32 percent of students reported neglecting their studies at least sometimes because of the money they owed. 'The number of students feeling financial stress is striking,' said [study co-author] Anne McDaniel."
Subsequent studies reveal even more about students' financial stress. Research from the Wisconsin Hope Lab (now the Hope Center for College, Community and Justice) found that housing and food insecurity are far more prevalent among college students than previously thought. Between 20 and 40 percent of community college attendees are struggling to eat, and around 13 percent are homeless.
Financial stress makes everything else harder.
If you've ever experienced financial worries—whether it was stress about your next rent payment, or not knowing where your next meal would come from—you know all too well how easily those issues can become the only thing on your mind.
The "Hungry and Homeless in College" report quantifies those worries to an extent: "Housing insecurity during students' first year of college is associated with a nearly ten percent reduction in the probability of degree attainment or enrollment four years after initial college entry … for many student background characteristics, housing insecurity is associated with lower GPAs and part-time (rather than full-time) enrollment intensity in the short-term. These relationships are unsurprising, given that students whose basic needs are insecure are also more likely to experience high levels of stress."
Study after study show similar results. Worries about money lead to ongoing stress, anxiety and even depression; they crowd out the brain's ability to focus on longer-term achievements; they even lead to higher-risk decision-making with potentially disastrous consequences. (As anyone who's taken out a high-interest payday loan can tell you.)
Dropping out is a short-term solution that makes the long-term problem worse.
In the midst of financial stress, often a student decides to drop out of college. In the short term, this does solve the most immediate problem. After all, without tuition, fees or books to pay for, a student's wages stretch a lot farther.
Unfortunately, the consequences can be dire, and they can start sooner than expected. Quitting school means immediately losing access to scholarship funds, work-study opportunities and subsidized student prices for room, board, transit and internet access. It also means that the student is expected to start paying back their loans—and carrying loan debt without the higher earning power of a degree is the absolute worst-case scenario.
In the long term, the costs of leaving college are even higher. According to the New York Times, "a college degree is worth $365,000 [in lifetime earnings] for the average American man after subtracting all its direct and indirect costs. … For women—who still tend to earn less than men—it's worth $185,000. A college education is more profitable in the United States than in pretty much every other advanced nation." All of those benefits are lost when financial stress causes students to abandon their education.
Help can come from expected—and unexpected—sources.
The most obvious way to reduce student financial stress is at the core of our mission at Scholarship America: making it more affordable to complete higher education. We work with our partners and volunteers to meet student financial needs on their way to college; programs like Dreamkeepers and the Dream Award support students who run into roadblocks while on campus. In Washington, we fight for policy that makes higher education more affordable and attainable as well—including the elimination of taxation on scholarship dollars, which adds to the burden of students struggling to pay for living expenses.
Grants, scholarships and emergency aid are a major reducer of student financial stress. But they're not the only way to help.
Remember the Ohio State study earlier in this post? Their findings about financial stress among college students led to the creation of Scarlet and Grey Financial, which "helps students on the cusp of financial independence manage stress through a personalized goal-driven financial process." The aim is to create check-in points throughout students' college careers, help when financial worries first crop up, and develop customized plans to face them head-on and manage them realistically. (Supporting this work, a study of Texas community colleges also found that correlations between finance, stress and degree completion could be helped with financial literacy and money management tools.)
Finally, while cost reduction and on-campus financial advice may be the most obvious ways to help, there's also some evidence that early family intervention—even among low-income families—can make paying for college easier. The El Monte Promise Foundation in California discovered that parents, regardless of income level, felt excited about their kids' college futures when they were in pre-K and kindergarten. It was only later, when the prospect of paying for college became more real, that their support dwindled.
In response, El Monte Promise created an opt-in, fund-matching Student Savings Program that guided parents of young kids to start saving during those enthusiastic, excited years. The program has opened up a dialogue, educated parents (many of whom didn't go to college) about the financial aid system—and allowed nearly 400 families to save $200,000 toward their children's college education already.
Financial stress can be a waking nightmare for families, and it can be a huge factor in talented students dropping out. Fortunately, through financial aid, cost-reduction measures and timely intervention, we can help more people break out of the cycle and earn their degrees.