Working Toward Sustainably Affordable Higher Education
By Matt Konrad
For three decades, American higher education has been caught in a cycle of rising costs, state-level disinvestment and increasingly competitive recruitment of new tuition-paying students—and it's becoming increasingly clear that it's an unsustainable path.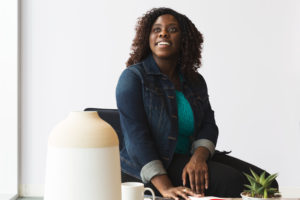 Even worse, that increasing instability is turning more and more students and families away from higher education, despite reports that "nearly 86% of Americans across political affiliations agree 'that a college education helps working adults advance their careers,' … [and r]oughly 70% say a college education helps people to become better informed."
Americans agree that there's value in a college degree (according to research from Georgetown, bachelor's degree holders earn "a median $2.8 million in their career, which is 75% more" than high school graduates). And USA Today's poll found "[t]hree in four Americans surveyed say, 'There would be positive impacts on people's ability to earn a good living that can support a family' if more people in their state had a college education."
But the same poll found only half of respondents believe college education contributes to a stronger democracy and economy. And if college costs continue to skyrocket, the value proposition becomes a harder and harder sell—especially to those who are already struggling with day-to-day expenses.
Student loan pauses, loan forgiveness and free-tuition community colleges can help change the narrative for some. But how do we create sustainable affordability, and break the cycle for good?
Increase the Power of Pell Grants
Ironically, the long trend of rising college costs has had its largest impact on the students who can benefit most from a degree: those from low-income communities, and those who are the first in their family to attend college.
In the 1970s, the federal Pell Grant was established to help those students, and about 1/3 of American college undergrads—7 million students—use Pell Grant funding to help pay for their higher education today. Unfortunately, the purchasing power of Pell Grants is at an all-time low. According to NCAN, "At its peak in 1975-76, the maximum Pell award was worth more than three-fourths of the average cost of attendance – tuition, fees, and living expenses – for a four-year public university. Today, it's worth less than 30%."
As a result, Pell-eligible students find their college choices curtailed, and risk falling into significant student loan debt even with the maximum level of federal help.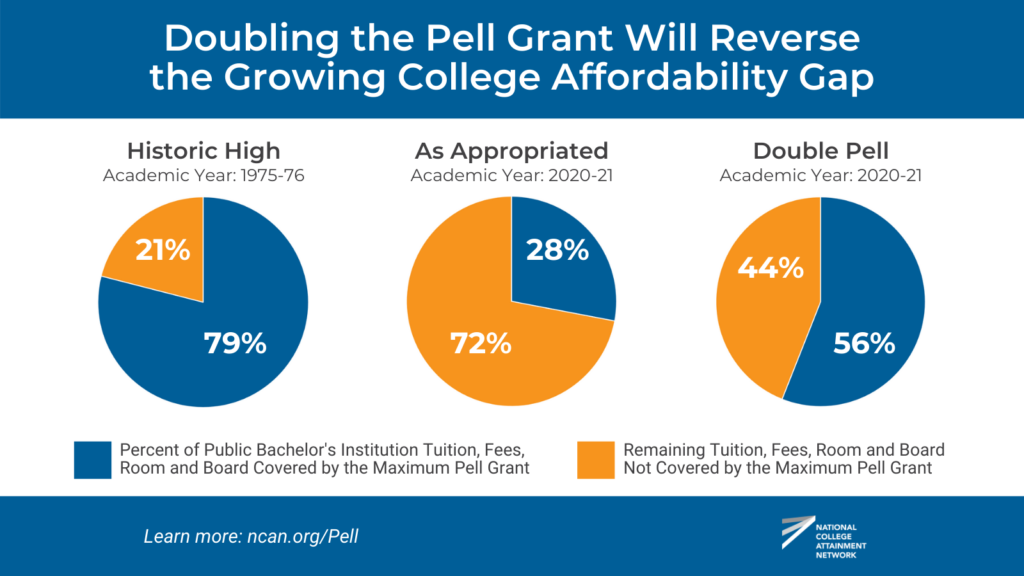 That's why we're happy to see current proposals to increase the maximum Pell Grant, and we support NCAN's ongoing efforts to advocate for doubling the maximum. A bold and targeted federal and state investment would help make college a reality for thousands of in-need students every year, and help reverse the ongoing enrollment crisis that's hitting community colleges and small universities especially hard. NCAN's website has much more on this issue, which is a bedrock of sustainable affordability.
Recognize that "Free" Doesn't Always Mean "Affordable"
Like Pell Grants, College Promise and other programs have opened the doors to college for millions, by offering free tuition to eligible students at two-year (and, in some states, four-year) colleges and universities. These programs can be incredibly valuable, especially for adult students and those pursuing technical and trade degrees. But free tuition doesn't guarantee an affordable college experience.
In the most basic terms, non-tuition expenses can be a major part of the total cost of attending college. As reported by CollegeData, costs beyond tuition and fees average around $17,000 per year—$7,000 more than the average in-state tuition at a public four-year university. Government and institutional aid typically don't cover these extra costs, and that means more than 75% of student loan borrowers report taking out loans in excess of their tuition.
Of course, work can defray some of these costs, but that leaves students attempting a very delicate balance. Work too many hours, and you can fall behind in school; spend extra time in class (and commuting, and doing homework), and you reduce your hours and earning potential. In short, even if you're not worried about tuition costs, paying for college can quickly start to feel like walking a tightrope.
Invest Where it Matters
To help turn that tightrope into a sturdy, stable bridge, it's crucial to continue building on these existing structures: expanding College Promise and other tuition relief programs; fighting to increase maximum Pell Grants and urging reinvestment in higher ed at the state level.
But since we know that won't solve the whole problem, we also need to work to develop new strategies that reduce front-end costs, and allow for more investment where student need is the greatest. And private scholarships—which currently provide $7.4 billion in annual aid to 1.7 million students—are a vital part of that investment.
Private scholarships are uniquely suited to helping students who have maxed out Pell Grants and who are struggling with non-tuition costs; since private dollars aren't subject to the same restrictions as federal aid, well-designed scholarships can help students with the full cost of college attendance. And more funds for rent, transportation and supplies means fewer students having to choose between working longer hours, reducing their class load or taking out loans.
Scholarships can also be designed to focus where the need is greatest, and don't have to be limited to first-year students at four-year universities. Community and technical school students, adult learners returning to school, DACA students—all of these groups face uphill battles in seeking traditional financial aid (and are more likely to face basic-need insecurity), and all of them can benefit from private-sector investment in scholarships.
The fight to make higher education affordable and sustainable is complex, and happening on many fronts at once. But by advocating for stronger Pell Grants, understanding the benefits and blind spots of free tuition and creating generous, flexible private scholarships, we can work toward a future with more opportunities and less student debt.