Financial Aid Displacement: What Families and Scholarship Providers Should Know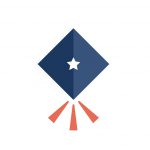 By Scholarship America
Updated August 2020
Students and their families are often surprised to realize some colleges reduce their financial aid packages when the student earns private scholarship dollars—a practice called financial aid displacement or award displacement. Colleges that practice displacement say it helps free up more funds for more students; students and families say it unfairly punishes those making the effort to earn scholarships. Whatever your perspective, it's a complicated issue without easy answers, and COVID-19-related upheaval has only added to the confusion.

The most accurate description we've seen of displacement is "the Catch-22 of financial aid"—and because it's so controversial and has a major impact on students and schools, it is increasingly at the forefront of education discussions. Here's a look at recent developments.
Legislating Against Displacement
Thus far, Maryland is the only state that has barred public colleges and universities from practicing displacement. The state legislation passed in 2017, in response to a two-year-long campaign led by the nonprofit Central Scholarship, who grew frustrated with the number of times "they would award a student money and a university would reduce that student's financial aid by the same amount."
According to the Baltimore Sun, the law does "allow reductions when a student's aid exceeds the cost of college or with permission from a scholarship provider." These provisions, allowing a very limited form of displacement, are designed to address colleges' concerns that funds will be directed to students who don't need them, at the expense of those who do.
To date, no other states have passed similar laws; however, California's State Assembly introduced AB-3086, a bill which would ban displacement in much the same way as Maryland's. The bill is currently with the Assembly's Committee on Higher Education, and we expect to hear more in coming sessions.
Proactive Scholarship Providers
As legislatures take a wait-and-see approach, some scholarship providers are working to take matters into their own hands. At the forefront of financial aid innovation is The Michael and Susan Dell Foundation, whose Dell Scholars program is managed by Scholarship America. They take unique approaches to scholarship aid that reduce the chance of displacement. (They have also committed $100 million to help communities around the world deal with COVID-19.)
Longtime Dell Scholars Program leader Oscar Sweeten-Lopez told the Baltimore Sun "'[t]he majority of the students that we work with will face some kind of a displacement.'" To ensure that those students—around 3,800 in the program's 14-year history—get the most out of their awards, the Dell Foundation allows students who face displacement to defer their scholarship money until they graduate. At that point, they can claim the full value of the scholarship and use it to pay off loans.
In the wake of COVID-19, Dell Scholars is working to ensure students don't lose out due to cancelled or deferred classes—including creative solutions like using 529 college-savings plans, which are not susceptible to displacement in the way scholarship funds are. (For a deep dive on 529 plans and scholarships, check out this detailed Mark Kantrowitz article.)
Creating Partnerships to Maximize Aid
There are no real definitive numbers as to how many colleges practice displacement, although a 2013 NSPA survey of more than 60 schools indicated approximately four in five had "optimal" practices—reducing a student's unmet need first, then loans and work study, and grants as a last resort. Because of the small sample size, it's hard to say whether that number applies nationwide, but it's encouraging that a large percentage of schools are aware of, and trying to avoid, reducing gift aid.
With colleges extending emergency aid funds provided by the CARES Act, some financial aid guidelines and packages may change during the 2020-21 school year. Typically, emergency grants (federal or private) are not counted against a student's Expected Family Contribution, but as colleges face increasingly tight budgets, it will be important to stay on top of any changes specific to your school.
Scholarship America's Collegiate Partners ® program continues to protect recipients of our scholarships from displacement. More than 270 Collegiate Partners ® nationwide agree that awards from Scholarship America and Dollars for Scholars chapters will be distributed without reducing a student's gift aid. If the student has no unmet need, Collegiate Partners ® use up to $2,500 of a scholarship to reduce the self-help portion (loan, work-study, etc.) of a student's financial aid package. (Many Collegiate Partners ®  take a step further and agree to match those scholarship funds as well.)
Of course, the Collegiate Partners ® network does not cover every scholarship or every school. But these partner institutions have shown a commitment to treating financial aid fairly—valuable information for families and scholarship providers alike. Whether you're a scholarship applicant or a funder, it's vital to learn in advance how your funds will be treated by a given institution.
What Families Need To Know
As you can tell from the disparate ways of dealing with it, displacement can seem overwhelming for students and families navigating the world of financial aid. When it comes down to it, there are really three vital questions to ask.
1. Does my college practice either partial or full displacement?
If the answer from the financial aid office is "no," you're in the clear.
2. If displacement is practiced, will the college reduce loans first?
This is the best-case scenario if a school answers "yes" to the first question. If they're going to reduce any part of the financial aid package, you want it to be the amount of loan aid, not grant aid. (That way, even though you're losing out on some funds, they're funds you'd have to pay back after graduation.)
3. Do I have to use my private scholarship for this year's tuition?
Financial aid packages differ wildly, and so do private scholarship guidelines and restrictions. As COVID-19 impacts students' and families' plans, schools and scholarship providers are tending to be more flexible about deferring aid; if you find yourself facing the possibility of displacement, contact both your school and your scholarship provider to explore your options. It may be possible to defer the funds to a subsequent year when your need may change; it may also be possible to use the funds for books, room and board or other fees not reflected in your aid package.