Scholarship America Commends Governor Newsom for Signing AB 288: California Ban on Scholarship Displacement Act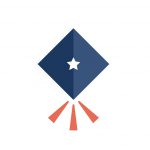 By Scholarship America
California becomes the fifth state to prohibit the practice of scholarship displacement for vulnerable students who receive private scholarships
Scholarship America, the nation's top provider of private scholarships, commends California Governor Gavin Newsom for signing AB 288: the California Ban on Scholarship Displacement Act. The new law will take effect for the 2023-2024 academic year and will benefit over a million students who would have been at risk of losing critical scholarship support to help them complete college at public or private institutions.
"AB 288 ensures that California's most vulnerable students–those who are eligible for the Pell Grant and assistance under the California Dream Act—will no longer experience scholarship displacement," said Mike Nylund, president and CEO of Scholarship America. "Scholarship America annually delivers over $21 million in private scholarships to California students. This new law will ensure that those students most in need will not lose their critical private scholarship funds. Scholarships play an integral role, not only with increasing access, but reducing student loan debt. Most importantly, AB 288 is about advancing equity for students in the financial aid process."
California is one of five states leading the way to prevent scholarship displacement, joining Maryland, New Jersey, Washington, and Pennsylvania. Scholarship America extends a special thanks to co-authors Assemblymember Lisa Calderon and Assemblymember Mia Bonta and the California State Legislature for their leadership on behalf of students.
"We are incredibly grateful for the Northern California College Promise Coalition (NCCPC) and Southern California College Attainment Network (SoCal CAN) for their incredible partnership and the more than 300 organizations and supporters who helped AB 288 cross the finish line," added Nylund.
Displacement is a common practice at colleges and universities. One that often reduces the financial aid they provide to students who obtain outside private scholarships. All or part of the amount of those scholarships "displaces" aid those students would otherwise receive from the school, in effect cancelling out some, or sometimes all, of the value of those scholarships.
A recent national survey by Student Beans found an estimated 50 percent of students who earn private scholarships have those scholarships displaced by their universities. Scholarship displacement is profoundly unfair to students who work to earn outside scholarships, only to find themselves in no better financial situations than if they had not. It is also unfair to private scholarship providers who are committed to reducing students' costs and debt.
---
About Scholarship America
Scholarship America is a non-profit organization that helps students fulfill their college dreams. Since 1958, Scholarship America has distributed $4.9 billion to more than 2.9 million students. The organization works with partners to lower barriers to a college education and give students the support needed to succeed. Learn more at scholarshipamerica.org.
Contact:
Joan Cronson
PR & Events Manager
952-830-7308
jcronson@scholarshipamerica.org