Displacement and Scholarship Program Design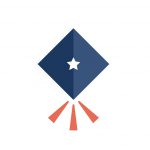 By Scholarship America
Scholarship award season is exciting for everyone involved. Student recipients have to worry a little less about paying for college. Parents can breathe a sigh of relief about the upcoming semester. And scholarship providers know that they've made a tangible, financial impact on a student's future.
Unfortunately, the financial aid process known as "displacement" can reduce or eliminate that impact. Displacement happens when colleges subtract the scholarship award amount from certain parts of the student's total financial aid package, and the process can end up taking money right out of students' pockets.
To keep awards from being displaced, students and parents need to stay aware of every step of the process. As a scholarship provider, you can also help reduce the potential for displacement through your program design.
FAFSA and Financial Aid Displacement
As Scholarship America has discussed before, each student's financial aid process begins with the Free Application for Federal Student Aid (FAFSA). Starting in January, the student and their family fill out the FAFSA, and the results are sent to the institutions they are considering attending. The family financial information on the FAFSA calculates how much the student and their parents can reasonably pay toward college; this amount is the Expected Family Contribution (EFC).
Colleges that receive a student's FAFSA then compare that EFC amount to their Cost of Attendance (COA), which includes tuition, room and board and student fees. The difference between those two numbers is reported in a Student Aid Report, and that amount determines the student's total financial need.
Once that need is calculated, the colleges' financial aid offices will create a financial aid offer (also known as an aid package or an award letter), which combines a variety of state, federal, institutional and private aid sources in order to meet the need amount. The steps in this process are carefully regulated by the U.S. Department of Education, and aid sources will include grants, loans and work-study funds.
When a student receives a private or institutional scholarship and the financial aid package already meets demonstrated need, Department of Education (DOE) regulations dictate that their financial aid award is automatically reduced by the amount of that scholarship – in other words, a student getting a $1,000 scholarship will then get $1,000 less in their financial aid package from the school. If annual DOE audits show that colleges routinely "over-award" students, they may lose access to the Title IV financial aid funds that they receive from the government (and pass on to students).
Have questions about scholarship program management? Get in touch with us!
Solutions to Increase Scholarship Impact
Fortunately, the DOE regulations offer colleges some flexibility as to how they reduce the student's need-based aid package and avoid over-awarding. The most common practice is for colleges to decrease the amount of student loan or work-study aid in the student's award offer. This way, the scholarship helps them reduce loan debt or work fewer hours while in school – a good outcome, and always the intent of the scholarship provider.
However, the same study indicates that about one in five schools will decrease the amount of institutional aid instead, thus "displacing" the non-loan portion of the award package and losing any financial gain from the scholarship. This is never the ideal outcome for the student or the scholarship provider.
How Families and Providers Can Get the Most out of Scholarships
For families, it's important to note that financial aid offices are required to have a clear explanation of their entire award process in their Policy and Procedure Manual, which is audited annually by the DOE. Get a copy of this manual early in the application process, and ask about displacement policies as soon as you get started. In addition, note that federal Pell Grants cannot be adjusted by financial aid offices, no matter what their other policies may be.
For scholarship providers, displacement can be just as frustrating – you want to know your program is helping students graduate with less debt, and that may not always be the case at schools that displace scholarships. If you have concerns about displacement, contact Scholarship America; our scholarship management designers work closely with more than 1,100 providers to find ways to mitigate the potential of displacement and ensure the biggest impact on every scholarship recipient.
Get in touch with Scholarship America today!