Five Things You May Not Know About Financial Aid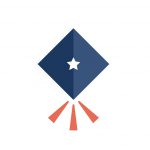 By Scholarship America
By Annie Berge for Scholarship America
Navigating financial aid can be confusing and overwhelming for students and their families, especially for those who are new to the process. Here are a few things you might not know about financial aid that could help you navigate the process more effectively.
Financial aid can come from many sources. Your institution may offer you scholarships, grants, loans and/or work study. This aid is often determined by information on your Free Application for Federal Student Aid (FAFSA). You can also apply for outside scholarships awarded by community and professional organizations, private foundations, federal and state agencies, or national search engines. Click here to check out scholarships offered through Scholarship America.

Financial aid is not set in stone. Your financial aid award can change from year to year based on changes to your financial situation, academic performance, enrollment status, or living situation. It's important to reapply for FAFSA every year and to understand whether your outside scholarships are renewable or not. It's a good idea to get your FAFSA in as early as possible.

Not all colleges treat outside scholarships the same. Sometimes if you receive more aid than your demonstrated financial need, you may be required to return some aid. This is called aid displacement. In most cases, if you receive outside scholarships, your loans and work study will be replaced first. To minimize the possibility of aid displacement, apply for FAFSA early and be in touch with your financial aid office to understand how your scholarships will be applied to your overall aid package.

You can appeal your financial aid decision. If you are unsatisfied with your financial aid award or believe there has been a mistake calculating your aid, you may have the option to appeal the decision. Gather documentation, such as proof of changes in your financial situation, loss of income, or increase in expenses. Get in touch with your financial aid office to learn more about the appeal process. Appeals aren't always successful, but patience and persistence can often pay off.

Financial aid is not usually subject to taxes. Scholarships that are used to pay tuition, fees, and required course materials are generally tax-free. This means you don't need to report these scholarships on your tax return. Scholarships that are used to pay for room & board and other expenses may be subject to taxes. Students should consult with a tax professional or the IRS if they have questions about how scholarships will impact their taxes. A tax professional can help students understand their tax obligations and ensure they are complying with all relevant tax laws.
Of course, every financial aid situation is unique, and yours might have complexities we haven't addressed here—and that's okay! Your college's financial aid office is here to help. Never hesitate to call, email, chat or text to set up a meeting, walk through your questions or simply introduce yourself. It may seem intimidating at first, but connecting with your financial aid professionals will help you make the most of your dollars.
About the Author
Annie Berge (she/her) has coached and advised college students for over a decade, focusing on helping them leverage financial aid and scholarships. Working both within and outside the institution of higher education, Annie is passionate about helping students get the most out of their time in college.