Support in the Long Run: Meet Jessica Batten
By Matt Konrad
Jessica Batten grew up learning the value of community service and advocacy for others. She was raised in a family who never hesitated to reach out to those in need, and during college she was such a familiar face at Burlington, Vermont's COTS homeless shelter that residents would greet her on the street.
"It tugs at my heartstrings that many people do not have their fundamental needs met – housing, food, etcetera," Jessica says. "I want people to have [those] fundamental needs met so they can grow intellectually and spiritually."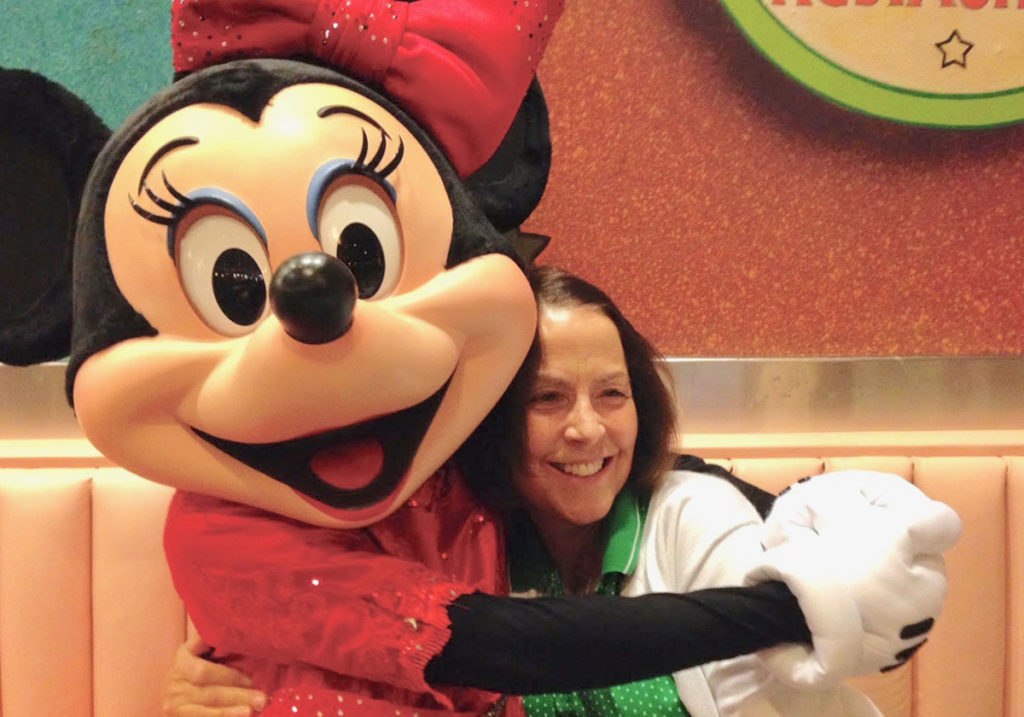 Jessica's commitment to giving back was especially inspired by her Aunt Sheila Miller, whose kids inspired her enduring nickname: "Aunt Sheila the Great." Jessica says Sheila "was the kindest, most genuine person … she was a nurse, and her life was dedicated to helping others and making her community a better place to live." When Sheila passed away, Jessica decided she needed to do something special to pay tribute to her beloved aunt—and an unlikely coincidence pointed her in the right direction.
Aunt Sheila loved Disney, and the date of her passing coincided with the kickoff of the 2020 Walt Disney World Marathon Weekend. Jessica realized the "very serendipitous" timing and came to a decision: she'd run the 2021 Disney World Marathon in Sheila's memory, and use the opportunity to raise funds in her honor.
Jessica was a sprinter in high school; she had never run a marathon before, but she didn't let that stop her. She began her training by running 100 miles for St. Jude in July of 2021 (with her young son supporting her the last few blocks of each session), and she started a GoFundMe fundraiser in Sheila's memory, with a goal of raising $5,000.
Jessica's friend and former coach, Conor Murphy, committed to run the race with her. Together they promoted the fundraiser on social media with hashtags including #BEKIND and #ASTG (for "Aunt Sheila the Great"). Conor was able to bring the fundraiser home with funny donor incentives, committing to running 26.2 miles with Jessica in a tutu and tiara.
The road to the finish line wasn't easy—especially when Jessica got sick a few weeks before the race. But she followed advice from her father, who always told her "There are no problems, there are only inconveniences." With help and inspiration from family, including Sheila's daughter Julie and husband, Drew, Jessica got back on her feet in time for the big day. She and her friend met their goal, completed the course and celebrated at the finish line with Jessica's family.
And then, it was time to decide where the money they raised could make an impact.
As a former educator and a mom of three kids age 5 and under, Jessica knows firsthand how important education is to building a better future. She and her family wanted their donation to be used efficiently, to directly impact young people and to meet an important public service need.
After a lot of research and a family vote by Jessica's husband, brother, Julie and parents, they decided Scholarship America was the best fit for their gift—and thanks to their support and Aunt Sheila's example, we're able to provide more students with the gift of a brighter future.
"This is not about running my first marathon, but rather passing on the legacy of kindness and giving from grandparents, parents, Aunt Sheila, and her family. Jessica says. "This gift to Scholarship America is a team effort. Their selfless example is something I am passing to my children."