Scholarship America Applauds the California Senate Passage of AB 288: Ban on Scholarship Displacement Act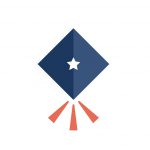 By Scholarship America
Legislation would prohibit the displacement of financial aid awards in California due to receipt of private scholarships
MINNEAPOLIS (AUGUST 17, 2022) – Mike Nylund, president and CEO of Scholarship America — a leading education nonprofit that helps students fulfill their college dreams, and the nation's top provider of private scholarships — commends the California State Senate for passing AB 288: The California Ban on Scholarship Displacement Act.
"This is groundbreaking legislation that will ensure that California's most vulnerable students, those who are eligible for the Pell Grant and assistance under the California DREAM Act, get to experience the full impact of private scholarships they have worked hard to earn," said Nylund. "Scholarship America looks forward to continuing our efforts to make these changes in California and throughout the country. We will continue to work closely with the Northern California College Promise Coalition (NCCPC) and Southern California College Attainment Network (SoCal CAN) to assure that this bill is signed into law. We thank co-authors Assemblymember Lisa Calderon and Assemblymember Mia Bonta for their leadership on behalf of students."
Displacement is a common practice at colleges and universities that often reduces the financial aid they provide to students who obtain outside private scholarships. All or part of the amount of those scholarships "displaces" aid those students would otherwise receive from the school, in effect canceling out some, or sometimes all, of the net benefit of those scholarships. This legislation would ban that practice for the students who can least afford it at California's public and private colleges.
The bill now goes back to the California Assembly for a final vote due to amendments made in the Senate. Once approved there, it will advance to Governor Gavin Newsom's desk to be signed into law.
---
Contact:
Joan Cronson
PR & Events Manager
952.830.7308
jcronson@scholarshipamerica.org
---
Learn more about displacement—and what families need to know—here