Financial Aid Outside the Box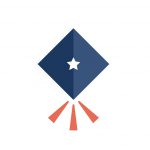 By Scholarship America
Updated April 2021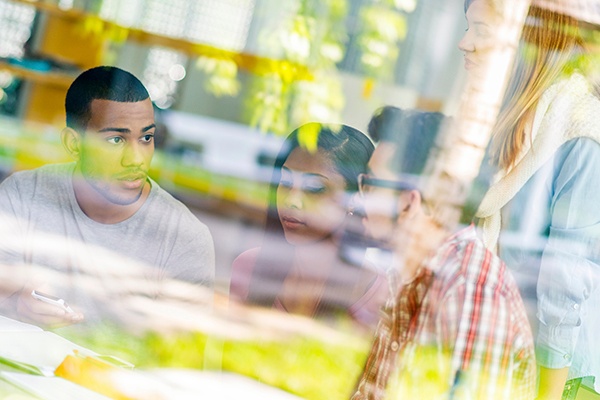 A return to "normal" is looking more and more likely for the upcoming academic year — and, when it starts, we expect the students on campuses to continue following the trends of the last decade. More of them will be older, more will be returning to school after time off and more will be transferring from two-year to four-year colleges. We've looked before at how these shifting demographics have changed the landscape of the scholarship world; here's a glimpse at how schools and scholarship providers are thinking outside the box when it comes to financial aid.
There's an increased focus on aid to college upperclassmen.
The New York Times took an eye-opening look at the drop in financial aid after students' freshman years. The article analyzed findings of the National Postsecondary Student Aid Study and found "a decided drop in grant aid as students advance in their undergraduate careers:" Private-college students were hit the hardest, losing around $1,000, or 6 percent, of their average freshman grant by senior year.
To help students fill the gap, institutions and private scholarship providers are spending more time on post-freshman financial needs, by providing both funding and education. The Gates Foundation Millennium Scholarships, one of the nation's best-known programs, fund the unmet need of 1,000 new recipients each year, and they've found that their awards cover much more for upperclassmen than for freshmen. According to program administrator Larry A. Griffith, "The program pays about 24 percent of scholars' freshman-year costs, but almost 43 percent of sophomore costs."
Here at Scholarship America, our Dream Award program provides scholarships to students in their sophomore year of college and beyond; to fight cost increases and drops in aid, the amount of the renewable award grows by $1,000 each year.
In addition to dedicated funding options, financial-aid education is crucial to student persistence. According to education consulting firm EAB, simple institutional changes like clearer financial aid letters can help reduce "summer melt" and keep more students eligible for aid. What's more, "Clearer aid communication also frees up aid counselor time for higher-touch, proactive counseling for the most at-risk groups."
There is a new awareness of the ways students can fall through the cracks.
Those "at-risk groups" include first-generation students, adult learners and those balancing school with full-time work — and their financial aid needs are often unique. Even students whose tuition is completely covered can still run into financial difficulties when it comes to room, board, fees or textbooks — and unexpected financial emergencies can derail even the most diligent students and savers.
Scholarship America has been at the forefront of this issue for more than 15 years, working with partners around the country to assess the problem of basic needs insecurity and to build emergency grant assistance to help students in need. Most recently, as part of our pilot emergency grant program with Achieve Atlanta, we helped award nearly $200,000 to students impacted by COVID-19 and campus closures.
Today, the idea is growing on a federal and state level as well. Supported by Scholarship America, the California State Assembly passed legislation to establish small emergency-grant programs at community colleges statewide, and both major COVID recovery bills on a federal level have included significant funding for emergency grants. Around the nation, financial aid providers are recognizing that a small grant goes a long way.
There's increased recognition that college costs don't end with graduation.
Continually rising college costs and skyrocketing loan debt are affecting students well past graduation (and even into retirement.) By now, the litany of negative impacts is familiar: total loan debt in America is approaching $2 trillion, and many of the 42 million student debtors in the country are forced to delay future financial milestones like homebuying and saving for retirement.
While the idea of student loan forgiveness on a federal level continues to be a hot-button political issue, the Biden Administration is working to restart and catch up on the wide array of assistance initiatives to help students pay back loans faster.
Public Service Loan Forgiveness allows graduates who work in certain fields (nonprofits, teaching, the public sector) to have loans forgiven after ten years. Pay As You Earn (PAYE) plans allow graduates to cap their monthly loan payments at a certain percentage of their income.
Both PAYE and public service loan forgiveness have been caught in political limbo during the last few years  — but they may provide some much-needed relief even as wider student loan forgiveness continues to be debated. 
In the meantime, innovative use of data and communications (like this guide from Consumer Reports) can help families get a handle on the process before it's too late. The realities of college funding continue to change every year — and these new tools are vital in helping students keep up.