2023 Dr. Irving Fradkin Legacy Award Recipients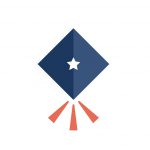 By Scholarship America
Our founder, Dr. Irving Fradkin's, vision of community support for college is as powerful today as when he initiated the Dollars for Scholars program in 1958. To honor that vision and legacy, Scholarship America proudly funds awards in Dr. Fradkin's name, giving outstanding Dollars for Scholars more opportunity to provide impactful scholarships, including renewable awards and additional student support.
We're proud to announce and congratulate the recipients of the 2023 Dr. Irving Fradkin Legacy Awards:
Burlington-Edison Alumni Foundation Dollars for Scholars, Washington: $15,000 Student Support Award, to initiate or expand support beyond scholarships.
George Washington Community School Dollars for Scholars, Indiana: $10,000 Renewable Scholarship Award, to initiate or expand a multi-year, renewable scholarship program.
Shenendehowa Dollars for Scholars (New York) and St. Peter-Kasota Dollars for Scholars (Minnesota): $2,500 Impactful Scholarship Awards, to establish new, impactful scholarships of $1,000 or more.
Student Support Award
Washington's Burlington-Edison Alumni Foundation Dollars for Scholars plans to use some of their $15,000 Student Support Award to expand the scope and attendance of their career day events, in which students in grades 9-12 have the opportunity to meet representatives from colleges, technical schools and regional employers. The Dollars for Scholars plans to focus on the disenfranchised student population who believe they do not have a path to higher education in the traditional model, saying "Our target population includes low-income, culturally diverse students who are first in their family to attend college."
In addition to traditional college options, they will specifically focus on trade/technical programs to help these students understand and explore the breadth of opportunities that are available. Businesses will attend to share how they can offer students opportunities via potential scholarships, internships, or apprenticeships.
Finally, Burlington-Edison plans to use a portion of their award funds to follow up with students and track their success, helping to inform best practices for supporting students throughout their education and into their careers.
Renewable Scholarship Award
George Washington Community School Dollars for Scholars provides a number of resources to help promote college access and success for the students at George Washington Community High School in Indianapolis. They host an annual College Goal Sunday, in which board members and community partners assist students and families in completing and filing the FAFSA. Each student who receives a scholarship from this Dollars for Scholars is offered a mentor to assist with college registration, internships, transportation, housing, and orientation. This adult mentor is a liaison between the college and the student, helping students, many of whom are first in their families to attend college, navigate higher education.
This Dollars for Scholars is well aware of the impact of renewable scholarships—they currently offer both one-time and renewable awards, and have noted how the students who receive renewable scholarships are better able to persist. They plan to leverage their $10,000 award to expand their renewable scholarships to support more students.
Impactful Scholarship Awards
A few years ago, Minnesota's Saint Peter-Kasota Dollars for Scholars identified criteria for five new scholarships that would target first-generation students, multilingual learners, students with jobs, those attending two-year schools, and students who have experienced challenges during high school. At that time, more than half of their scholarships were $500, so they made these worth $750. Their minimum scholarship amount is now $750 and they are planning to use the Impactful Scholarship funds to increase those five awards to $1,000 each.
With average scholarships around $800, Shenendehowa Dollars for Scholars in New York is looking forward to the opportunity to provide more impactful scholarships to address the rising cost of college. The Dollars for Scholars is hoping to leverage their award to inspire local businesses to contribute additional funds to provide even more of these scholarships.
We congratulate each of our Fradkin Legacy Award winners, who are all dedicated to going above and beyond for their local students!