Scholarship Quick Start Guide
Scholarships | 2 minute read
If you're new to scholarships, check out this infographic for a brief overview of key information from where to find scholarships to application tips.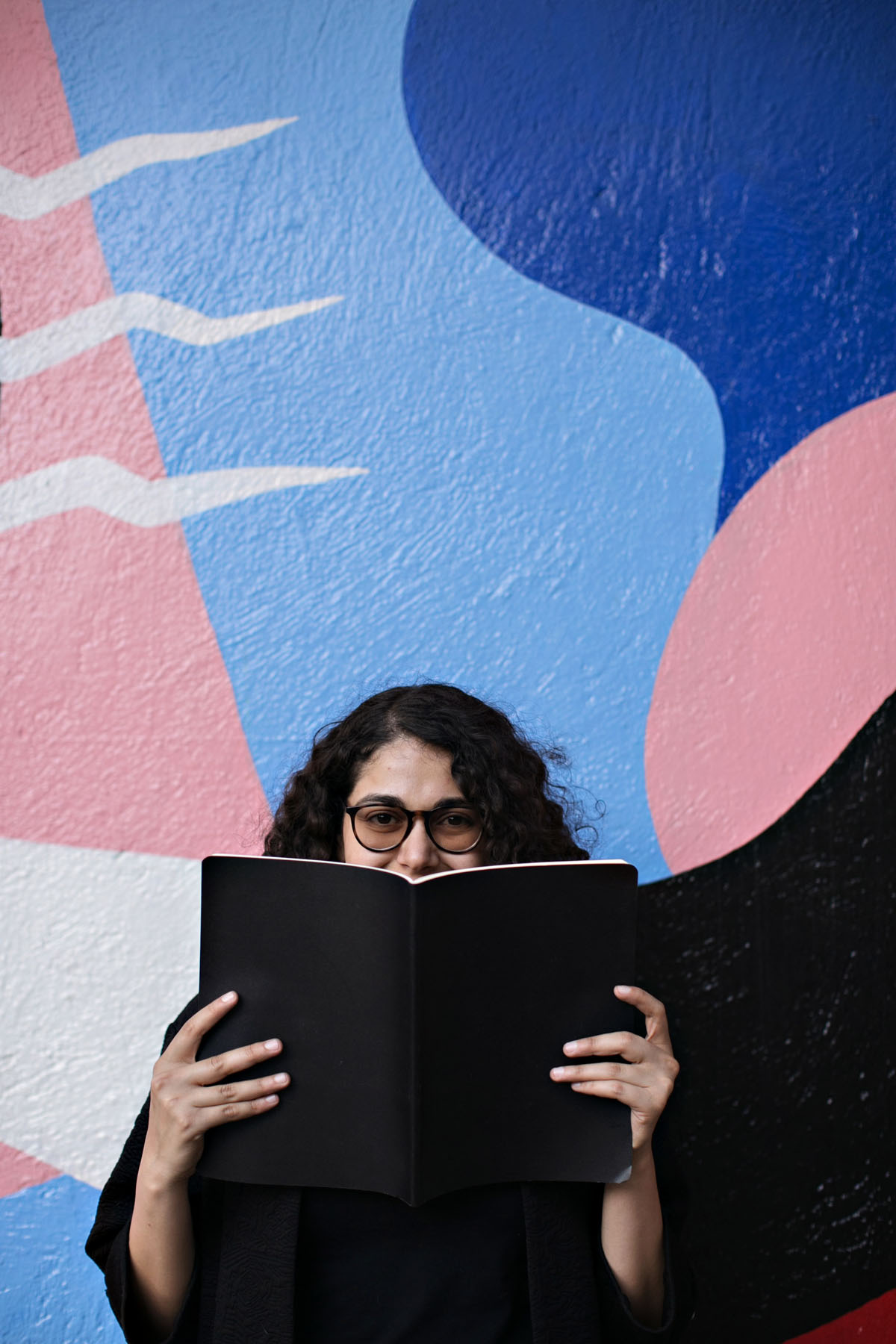 Knowledge is Power. And We're All About Empowering Students.
There are $50 billion in scholarships given out each year. No matter what makes you stand out, there's an award for you!
Proven Tips. Just know that we take our tips and guidance seriously. After all, this is your future we're talking about.
Scholarship Search Success
Get Organized Before You Have To
Start Your Scholarship Search Early
(But It's Never Too Late)
Manage Your Time Wisely
Don't Get Discouraged
Scholarship Application Top 5 To Do's
Read Directions Thoroughly. Not following directions could disqualify your application.
Be Sure YOU do the Work. Your scholarship application needs to be an authentic portrait of you.
Tell Your Story. Even if you aren't sure of what your major or career path will be, indicate your
intentions and interests. Share your passions and important events in your life. It's not just about your
academics. Scholarship Providers want to know your story.
Plan Ahead. Track deadlines. Sign-up for reminders.
Prepare Your Recommenders. Provide your recommenders with key information about you and
detailed directions for submitting the recommendation.
Activity Timing Guide
We want to help you stay informed about timing and all the things to consider as
you make your college dream a reality.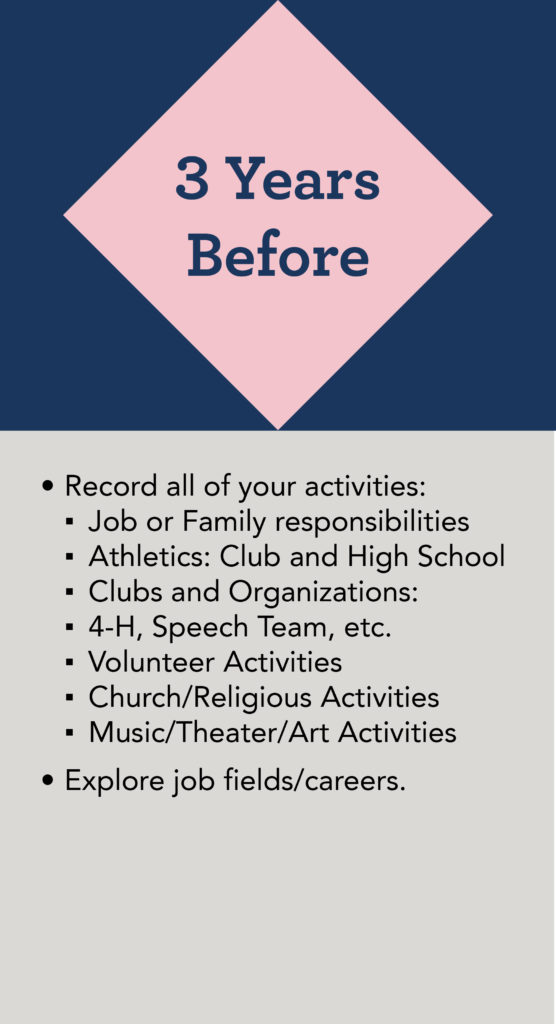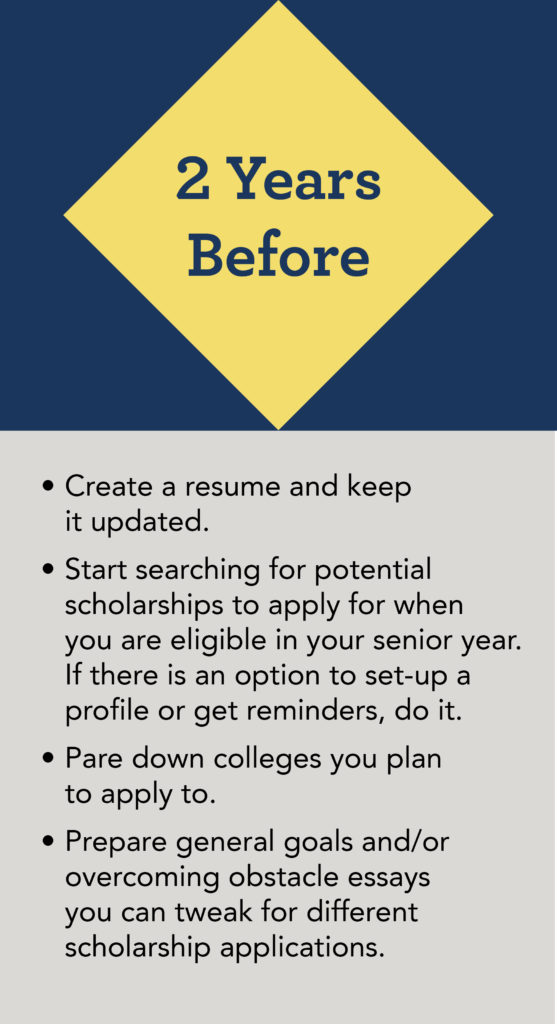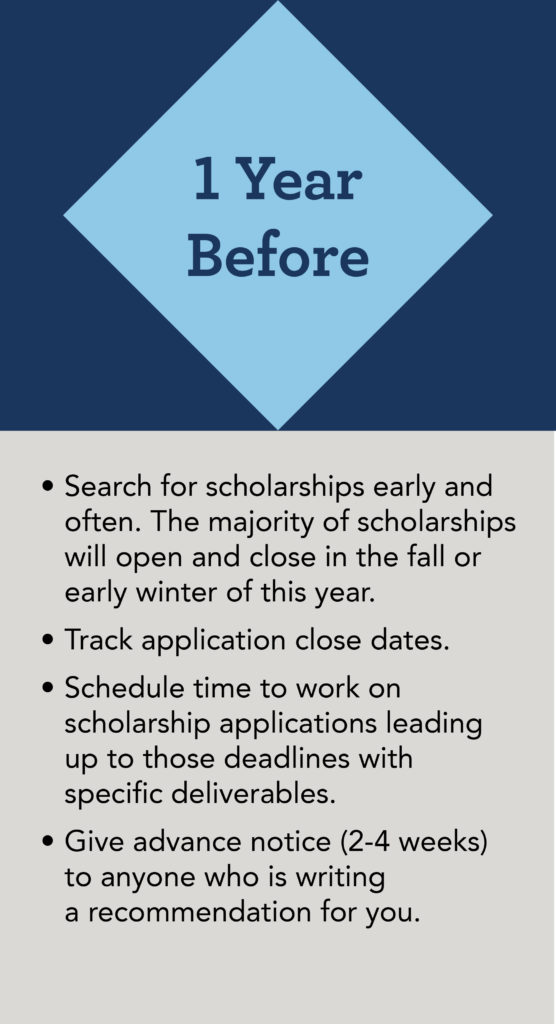 We're Always Doing Something that Benefits Students.
Places to Look for Scholarships:
Local school district or high school
Parent employers and/or any membership organizations that they are affiliated with (examples: Kiwanis, American Legion, Masons, other clubs)
Look at colleges you are applying to. They often list both internal and community scholarships
Search engines like: fastweb.com, cappex.com/scholarships and scholly app (myscholly.com)
Right here with Scholarship America! We're here to help and empower students throughout their college journey – starting with scholarships. Explore opportunities that were made for you.
Ready to begin your scholarship journey?
Explore scholarship opportunities that were made for you.