External Resource: Free Application for Federal Student Aid
Paying for College | 1 minute read
Complete the FAFSA form for free on the official Federal Student Aid government website.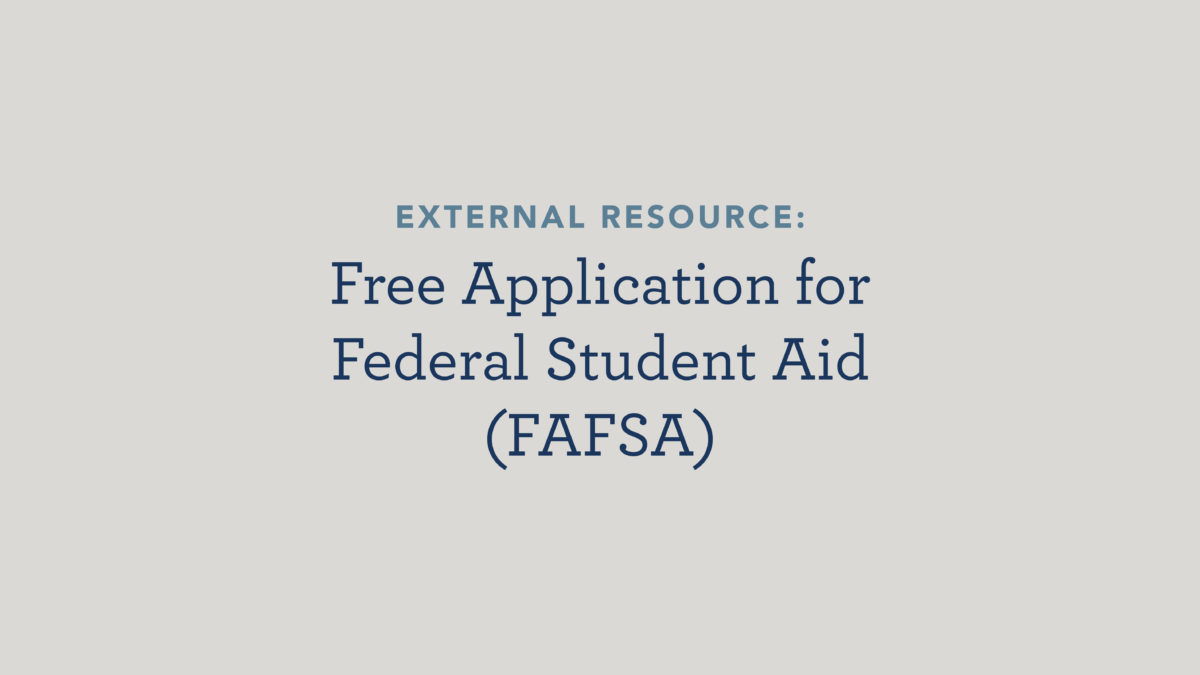 If you plan to go to college, one of the first steps should be filling out the Free Application for Federal Student Aid or FAFSA. It is completely free and determines what aid you may be eligible to receive from the federal government. Click the link below to go directly to the official U.S. government website where you can complete the FAFSA application.
Need more help with your FAFSA?
The Form Your Future initiative, created by the National College Access Network, has a ton of helpful resources and experts to answer your FAFSA questions.