Tuition-Free Community College Opens Doors for Students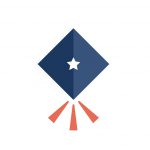 By Scholarship America
By Robert C. Ballard
President and CEO
This post was originally published by Forbes.
At Scholarship America, one core belief is at the heart of everything we do: education makes lives better.
That belief has led our organization to distribute more than $4 billion in scholarships and educational assistance to more than 2.4 million students since our founding 60 years ago. It applies to students from all walks of life, whether they are pursuing a doctorate, a baccalaureate, or associate degree…as well as a vocational certification. As such, we have been and continue to proudly be part of the nationwide, bipartisan movement supporting free community college.
Since Scholarship America awarded its first scholarships in 1958, education has become more and more vital to every successive generation. It has also become more and more expensive. Skyrocketing costs leave too many low-income students feeling like college will never be an option—even though they are exactly the students with the most to gain from higher education.
We support the free community college movement because it opens doors for these students.
Community colleges already serve the majority of America's undergraduate students of color, and they are often the only option available for students in rural communities. Currently, 44 percent of low-income students who attend college start at two-year institutions—and 71 percent of those who transfer to traditional colleges earn their bachelor's degrees within four years.
By all measures, a community college education is a wise investment, especially for low-income students, adults returning to college and those who need to balance full-time work with their education. These nontraditional students are becoming an ever larger percentage of the college population. Investing in free community college means enrolling in college and completing a degree is now a realistic option for millions more of them.
Tuition-free community college also offers another benefit on the way to completion: it means private-sector dollars can do more to fill in the gaps. Even with tuition covered, students face a wide array of other costs. Books, transportation, living expenses and fees can add up quickly, and low- and middle-income students all too frequently struggle with housing and food insecurity as they work to complete their education.
Fortunately, private scholarship providers and public-private partnerships are uniquely suited to help solve these issues. At Scholarship America, we are encouraging our private-sector scholarship partners to make their award dollars as flexible as possible, so students can apply scholarship funding to books, fees and living expenses. In addition, we are working to direct private dollars toward proven, persistent student support programs. For some colleges, that means emergency financial assistance programs or food pantries; for others, that means one-on-one student coaching or research into ending student homelessness. No matter what, the goal is to ensure private funding helps where it's needed most.
For the past three years, I've served on the National Advisory Board of the College Promise Campaign, a national non-partisan initiative to build broad public support for accessible and affordable higher education. The College Promise Campaign seeks to increase the social, economic, and civic mobility of students by advancing free College Promise programs in communities and states, starting in America's community colleges.
Across the country, all kinds of communities and states are finding workable ways to make them tuition-free. New York, Oregon, Tennessee, Rhode Island, Louisiana and California all offer tuition free options with their own requirements and benefits. Minnesota and South Dakota offer tuition free for students studying in fields where there is a high demand for workers. Some use public funds, some use private dollars and many use a mixture of both. Tennessee offers free tuition and fees to every high school graduate through state lottery funds.
The details depend on the needs of the college and the community, but the basic premise and goal is the same. By removing the first and biggest barrier to entry, free community college programs give more students the chance to prove what we have always believed: education makes lives better.
Robert C. Ballard is the president and CEO of Scholarship America and a member of the National Advisory Board of the College Promise Campaign, a movement for free community college. Learn more about the College Promise movement and how you can get involved at https://secure.collegepromise.org/page/s/join-us.