Top of Her Game: Dream Award Scholar Imanni Wright
By Claire Berge Schmidt
Imanni Wright has loved playing basketball as long as she can remember, and she is looking forward to rejoining her AAU team as her college, Chapman University in Orange, California, resumes in-person activities. "Playing basketball requires practice and discipline," she said—lessons she strives to pass on by dedicating time to coaching and mentoring younger players.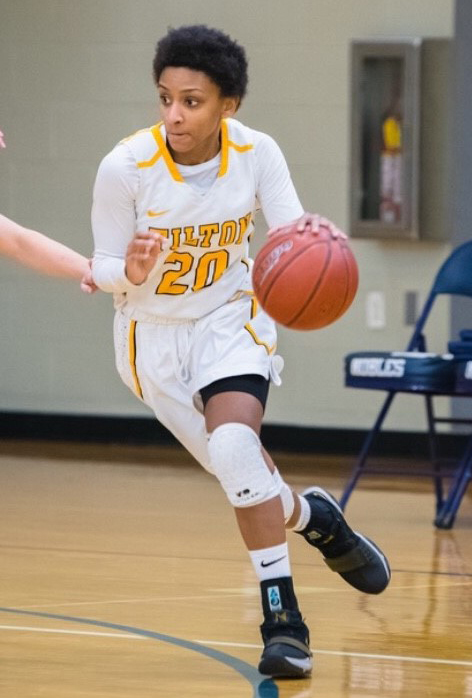 The Bloomfield Hills, Michigan native is multi-talented off the court as well: she is a former high school choir singer, soloist and Homecoming Queen. With help from the Scholarship America Dream Award, she's now majoring in broadcast journalism and working toward her dream of becoming an elite sports journalist.
Her strong work ethic means Imanni is not only pursuing that goal in the classroom, either. She strives to gain experience in every aspect of basketball, and has served as a scorekeeper, reporter, public affairs director, scout and assistant sports director for WBFH, The Biff 88.1. She has also been a news anchor, media director and floor manager/producer for BHS Television.
Imanni's focus and hustle are impressive, but the road forward has not always been easy for her.
For the past four years, Imanni's mom struggled with serious, life-threatening health challenges. Her mother has dealt with vision problems, severe headaches, bulging discs, balance issues, nausea, and light sensitivity that were caused by two auto accidents and required Imanni to assist with her mom's care. To make matters worse, her mother was devastated when she told Imanni about her second breast cancer diagnosis.
Her mom's health issues were just one of the struggles Imanni faced as she started her college career at the University of La Verne in California. "This made my first year of college financially challenging due to my mom losing her job," said Imanni. "I also had to manage my Attention Deficit Hyperactivity Disorder (ADHD) in the face of the pandemic. I have an auditory processing disorder, so moving to online courses only heightened my anxiety."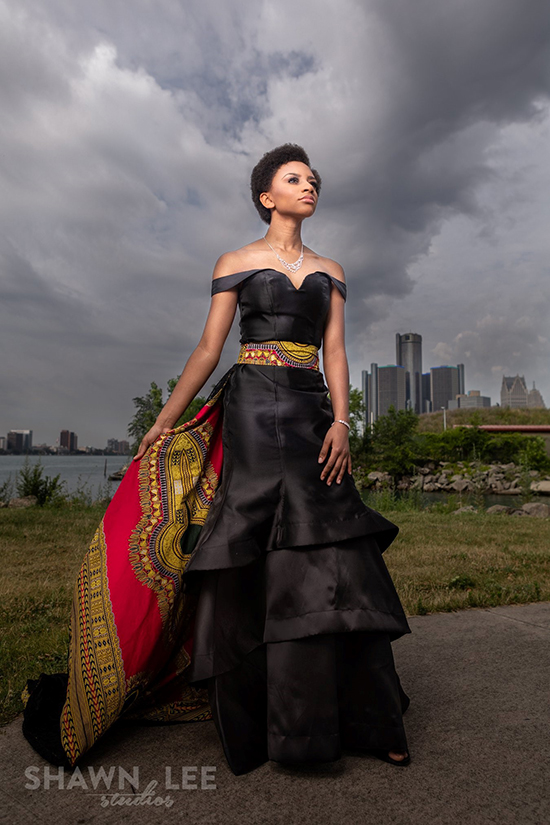 As a result, she had a hard time sleeping and trouble focusing for long periods of time, which impacted her studies. But with support from the university and her family, Imanni learned how to persevere and become a successful student and leader. She rebounded academically by making the Dean's List—and, even better, her mom is on her way to fully recovering.
Imanni's mother and father are both first-generation college students, making them great supports and inspirations for her college dreams. Her mother helped her find the Dream Award scholarship and her father continues to encourage her to reach higher. She also found inspiration in her church and her locker room.
"My late pastor growing up also encouraged me to stay informed, which lead to my interest in journalism," she said. "Being part of a sports team taught me to work hard, be a silent leader by example, and the discipline to train hard to stay competitive."
Eric Borer, one of her professors at La Verne, called attention to Imanni's engagement and leadership. "She is viewed as a shining light by her peers and teachers," he said. "Her discipline in the classroom, passion for being a social good champion, and concern for humanity make her well-suited for the Dream Award."
Imanni is excited about the future, and hopes to follow up life as a working journalist with a move to the academic world. "I hope to break barriers as a journalist [and] make generational differences in the lives of students," she said. "My research interests include understanding how social media impacts the accurate reporting of news. I would like to formally mentor students in graduate programs to ensure they are successful in the classroom and after they graduate."
She believes in giving back, always involved in community service in her hometown, school and church. We're proud to help Imanni take the next steps toward a fulfilling career.
"I look forward to writing the next chapters of my life," she said. "I believe there will be many happy endings."