"The challenges we face today prepare us for the future": Dream Award Scholar Jia Mei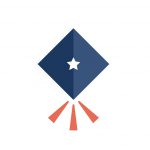 By Scholarship America
As a child born under the One Child Policy in China, Jia Mei often struggles with the essence of her identity. But instead of letting it define her, this internal conflict drives Jia's passion: becoming a molecular anthropologist and studying human migration patterns and ancestral relations.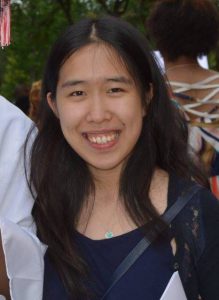 Born in Taishan in the Guangdong province of southwestern China, Jia and her family moved to the suburbs of Memphis, Tennessee when she was five. Jia's parents worked long hours to provide for their family, leaving her at home with her two older sisters, grandma and cousins. Though the transition to America felt like a continuous uphill battle, it never stopped her parents from encouraging Jia and her sisters to work hard and receive a solid education.
Living in a low-income area, their early childhood school zones did not have the proper equipment or resources to prepare students for high school and beyond. Despite the challenge this brought, Jia excelled in her high school's International Baccalaureate (IB) Program and went on to write her History IA on the racial and economic reasons for the mistreatment of Chinese immigrants following the Gold Rush.
"That was my first step in exploring this topic on a deep, personal level," said Jia.
Exploring Her History
With the shadows of the past still present among her immediate family, Jia was driven to continue her research into her ancestral history. Though she was too young to remember all that happened in her childhood, her curiosity and search for an understanding sparked her interest.
Since entering college, her passion for biology and studying genetics continued to grow. She explored a number of majors but found herself circling back to the study of patterns and theories surrounding genetics. One professor, who has written books on human migration, has been a key role model for Jia during her time at Colorado College in Colorado Springs.
Despite finding her academic passion, Jia experienced both cultural and financial struggles. "As a first-generation, full-time college student, it was a tough transition; especially with going to an out-of-state college" said Jia.
Although she received a few local scholarships her senior year in high school, these were only one-time scholarships for her first year in college. She worked through her sophomore year to help pay for some of her tuition, but quickly realized she needed to learn how to better prioritize her time between studies, work and extra-curricular commitments.
The Dream Award Relieves a Struggle
Seeing friends drop out of college or take a gap year because of high tuition expenses, the search for additional scholarship opportunities became more necessary than ever. Her parents were not very familiar with identifying additional resources such as scholarships, and so this too was something Jia had to figure out on her own.
Jia came across the Scholarship America Dream Award through searching for scholarships for low-income students. She applied, and won the 2019 Chinese-American Dream Award Scholarship, proudly sponsored by the World Journal.
"I worried what I would do and how I would pay for tuition," she said. "Being selected for the Dream Award my sophomore year gave me the sense of relief that I needed."
Now, Jia is looking ahead to college graduation in a couple of years. After completing her bachelor's degree, she hopes to take a year off to travel and work on her documentary on the Taishanese people's diaspora—an experience that may have remained just a dream, if it were not for the financial assistance of the Dream Award.
From there, she will continue her education by attending graduate school and receive a master's degree or PhD in Molecular Sciences. And she hopes to encourage others to continue towards their dreams.
"I worked hard to prove that I am of worth," said Jia. "As I was always told, the challenges we face today prepare us for the future. Therefore, continue to push through the challenges and not become defeated."