Thankful for a Scholarship? Here are Three Ways to Pay It Forward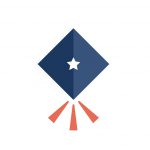 By Scholarship America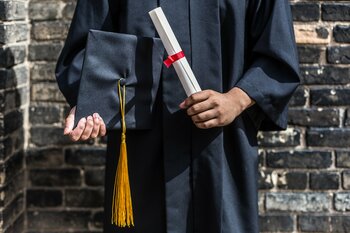 In a perfect world, every scholarship would perpetuate another scholarship. After all, private scholarships help millions of students fill in the gap between financial aid and the cost of attendance. That means more college graduates earning higher salaries and carrying less debt—and that also means more people with the means to give back to scholarships.
Of course, we know that's not always the way it works. The costs of buying a house, raising a family, owning a vehicle and hundreds of other daily obligations add up fast, and even well-off college grads are unlikely to be able to fund an entire scholarship out of their own pocket.
Nevertheless, even if they're not endowing a personally named scholarship, award recipients still have plenty of ways to pay their gratitude forward. Here are three of them:
Contribute to a local or national fund that addresses the college affordability crisis.
College affordability is in a state of crisis in 2018. A new study from the National College Access Network reveals statistics that should shock any former scholarship recipient into action: "75 percent of [public, four-year residential] institutions are not affordable for the average low-income student who receives federal, state, and institutional grant aid, takes out loans, has a Federal Work-Study job (or similarly paid part-time work), pays an EFC, and works full-time over the summer."
In other words, low-income students who are doing everything right — maximizing their grants, working a reasonable amount, taking out prudent loans — will still find it nearly impossible to pay the full cost of attendance at the wide majority of four-year universities.
Scholarships are a tried-and-true way to help fill that gap between the cost of attendance and what students can afford. By contributing even a small amount to an already-established local or national scholarship fund, you can make a direct, tangible difference in a student's ability to pay for their higher education.
At Scholarship America, our flagship fund is the Scholarship America Dream Award — a scholarship we created after realizing that too many students who started higher education couldn't afford to finish. Created through an initial gift from Katie Couric, the Dream Award provides eight to 12 scholarships each year to students who overcame adversity to get into college, and who are struggling financially as they work toward their degrees. The scholarships cover each of their remaining years of school, and they grow every year in recognition of continued cost increases.
On a more local level, Scholarship America's Dollars for Scholars chapters work in hundreds of cities, towns and school districts around the United States. These volunteer-driven organizations follow our founding model: communities come together to raise and award scholarship funds to local students for higher education.
Support the scholarship component of a cause you care about.
What are you passionate about?
Whether it's a career, a hobby, a community or a cause, there's a very good chance you can tailor your support of scholarships to focus on the things that matter most to you.
The best way to explore this possibility is to start locally. Find out if your community's high schools sponsor scholarships for students in your favorite sport or extracurricular activity. If you love your work and want to encourage young people to pursue the same field, look into scholarships from local branches of trade organizations or unions. If you're passionate about music or theater or athletics, see if your local high schools offer scholarships to those who excel in those fields.
Private scholarships provide another avenue for support, particularly if you're looking to give back to a specific community. Organizations like the United Negro College Fund, Hispanic Scholarship Fund and Asian & Pacific Islander Scholarship Fund offer scholarship aid to members of ethnic communities that have traditionally been under-represented in college.
And while those may be the most widely known national organizations, there are truly as many scholarships for different communities as there are ways to define them. For instance: we have written before about the often hidden costs of college for veterans. Organizations like ThanksUSA, and scholarships like the Wells Fargo Veterans Scholarship, provide assistance to cover those costs. Culinary students, cancer survivors, golfers, teachers, booksellers — there are scholarships out there for all of them, and your contribution can help the community you care about most.
Think outside the box.
Giving to a scholarship fund to help students pay for tuition may be the most straightforward way to pay your scholarship forward, but it's not the only one. To make an impact now and into the future, you can also look into less traditional options.
To see your dollars have an immediate effect, consider supporting an emergency financial aid fund like Dreamkeepers. These funds, increasingly common at colleges around the country, provide small grants to students who find themselves at risk of dropping out due to sudden or unexpected expenses. As the shocking level of food and housing insecurity among college students becomes more and more clear, these grants are a vital lifeline helping to keep thousands of people on track for graduation.
Finally, if you're looking to leave a legacy for future generations, explore the possibility of planned giving. Supporting scholarships through your will or life insurance policy helps guarantee a brighter future for students while putting less strain on your finances—a win-win situation for you, just as it is for the recipient of the eventual scholarship.
As higher education gets more expensive, scholarships are increasingly important to helping students close the gap between the cost of attendance and the financial aid they receive. If you're a former scholarship recipient, please consider paying forward your good fortune. A struggling student thanks you!