Scholarships and the Struggle for Affordable STEM Degrees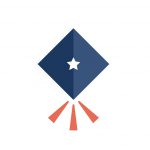 By Scholarship America
Twenty years ago, the National Science Foundation began using the acronym "STEM" as an easy-to-remember shorthand for the wide range of academic disciplines in science, technology, engineering and math.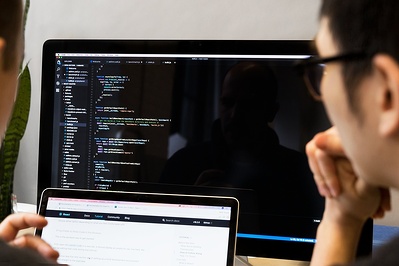 From these humble beginnings, STEM has come to dominate a great deal of the conversation around higher education. Some see it as the most practical, important pathway for college students to follow; others, as a poor substitute for the well-rounded liberal arts education of years past. STEM graduates are in high demand in the job market, but STEM degrees aren't right for every student. High-quality STEM programs can mean more private investment in universities' research—but that investment can also come with strings attached.
In short: it's impossible to discuss any higher-ed issue without discussing STEM. And college affordability is no different.
STEM Degrees Pay Off—But At What Cost?
The need for STEM graduates is undeniable. According to the Center for STEM Education and Innovation, "20% of all U.S. jobs require [a] high level of knowledge in any one STEM field," and there will be 2.4 million STEM job vacancies in this decade. The value of those degrees is also clear, especially when it comes to computer science. LinkedIn's 2017 list of the top ten in-demand skills reads like the syllabus of an advanced computing class, and the New York Times reports that "Glassdoor, a jobs listing website, ranked the median base salary of workers in their first five years of employment by undergraduate major. Computer science topped the list ($70,000), followed by electrical engineering ($68,438)."
Unfortunately, while STEM fields are among the most in-demand and high-paying, the needed degrees are too often priced out of reach.
Part of this problem is the general and ongoing increase in the cost of college—but part of it is also specific to STEM. As reported by the Pew Trusts, "60 percent of public research universities now assess tuition based on students' year of study, major, or both." As this trend, known as "differential tuition," becomes common practice, it's no surprise that the most desirable STEM courses (along with other in-demand majors like business and nursing) incur some of the highest costs.
The article linked in the previous paragraph assessed costs for engineering majors at Big Ten universities, to provide one example. As upperclassmen, those future engineers paid (on average) $1,978 more than liberal arts majors; the differential ranged from just $200 at the University of Minnesota to $5,000 at the University of Illinois. At Iowa State University, upperclassmen in animal science, computer science and six other mostly-STEM majors faced field-specific tuition hikes in response to decreased state funding.
On one hand, these increases are understandable. In the face of state and federal cuts, popular programs find themselves with a budget shortfall. Engineering, biology and other laboratory sciences require a significant investment in staff, supplies and technology. And more money can mean better overall programs; Iowa State's senior vice president Jonathan Wickert says "[o]ne in four students on our campus is studying engineering, perhaps because of differential tuition that has built the quality of the program."
On the other hand, a small increase in tuition can have a significant effect on students' ability to persist in their chosen major—and to stay in school at all. If higher prices dissuade low-income students from potentially lucrative fields of study, it means we all take a step back in the fight against inequality and poverty.
All of this means a delicate balancing act between the demands of schools and the needs of students. With the right focus, scholarship programs can help maintain that balance and ensure that STEM scholars can reap the benefits of their hard work.
Scholarships Keep STEM Students On Track
Evidence indicates financial assistance can help keep students on the path toward a STEM degree. This study from the Journal of Policy Analysis and Management looked at the impact of a Florida initiative providing an extra $1,300 in need-based financial aid for eligible students, and found that "eligibility for additional need-based financial aid increased STEM credit completion by 20-35 percent among students academically prepared for STEM coursework in college." The whole article is worth a read; the upshot is that students who had the academic preparation and could afford to spend more were significantly likelier to make progress toward a STEM degree.
That impact came from state grants, but private scholarships can follow and expand the model. In California, for example, biotechnology giant Genentech supports students near its South San Francisco headquarters via Futurelab—a comprehensive science education and support initiative that aims to excite and prepare future scientists and provide low-income students with financial assistance for college. Across the country in Boston, the GE Foundation's Brilliant Career Lab works to introduce students to STEM possibilities, and awards scholarships in the field as well. (Both of these organizations were recognized this year with Scholarship America Honors for their work.)
Scholarships are also available for specific and often underserved groups. The 2018 Women Techmakers Scholars Program (formerly Google's Dr. Anita Borg Scholarship) is designed for women in STEM fields, and the National Science Foundation—the ones who coined the term "STEM" in the first place—offers millions of dollars in grants each year to schools that focus on low-income students in STEM.
Over the last two decades, "STEM" has gone from a new concept to a massive force in higher education. With smart policy and scholarship support, we can help ensure that the benefits of this shift are available to all.