Scholarship America Applauds President Biden's Executive Order on Student Loan Forgiveness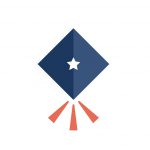 By Scholarship America
Up to $20,000 in student loan forgiveness will alleviate financial stresses on scholars and graduates
In response to President Joe Biden's executive order forgiving up to $10,000 in federal student loans for borrowers who earn less than $125,000 per year, and up to $20,000 for borrowers who received the federal Pell Grant, Mike Nylund, president and CEO of Scholarship America released the following statement:
"President Biden's executive order forgiving up to $20,000 in student loan debt is a weight off of the shoulders of scholars and alumni, particularly those who have already overcome significant obstacles to enter and then complete their college education. We commend any action that helps students advance in their careers and plans for higher education.
"There is still much work to be done to break down additional barriers that stand in the way of current and future students accessing, persisting and completing college. Students, particularly underserved and minority students will continue to struggle with the high cost of tuition, housing, technology, transportation and more without significant systematic change."
It remains the case that 73% of students pursuing bachelor's degrees have "unmet need"—a gap between how much they and their family can pay, and how much financial aid they're receiving. With an average gap of more than $9,000, it is clear more needs to be done. Scholarship America is committed to working with our over 1,400 partners to alleviate that gap through private scholarships, helping reduce students' cost on the front end so they can avoid graduating with debt.
---
About Scholarship America®
Scholarship America is a non-profit organization that helps students fulfill their college dreams. Since 1958, Scholarship America has distributed over $4.9 billion to more than 2.9 million students. The organization works with partners to lower barriers to a college education and give students the support needed to succeed.
---
Contact:
Joan Cronson
PR & Events Manager
952-830-7308
jcronson@scholarshipamerica.org