Scholarship America Announces Community-Based Organizations Pilot Program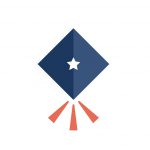 By Scholarship America
Scholarship America, the nation's largest scholarship provider, is proud to announce the launch of our Community-Based Organizations (CBO) Pilot Program.
In conjunction with Wallin Education Partners, All-In Milwaukee and Detroit Regional Dollars for Scholars, Scholarship America's Community-Based Organizations Pilot Program will experiment with new ways to bring together private-sector scholarship dollars and wrap-around supports provided by community-based organizations, in order to help students with high financial need pursue and achieve college success.
Our organizational goal is to distribute a majority of our scholarship funds to students from historically marginalized communities with high financial need by 2027, and CBOs will be essential partners as we work toward that goal. By partnering with CBOs that work directly with these students, we can ensure that our scholarship funds are getting to those who will benefit from them the most—and our CBO partners can ensure that the scholarship recipients have access to mentoring, networking and other support services as they work toward their degrees.
"Combining Scholarship America's national reach with the intimate local knowledge of partners like these is a game-changer," says Scholarship America CEO Mike Nylund. "Not only are we providing 360-degree support to students, we're also learning how we can evolve the scholarship industry and help our funders and partners deliver the biggest and most equitable impact possible."
The partners for the Community-Based Organizations pilot each have a proven track record when it comes to supporting students in need.
Based in Minnesota, Wallin Education Partners provides the financial aid, advising and access scholars need to rise. Serving high-potential students from low-income backgrounds, Wallin is one of the most effective programs in the country, helping scholars not only get to college but graduate and begin meaningful careers. Students attend 80 colleges nationwide with a six-year graduation rate of 90%. With 6,000 alumni, Wallin Scholars are building more equitable, diverse and vibrant communities.
"Partnering with Scholarship America to effectively serve scholars from low-income backgrounds will have a profound impact on students, their families, and our communities," says Susan Basil King, Ed.D, President and CEO of Wallin Education Partners.
All-In Milwaukee is a coalition of education partners helping limited-income, high-potential students graduate from college; the organization's work is based on the successful model of Wallin Education Partners. It is the first program in the Greater Milwaukee Area to support students through the last mile of their education, and is dedicated to building a diverse and talented workforce for their community by providing comprehensive support through a network of pathway partners, universities, donor partners, and advisors.
"We are thrilled to be a part of this pilot with Scholarship America to support more All-In Milwaukee scholars through college graduation," says Allison Wagner, Executive Director of All-In Milwaukee. "In a city where only 14% of high school graduates complete a degree at a two or four-year institute, 90% of All-In Milwaukee's first class will graduate from college in 5 years. The partnership with Scholarship America means we can continue to grow and meet the needs of high-potential, limited-income, diverse Milwaukee students to complete college, build meaningful careers, and transform the Milwaukee community."
Detroit Regional Dollars for Scholars (DRDFS) has been empowering and supporting students to achieve post-secondary success for more than 30 years, and has been a member of Scholarship America's Dollars for Scholars network since 1995. Since its founding, DRDFS has combined scholarships with a holistic post-secondary support program. DRDFS serves over 400 Southeast Michigan high school students annually, and has awarded more than 3.7 million dollars to over 1,700 students.
"We are really excited for this opportunity to partner with Scholarship America to lessen the financial barriers of college for our students and support them in persisting through post-secondary education," said Christa Funk, Executive Director of DRDFS. "Students, especially first-generation college students, often need more than just the financial support throughout their college journey. This pilot program allows for amplified scholarships while also layering on additional holistic support to ensure students reach their educational goals."
The Community-Based Organizations pilot will be a multi-year effort to match financially needy students in the three partner communities with scholarships and other support, and we will be measuring student, partner and sponsor outcomes in order to determine how best to expand to more communities. Visit scholarshipamerica.org to learn more.
About Scholarship America
Scholarship America is a nonprofit organization that works to eliminate barriers to educational success so that any student can pursue their dream. Since it was founded in 1958, Scholarship America has distributed $5.1 billion to 3 million students, making it the nation's largest private scholarship provider.