Rising Above Circumstances: Dream Award Scholar Patrick M. Palau
By Claire Berge Schmidt
Despite vivid memories of growing up in an unhealthy environment, Patrick Palau has always tried to maintain a positive outlook on life to navigate the serious bumps in the road. Today, as a Scholarship America Dream Award Scholar, Patrick is pursuing his dreams, reaching out to help others and honoring the memory of his mother.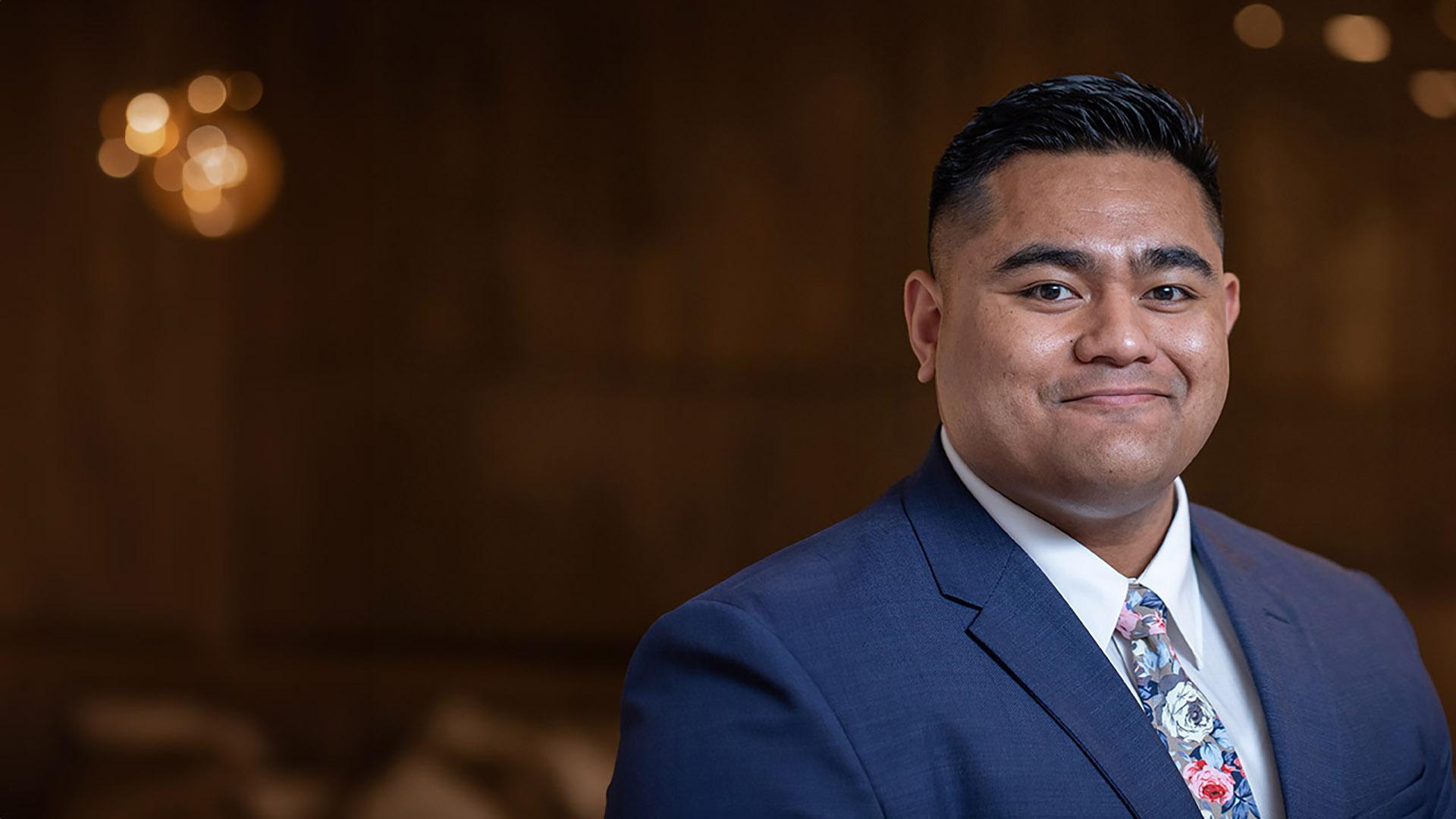 When Patrick was just two years old, his biological father had an affair and left Patrick and his mother. His father eventually remarried, had another child and led a separate life, while Patrick's single mother raised him.
"My mother energized my heart and mind," said Patrick. "She believed in the importance of a strong education and taught me that an education is what could help do the most to change my life. She also encouraged my interest in sports." At age eight, he became involved in Little League Football and loved the sport.
A Challenge No Child Should Endure
Just two years later, though, Patrick's beloved mother fell ill. In 2004, she collapsed in her room to sudden seizure. The family later discovered that she had been suffering from breast cancer – an illness that nobody in the family knew about. She later died in 2005.
Patrick's maternal grandparents became his legal guardians, but he related the frightening story of what happened next. "My biological father took advantage of the situation. Once my mom died, he paid some relatives to set me up and kidnap me, moments after my mother's funeral burial. They invited me out to eat but instead took me and handed me off to my father who was a stranger to me. He threw me in the back of the car and told me to be quiet. He wanted to reconnect with me but forcefully asserted his role as my father. I felt trapped and he mentally, physically, and emotionally abused me. It became the most horrifying six months of my life."
Since his father was wanted by the police, he was continuously on the run. They lived in four states in four months, including stops in Utah, Nevada, California and Oregon. One day when they were out shopping in Portland, a cousin happened to spot Patrick with his father and called the police. The local police and FBI were able to catch his father and he went to jail.
Patrick went back to his maternal grandparents, and his life returned to a semblance of normalcy after they won the battle for custody.
"The most pivotal moment in my life was when my grandparents won custody and adopted me," said Patrick. "I have not heard from my father or his family since he went to jail."
A Natural Leader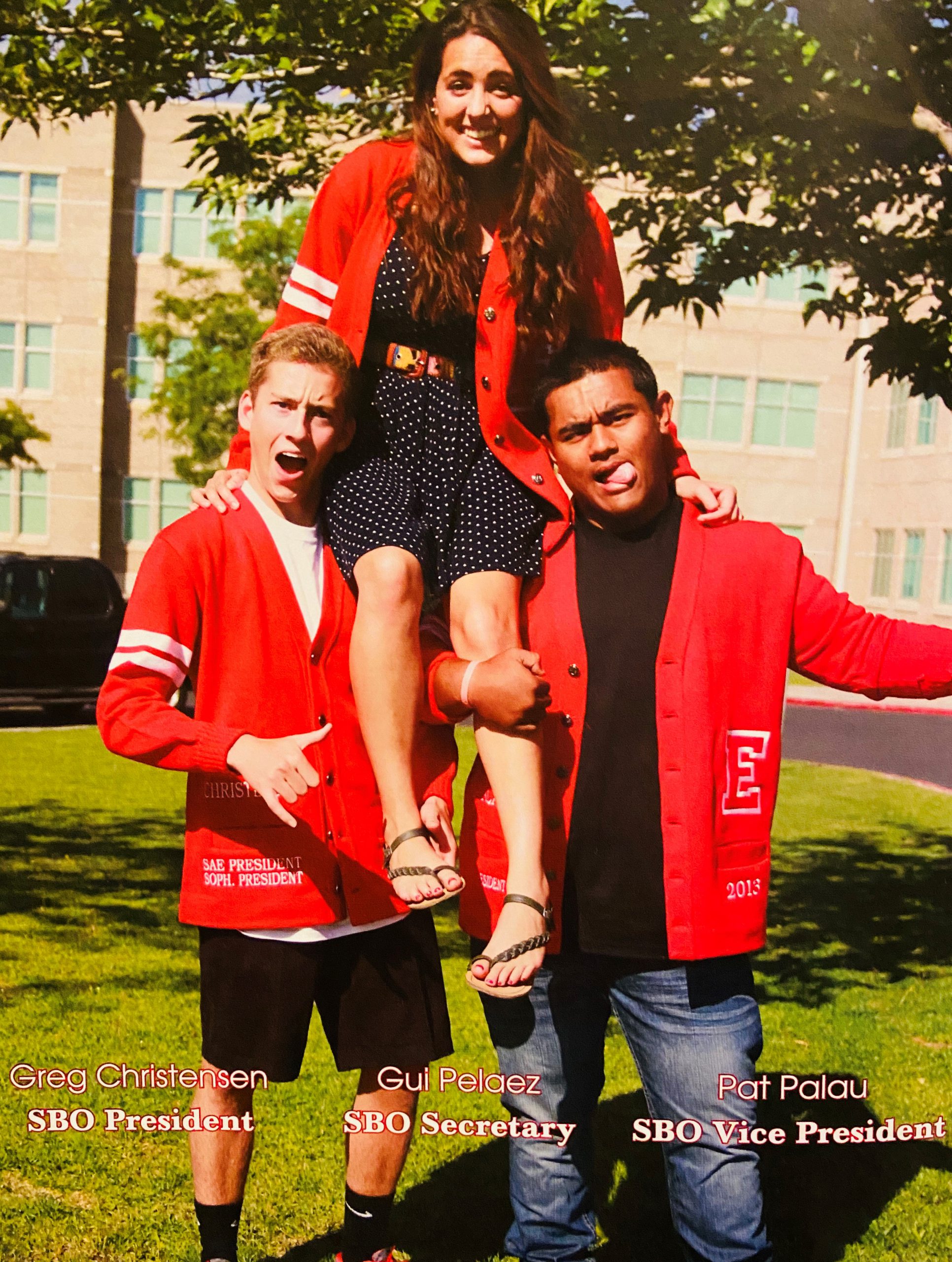 Patrick played varsity football as a freshman at Salt Lake City's East High School, following his love of the game and avoiding gang violence and drugs in his community. A natural leader, his teammates voted him team captain the end of his sophomore year.
"My high school coach, Brandon Matich, has been a major mentor in my life," Patrick said. "My sophomore year in high school was Coach Matich's first year at the school, but he brought many years of coaching experience from working at other schools, which helped me become a better player."
During his junior and senior years, he was able to build character and leadership skills off the field too. His success as a football team leader gave him the confidence to run for office and he was elected Student Body Officer Vice President. He took these leadership skills to Florida for his two-year mission for the Church of Jesus Christ of Latter-day Saints.
"These experiences gave me my 'why' and vision to serve others," said Patrick. "My education has taken me places that will keep allowing me to expand my opportunities to serve and give back."
Pursuing a College Dream
Patrick always aspired to attend college at Brigham Young University (BYU). He said they have a prestigious reputation for providing a high quality education, and as a member of the church, he believes in their values and mission.
Patrick's passion for football was a blessing as well. After being featured in the newspaper as a talented high school football player, he got the opportunity to play football and pursue his bachelor's degree in sociology at BYU.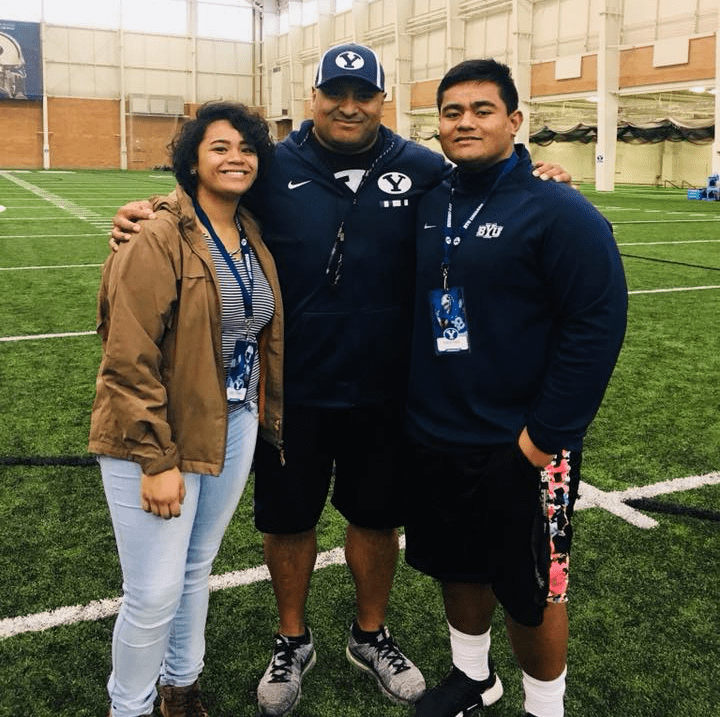 And the classroom and the gridiron were just part of his crowded schedule.
"I am married, my wife works full time, and I work part-time while I am attending school full-time," Patrick said. About a year ago, he realized he was in desperate need of help with tuition. He searched online and found the Scholarship America Dream Award.
"The scholarship has impacted not only my life but everyone who has helped me get to this point of my life," said Patrick.
Change of Direction
Patrick's schedule became too full and he had to make the tough decision to quit pursuing college football and focus more on completing his degree towards his future career. There is more to life than football, so he focused on the bigger picture for himself and his wife. Once he stopped playing football, he missed being involved and fell into a deep depression.
"Never having been depressed, I didn't realize what was happening," he said. "I was in denial but my wife recognized the changes in my behavior. We sought help from a therapist."
Patrick's experience with therapy helped him treat his depression, and it helped inform his learning. For more than a year, he has been working on an internship as a youth counselor and advisor. "I shadowed a therapist at a youth program in Murray, Utah," he said. "This increased my vision and desire to help troubled youth and adults with addictions."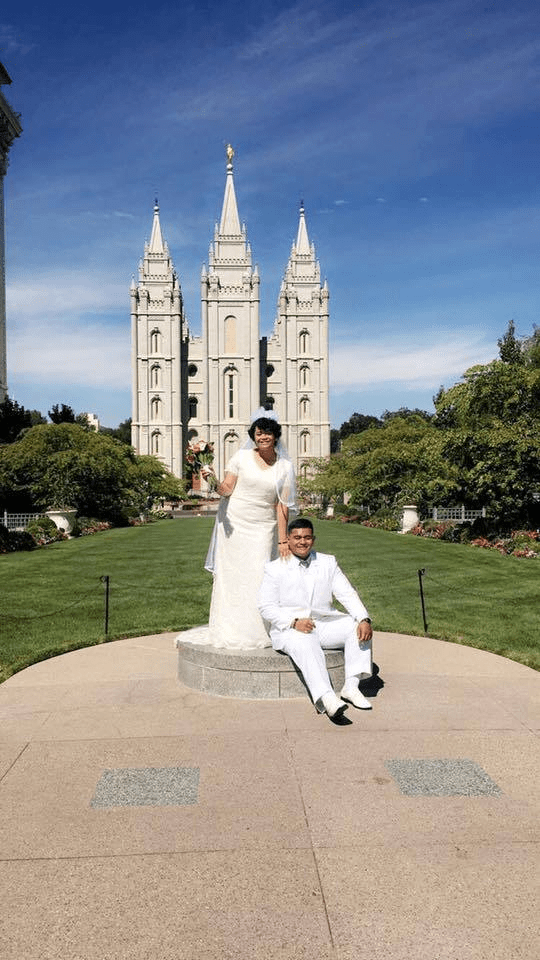 Patrick and his wife, both of whom are of Tongan descent, devote as much time as they can to giving back and helping others. He volunteers at a youth program and is involved in a youth organization at his church as well. They collect clothes for children and feed those who are homeless.
"I want to be able to give back to society," he said. "There is a large Polynesian community in the Salt Lake City area. However, the Polynesian and Tongan culture has placed more emphasis on playing football to succeed and make a good living versus getting an education. I am working to change that thinking and show that continued education is important and invaluable. I also want to show that, no matter how tough your life experience or upbringing has been, you can rise above your circumstances."
Future Goals
Today, Patrick aspires to be a therapist for youth programs. Being bilingual, he says he can reach out to English, Tongan and Hispanic communities and relate to them. He wants to provide better visions for future troubled children, youth, developmentally disabled adults and their families across the state of Utah. He wants to help each individual improve their mental health, complete their education and achieve economic self-sufficiency. He hopes to one day open his own youth program.
Patrick's wife is a Financial Advisor at the University of Utah; together, they have plans to continue their higher education journey.
"After I earn my bachelor's degree, I plan to apply next year for a master's program at the University of Utah. I will be the first generation in my family to complete college. Once I finish my degree, my wife plans to go back to school to get her college degree."
"I promised myself that I would make my mother proud, and that is exactly what I set out to do," Patrick said. "The trials of my life have been the building blocks of my character today."