Resilience — and a Debt-Free Degree: Dream Award Scholar Courtney Wiese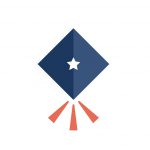 By Pam Carlson
Courtney Wiese will graduate in May from Concordia College in Moorhead, Minnesota — debt free. Few students do. In fact, according to Best Colleges, 70% of students take out loans, double the number who borrowed for college just twenty years ago.
"I've learned you've got to stick your foot out there," Courtney said. "Confidence is key."
Confidence — and the 28 scholarships she earned throughout her college career.
One of these was the Scholarship America Dream Award, presented to students with financial need who have overcome challenges to get to college and who maintain a 3.0 average GPA or better. Courtney received a Dream Award scholarship of $10,500.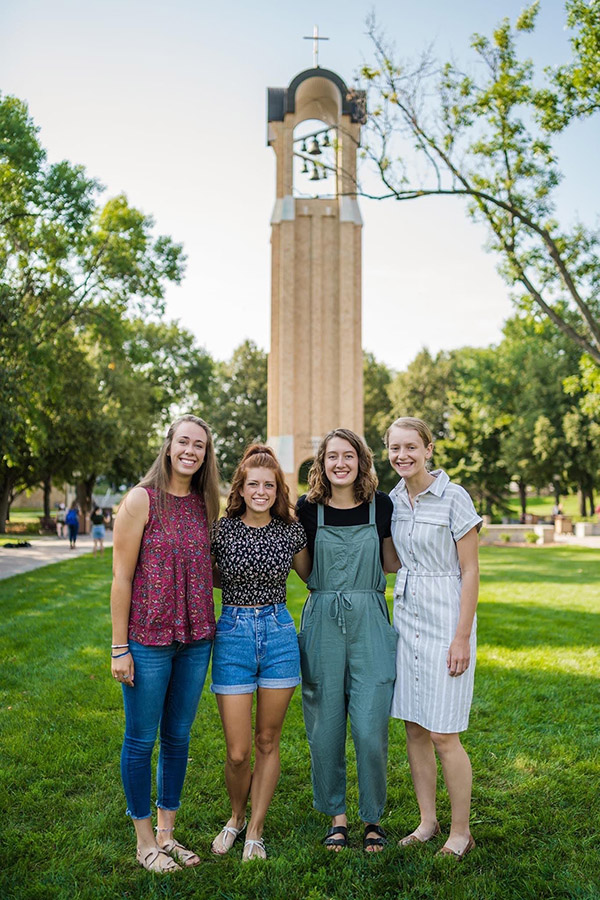 "I am really thankful for every scholarship I've received," Wiese said, noting that even scholarships of just a few hundred dollars are very helpful for purchasing textbooks and other expenses. "I have people talk to me constantly, asking what did you do? How did you do it?"
Courtney is happy to help; she even started a project at her high school alma mater, Henning Public Schools, to help students gain access to scholarships. "I want to help other students do what I did and go to college despite financial obstacles," she says.
A Life-Changing Emergency
Courtney grew up in North Dakota, moving to the small Central Minnesota town of Henning when she was in seventh grade and graduating in a class of 36. When it was time to pick a college, she applied to only one: Concordia, where she's now about to graduate. As she'd hoped, the school feels like home. "I really love this school atmosphere," she says, "I'm a senior and I think I know everyone here. People long to be known. People want to hear their names, so I say hi to everyone."
Courtney wasn't always so confident and outgoing, though. At age 12 she was diagnosed with Chiari Malformation, a condition where the brain tissue extends into the spinal canal. Her volleyball coach figured out something was wrong when Courtney's balance and coordination started to slip, and suddenly she was even having difficulty walking. Within 24 hours of her coach talking to her parents she was undergoing brain surgery – surgery that saved her from paralysis.
After missing over a month of school, Courtney was still able to finish out the year and move on to 7th grade with her classmates. "I don't know that I would be as active and involved in my community if I hadn't learned the power of a community coming together in support."
Courtney received a blanket from the nonprofit organization Project Linus when she was ill, spurring her on to volunteer as a Project Linus coordinator to help kids going through a traumatic injury or situation. She collected donations from businesses in and around the Henning area, using the money to purchase fabric for an ambitious project. She enlisted the help of the entire student body to make fleece blankets for children in need.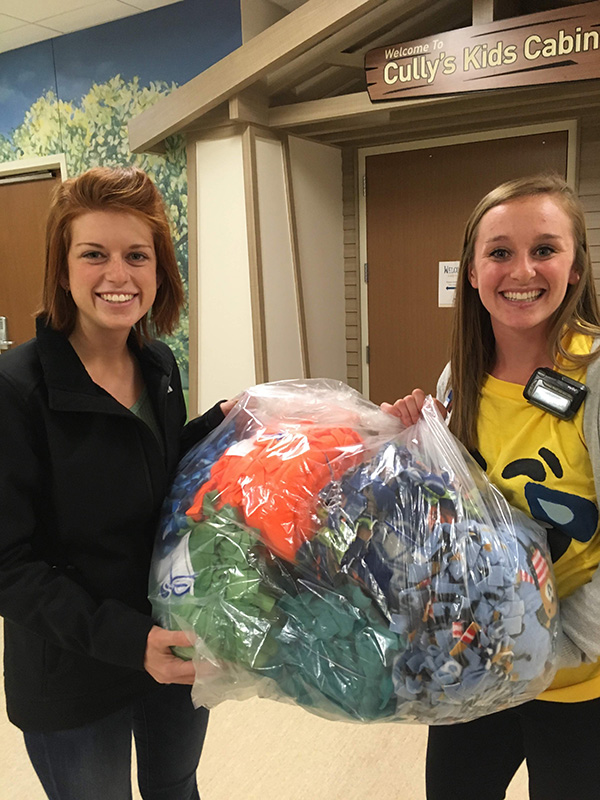 "We made 109 blankets in just under 1 hour. All of which were given out in the Henning area within one year," Courtney said. For example, a family with six children had a daughter who was run over by a tractor. Although the recovery was long and difficult, she survived, and a Project Linus blanket was given to her and each of her siblings. "It can be very traumatic to be a sibling of someone who gets hurt or suffers from serious illness as well."
Working to Keep Students Healthy
Courtney is currently student teaching in Perham, Minnesota, teaching health classes online and physical education in person to seventh and eighth graders, before moving on to teach elementary students. She says that the lingering effects of her Chiari Malformation help her in teaching.
"I love it, I love the kids," she says. "Knowing I'm not super athletic helps the underdogs in the class to relate to me. I try to teach games like pickleball and spike ball where almost everyone is starting fresh. There are multiple ways to overcome obstacles and find ways to live a healthy lifestyle. My coordination may limit me, but limitations aren't the end of something, and if I share anything with my students, it will be how to be resilient in any circumstance they or their family may be going through."
Courtney is interested in mental health as well as physical health. She wrote in her essay, "Right now, one in five people in the U.S. are living with a mental health disorder (according to the National Institute of Mental Health). This number is astonishing and I believe I can have an impact on that. I've seen the effects of eating disorders, self-destruction and suicide among some of my closest friends and family members. We must reach our students at a young age to end the epidemic that is mental health and work to destigmatize it. Raising awareness is super important."
Beth Wickland, one of Courtney's teachers in high school, says she considers Courtney the "poster child for the term 'go-getter.'" She noted Courtney gave over 500 hours of volunteer service while in high school. "Not only does she excel academically, she excels in citizenship," Wickland wrote in her recommendation for the Dream Award scholarship.
"Thank you to everyone who supports Scholarship America and makes the scholarship possible," Courtney said. "It makes a huge difference."