"Queen of the Snow": Dream Award Scholar Oyuky Aragon-Flores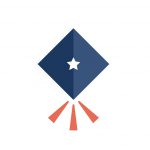 By Pam Carlson
Queen of the snow. That's Oyuky Aragon-Flores, a 2021 Scholarship America Dream Award Scholar. Her parents, originally from Mexico, gave their first-born daughter that Japanese-derived first name.
"Fitting for Minnesota," Oyuky said with a laugh. She grew up in Forest Lake, a suburb north of St. Paul, and now attends the College of Saint Benedict in St. Joseph, Minnesota, where she is studying nursing. Ultimately, she'd like to become a physician's assistant.
Oyuky's interest in the medical field was sparked by the medical challenges faced by her two younger sisters. Her sister Shellany was born healthy but was diagnosed with epilepsy at four years old after a fall and a concussion.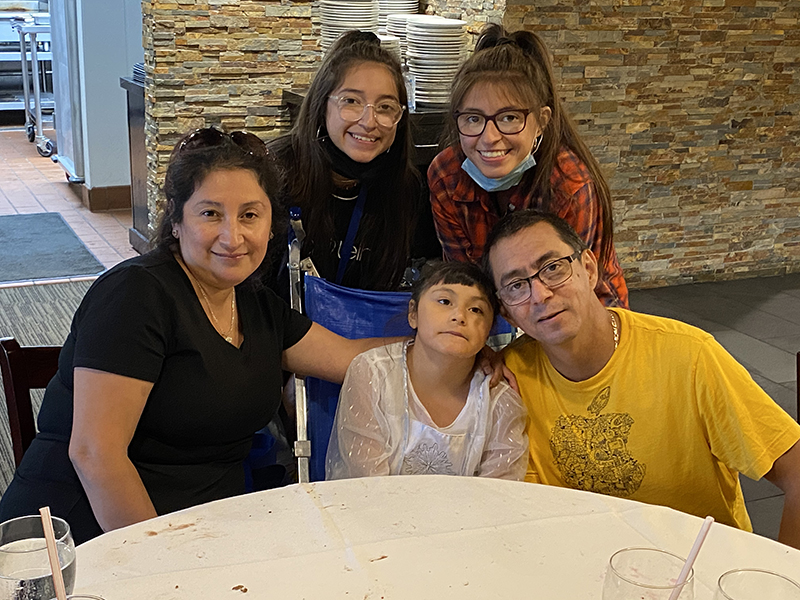 "The doctors said she was fine," Oyuky said, "but my mom knew there was something wrong. It took more than a year to get the diagnosis. I saw how hard it was on my mom." Four years ago, Shellany had brain surgery at the Mayo Clinic, which made a big difference in controlling her seizures. "I saw medicine from a different perspective," Oyuky said. "The way doctors showed and provided care allowed my family to gain a breath of air."
"My other sister – we knew before she was born she would have health issues," Oyuky said of her youngest sister, Zuleyka, who has a genetic condition that's led to cognitive delays and other serious issues. "She has heart problems, and is hard of hearing. She wasn't supposed to be able to walk, but now she does."
"Growing up with severely sick siblings allowed me to have a unique perspective," Oyuky said. "I remember seeing my parents cry so much. They were worried about us, but also finances. My mom had to stop working when my little sister was born."
To help out, Oyuky started working as soon as it was legal to do so, typically working two jobs while going to school and continuing with extra-curricular activities such as track and field and Latinx, a club she started in high school for students of color. "We would have weekly meetings, forming a community within the larger community. It was a safe place for people to go."
Oyuky's mission to bridge cultural divides also played a part in her home life, where she worked to help her predominantly Spanish-speaking family communicate with English-speaking doctors. She carried on this role as an information desk volunteer at Fairview Lake Medical Center in Wyoming, MN. "That taught me the importance of being there for a patient," she said, recalling a time when she brought flowers to the room of one patient and had a conversation with her. That patient passed away shortly after that. "That conversation may have been her last," Oyuky said.
While still in high school, she also trained to become an Emergency Medical Technician and Certified Nursing Assistant, working at a nursing home as part of the coursework. At Saint Benedict, she is the vice president of the Pre-PA club, which consists of students interested in becoming physician's assistants. She is taking extra coursework in chemistry and biology on top of her nursing classes.
Oyuky is also active in Saint Benedict's Intercultural LEAD (Leadership, Education and Development) fellowship program, which provides resources and support for first-generation, low-income students.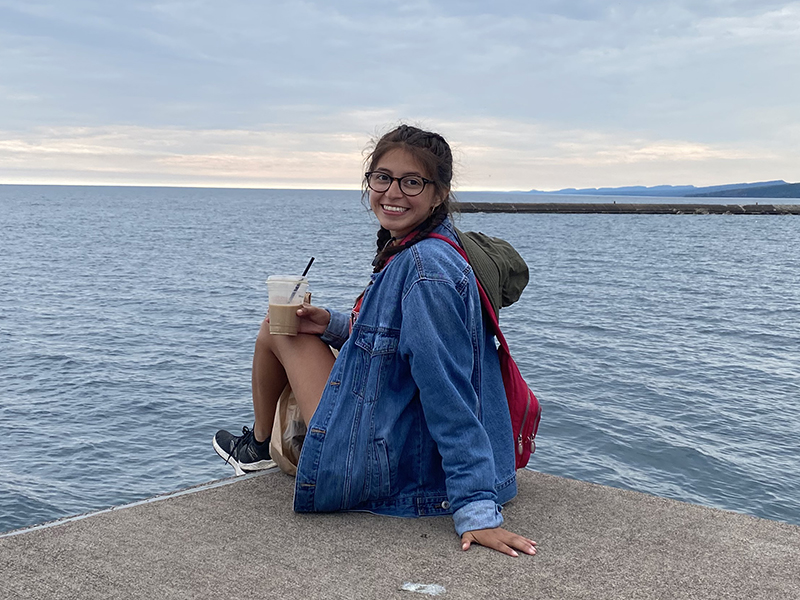 "She is a diligent student who displays a commitment to academic success along with a genuine curiosity for learning. She is also recognized as a leader among her peers," said Malik Stewart, director of the multi-cultural center. "When COVID shut down the campus, Oyuky, unprompted, coordinated rides home for classmates that didn't have transportation."
"I wanted to help my peers, many who are from out of state and didn't have a car," Oyuky said. "At the time, my car was a compact car, and I could only do so much, so I asked Malik how else I could help."
In addition to stepping up to help her classmates, Oyuky also learned some important lessons about herself and her own strengths and challenges during the pandemic.
"I didn't realize I was an extrovert until COVID," she said. "[Being at home] was really hard for me. The first week I cried because I couldn't see anyone. It was challenging going to school online, working, and helping my mom. I learned a lot about myself and came out more resilient. I'm thankful for everything that has happened and am determined to learn from every experience."
Receiving the Scholarship America Dream award is "a massive blessing," Oyuky said. "It is such an opportunity to step back and focus on school. I don't know how to thank Scholarship America, but I'm happy to share my story and hopefully motivate others. I look forward to one day giving back to those who invested in me, like Scholarship America."
She applied several times before winning the scholarship and advises others to continue to advocate for themselves in looking for scholarships. "You are your biggest cheerleader," she said. "At times, it may seem impossible, but don't give up. You will prosper and achieve anything your heart desires. You've got this."