Our Statement on California's Community College Emergency Aid Legislation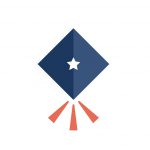 By Scholarship America
Scholarship America applauds California Governor Gavin Newsom for his signature on Assembly Bill 943, which will allow community colleges in the state to use funding from the California Community Colleges Student Equity and Achievement Program to provide emergency student financial assistance.
We also acknowledge Assemblyman David Chiu, author of the bill, for his longstanding leadership on the issue of emergency aid. As a co-sponsor of this effort each year it was introduced, we join current and past co-sponsors: the California Federation of Teachers, the Faculty Association of California, the Student Senate for the California Community Colleges, the Los Angeles Area Chamber of Commerce, and each year, the leadership of Chancellor Eloy Oakley and his staff.
For far too many California community college students, just one car repair or medical expense can deter their dreams of a higher education – making financial supports all the more critical for students to complete their degrees.
"This new legislation will give colleges access to funds that allow them to offer impactful, just-in-time resources," said Scholarship America President & CEO Robert C. Ballard. "Emergency assistance is there to keep community college students on campus, and on the path to transfer or to earn their degree or credential."
"The emergency grant from Pasadena City College not only helped me fix my car, it changed my life," said Andrew Daniel Rocha, an emergency financial assistance recipient now pursuing his Ph.D. in Optical Engineering. "I would not have finished that semester, nor transferred into the best program for Optical Engineering, at the University of Arizona—the place that NASA called to fix the Hubble Space Telescope."
As the nation's largest nonprofit scholarship and educational support organization, our experience has shown us that emergency aid is an effective support for students to persist in their education. Since 2004, Scholarship America has partnered with community colleges nationwide to distribute more than $5 million in emergency aid to over 10,000 community college students. Program data indicates 90% term completion and 88% next-term enrollment for students who received the aid.