Never, Ever Give Up on Your Dreams: Dream Award Scholar Charlie Miller
By Claire Berge Schmidt
As the son of an Air Force veteran, Charlie Miller bounced around the world growing up—a difficult situation for any student, let alone one with a learning disability (LD). "From kindergarten through high school, I changed schools six times across the United States and in disparate countries including Germany, England, Turkey," Charlie recalled. "I enjoyed learning the various languages and cultures. Lamentably, I struggled academically. It was only late in life that I was diagnosed with dyslexia— difficulties with speech, comprehension, letters, symbols— and acalculia, [which] causes people to mix up numbers and symbols in mathematical tasks."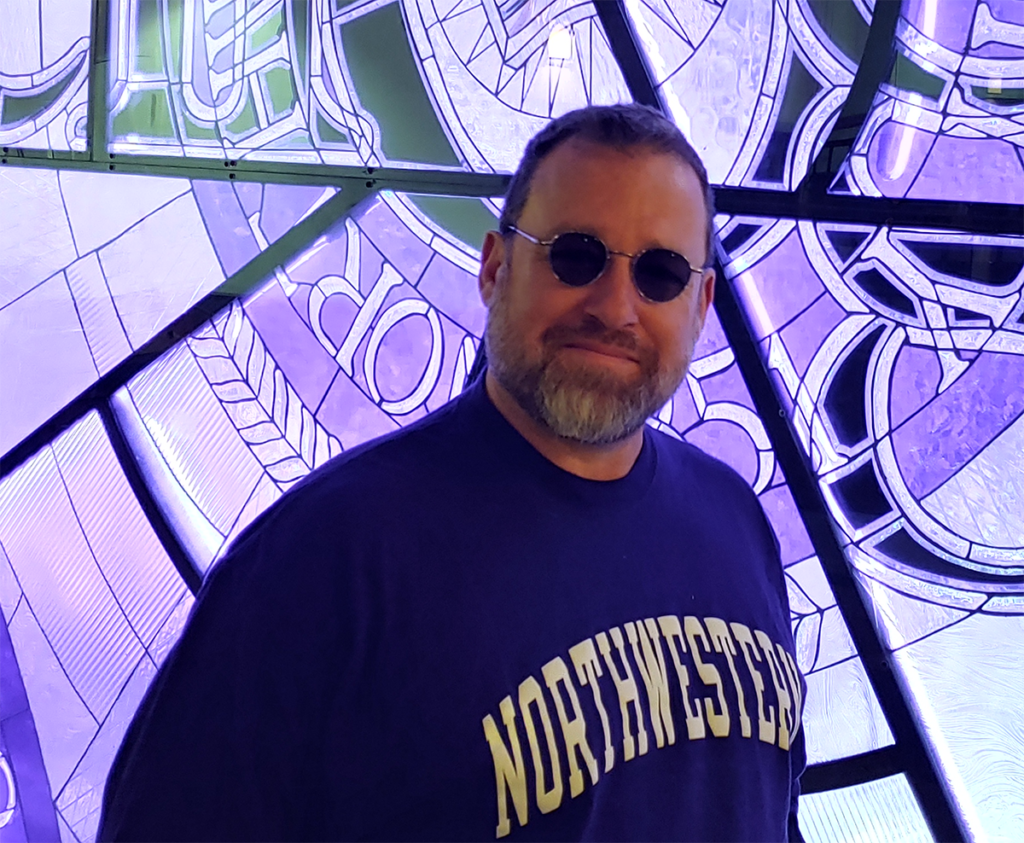 There were scant resources and tools for children with learning disabilities, especially at Department of Defense schools. Students with LD challenges were often mislabeled as being lazy or slow—however, it's clear that Charlie, a Scholarship America Dream Award Scholar, is quite the opposite. Buckle up as we follow his nontraditional path of self-discovery, higher education, and success.
Struggling to Find a Place
After barely scraping by high school overseas, Charlie's father gave him a stark choice: enter the military or head back to the United States and find his way. He opted for the former, but his undiagnosed LD problems persisted, and he received a general discharge in 1985 after struggling to adapt to military life.
Emotionally unstable, he resided with his paternal grandmother. He attended, failed and withdrew from community college and soon lost a menial, subsistence wage job; shortly after that, he was diagnosed with post-traumatic stress and medicated. After becoming addicted to prescription medications and alcohol, he soon ran afoul of the law. "I was traveling from Olney to the VA Hospital in Marion, Illinois, bouncing checks for alcohol, gas, groceries, and even a motorcycle note to feed my addiction," Charlie said. "Soon enough, misdemeanors evolved into felonies, and I was incarcerated. In that darkness and despair, I resigned himself to acquire the needed knowledge and skills and improve myself."
Upon his release, Charlie knew he needed to leave the small town where he'd resided and requested parole in Chicago, absent friends or family; he was initially struggling retried education, meeting some success at the University of Illinois as he honed his learning tools, maintaining a 2.75 GPA. A partner's unplanned pregnancy required employment, so Charlie's academic journey took a long hiatus. Facing difficulties acquiring gainful employment and an absence of opportunities, Charlie founded WYSIWYG, Inc., a small IT business, in 1993, enjoying success until its closure during the great recession (2010).
On the Road
Looking to make a change, Charlie shifted gears (literally) and became a commercial truck driver, transporting stage equipment for various talents. In 2019, after almost a decade on the road, while hauling stage equipment for Brad Paisley's World Tour, he finalized plans to return to college. Inspired by his son—the first college graduate on his side of the tree and a librarian at Chicago Public Library—Charlie was accepted to DePaul University to study computer science.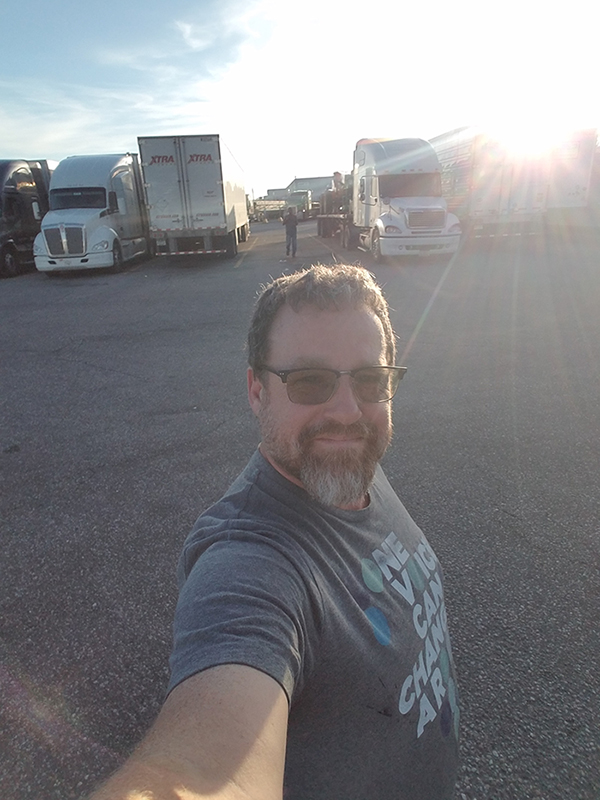 Disastrously, on a final leg to a Sioux City venue, tragedy struck. Parked at a truck stop outside Omaha, Nebraska, a commercial driver's inattention, carelessness, and haste allowed their tractor to crash into Charlie's vehicle as he slept in his sleeper berth, catapulting him into a bulkhead then to the floor. He sustained numerous injuries, including a concussion, traumatic brain and vestibular injuries, and diminished/low vision.
Because of his injuries, Charlie's planned major in computer science was no longer an option; his injuries meant he could no longer do the meticulous work required. His admission was deferred until 2021, or his condition stabilized.
Charlie was disheartened and demoralized—until a congratulatory admissions email two months later from Northwestern University kindled hope. It led to a heart-wrenching admission of his state and limitations, and Charlie credits admissions counselor Megan Talpash with reminding him of a simple statement: never underestimate the value of a Northwestern education!
Though he was accepted to the computer science program, it was suggested that Charlie switch majors. After deliberation, he decided to shift to Organization Behavior. "I petitioned to the Organization Behavior/Business Leadership Program as it aligned closest to my interests in technology, psychology, sociology, and business," he said. Ever the optimist, Charlie believes "all occurrences possess a silver thread. Technology, though important, is a tool to achieve a task. I realized I wanted now to focus on people and how technology can benefit those with limitations.
That Silver Lining and a New Focus
Charlie enrolled at Northwestern University's School of Professional Studies. To deal with his two learning disabilities, he uses AccessibleNU, the school's academic accommodations, counseling and learning department. In addition, he is able to use Illinois Bureau of Blind Services, for diminished/low vision PDF and screen readers, OCR software, large screens 55" and greater and projectors, JAWS and Fusion tools; and Lighthouse and Second Sense for mobility and life skills.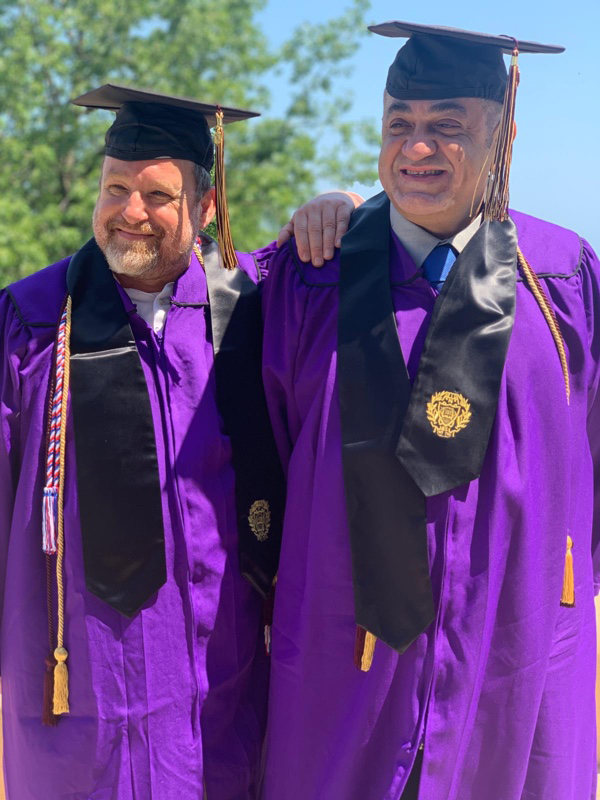 Tasks requiring minutes before the incident escalated to hours or even days, but Charlie persisted, earning his undergraduate degree Cum Laude with a 3.85 GPA! Charlie credits the Dream Award for helping to finance his undergraduate studies at Northwestern, where he steadily gained traction on his new dream.
"The Dream Award has impacted my life immensely," he said. "When searching online, I found several scholarship opportunities but was enamored of the Scholarship America Dream Award program because they wanted to know more substantive things about me as an individual and the challenges I surmounted to get to where I was. I wouldn't have made it this far without the scholarship … I want to thank all the people who vested themselves in my aspirations."
Taking the Next Steps
As he pursued his bachelor's degree, Charlie also worked to clear his record and pave the way to a future career. In 2018, he was able to get his prison record expunged. Because there are still barriers to professional licensure, he submitted a petition to the governor of Illinois seeking an executive pardon so he can achieve his career dream and full potential.
Today, he is continuing his studies in the graduate program in Global Health at Northwestern University, considering ways to apply his organizational studies and IT backgrounds to an area with a vital worldwide need. And he is also celebrating the progress that got him to where he is today.
"It took some very adverse life situations to realize I needed to change, seek help and learn new tools and methods I should have obtained in my youth to deal with my disabilities," Charlie said. "I am mindful of the young man I once was. Even if I could go back and change things, I don't think I would. It all had to happen for me to get where I am now. I encourage others to embrace change, don't give up on your dreams, and advocate for yourself and those who are struggling."