Meet Yessenia Cantero Hernandez: 2017 Dream Award Recipient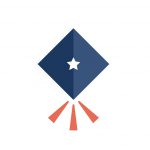 By Scholarship America
Update, February 2021
Four years after becoming a Dream Award Scholar, Yessenia is continuing to follow her dream of giving back through nursing. She recently reached out to let us know she's working at Cincinnati Children's Medical Hospital as a Pediatric Cardiac Intensive Care Unit Nurse—truly impactful work, especially now. Read her original story below!
---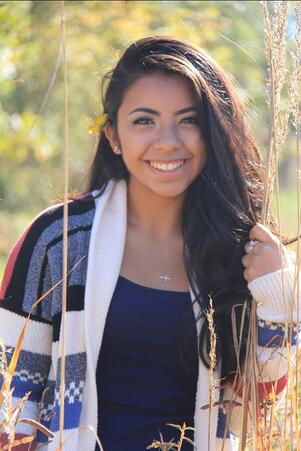 Growing up as a minority in small town, Yessenia Cantero Hernandez's reputation preceded her—mostly for having a name that most people in her community had difficulty saying. The typical greeting was, "Oh, you're Yessenia. You're the name we can't pronounce."
Born in Mexico City, Yessenia and her family moved to the United States when she was 7. They moved in with family in Chicago before placing roots in rural Kentucky. With few resources or familial connections, Yessenia and her family relied heavily on the community to help them get established. Members from their local church would come by their apartment on Sundays to play with Yessenia and her sisters and have Bible lessons.
When her family went through hard times, they could count on someone from the community to provide for basic needs. Once, Yessenia really needed glasses because she was struggling to see the board in class, and someone just stopped by their house one day and offered to take her to an eye exam. The community rallied behind Yessenia and became, as she would say, family.
Despite standing out in a crowd, Yessenia grew to love her little community. Her best friend grew up just around the corner and was only a five-second walk away. She studied for the ACT at the home of a woman who donated her time and expertise to helping the students in her town go to college.
"You definitely can create bigger bonds with people than if you live in a bigger city," Yessenia said about the charm of growing up in her hometown.
Yessenia was unaware of her undocumented status until it came time to apply to colleges. Her application was denied at a few schools because she wasn't eligible for scholarships or financial aid. It was hard news to handle for the aspiring nursing student who made her education a priority in order to help build a better future for her family. She always knew that finances were going to be an issue, but this felt like an additional barrier.
Her educational future looked bleak, until a family friend encouraged her to talk to the financial advisors at Northern Kentucky University. Thanks to that connection and the implementation of the DACA program, Yessenia managed to secure a partial scholarship. She also landed a job as an RA in the second semester of her freshman year to cover her room and board. The financial assistance helped, but Yessenia still had to put in a lot of hours working numerous other jobs and filling out financial paperwork to cover the rest of her expenses.
Fortunately for Yessenia, she met Luis Loza, a 2014 Dream Award recipient, her first few weeks on campus. Luis encouraged her to apply to Scholarship America's Dream Award.
Months later, Yessenia found out she received the scholarship while she was manning the front desk of her resident hall. Her scream of excitement caused her to fall off her chair, and prompted another RA to check to makesure  Yessenia was ok.
"You [Scholarship America] gave me just the right amount to cover for everything and this means that I get to be a normal student for just once in my life," Yessenia explained.
Yessenia is currently a sophomore at Northern Kentucky University, where she is studying nursing. She hopes to use her education to teach minorities how to identify warning signs for diseases like diabetes, so they can get the medical help they need before it's too late. She also wants to be able to communicate complicated medical terms in a language that Hispanics understand, especially in small towns where access to quality medical translators is scarce. Thanks to her persistence—and some help from Scholarship America's Dream Award—Yessenia will someday be able to give back to a town like the one where she grew up.