Meet Shun Lin: 2017 Dream Award Recipient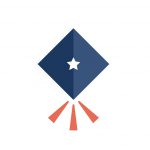 By Scholarship America
We are thrilled to have such a diverse and interesting class of Dream Award recipients! This is the first in a series that will highlight each of our ten students. Throughout the next few months we will be posting more stories on a bi-weekly basis featuring stories from these amazing individuals.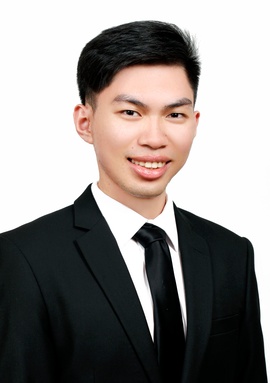 Growing up in Taiwain, Shun Lin's parents wanted him and his brother to receive the best educations possible. They thought their sons would get better educations in the United States. However, they felt their own limited knowledge of English would hinder their job prospects as school teachers and ability to provide for their children. So Shun Lin's parents applied for green cards for their sons, and at the age of 12, Shun and his younger brother moved from Taiwan to California to live with his grandparents.
Transitioning to America was difficult for the young Shun, who at the time knew very little English. In addition to his move to a new country, he was simultaneously taking up the mantle of caregiving for his grandparents. The first few years, it was hard to make friends because of the language barrier and his additional responsibilities.
His English classes in Taiwan focused mostly on rote memorization of words and definitions, which did not prepare Shun to enter an American classroom that required more critical thinking and a higher language proficiency. With flashcards in hand, Shun spent his free time building up his vocabulary and listening to English podcasts. In the evenings, he would practice speaking with his grandmother, who learned alongside her grandsons and was known for getting the dictionary off the shelf and teaching the boys a new word each day.
By the time Shun entered high school he was proficient in English and had a group of friends, many of whom he continues to keep in contact with. His grandmother supported him every step of the way until his senior year, when he spent much of his time by her side in the ICU because of complications after surgery. Once again, Shun was juggling school work, college applications, scholarship research, and his grandmother's failing health.
"It taught me how to handle life even when it gets difficult," Shun explained.
Just two weeks before he received the Dream Award, Shun's grandmother passed away — the first death he had experienced in his family. The notification of the scholarship landed in his inbox in the midst of funeral plans and finals week preparation.
"Receiving the Dream Award was like a ray of sunlight in the dark clouds," Shun said. The scholarship news was just the encouragement boost he needed to continue to pursue his studies. Shun misses his grandmother, but he tries to find the best outcomes from the worst situations, and says that her death has brought his family closer together. He also notes that her death reminded him to take some time for himself and live in the present moment.
Shun's experience with his grandmother piqued an interest in healthcare. As he interacted with the nurses and doctors taking care of her, he gained a deep respect for the healthcare profession and decided he wanted to somehow combine his interests and expertise with work in the field.
Thanks to Scholarship America's Dream Award, Shun will enter his junior year of college this fall at UC Berkeley, where he is studying electroengineering and computer science. One day Shun hopes to go into the biomedical field to work on and design medical devices.