Meet Arial Martinez: 2017 Dream Award Recipient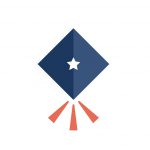 By Scholarship America
We are thrilled to have such a diverse and interesting class of Dream Award recipients! Arial's story continues our series on each of the ten 2017 students. Throughout the next few months we will be posting more stories on a bi-weekly basis featuring these amazing individuals. Check out previous student stories by visiting our Success By Degrees blog.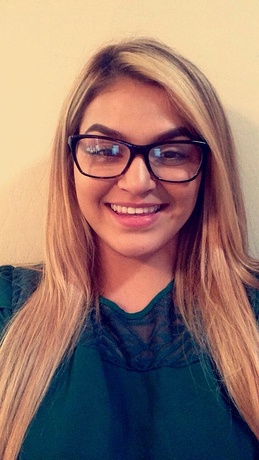 Growing up in a rough area in Phoenix, Arizona, Arial Martinez found her escape from the neighborhood's drugs and violence in school. She was an insatiable learner and earned straight As all throughout school—while maintaining an active role in the community and working long hours at a local pizzeria to help her mother pay the bills. Often times she would find herself getting home at midnight still having school work to do before the morning.
Her mother was a single parent caring for 6 girls, and she worked 3 jobs just to meet their needs. Moved by her mother's sacrifices, Arial gave back to her school community in abundance. As a sophomore, Arial became a member of her National Honor Society chapter and spearheaded many volunteer initiatives. Inspired by a friend who was cured of cancer, Arial organized a school-wide fundraiser to raise money for an organization called Pennies for Patients, benefiting The Leukemia & Lymphoma Society. When her friends were being bullied at school, Arial coordinated an anti-bullying campaign because she hated the idea of school not being a place where people felt safe.
Even as Arial looks ahead to her future career, her life pursuits are often shaped and inspired by those around her. The budding business major hopes to one day own her own business with her mom. The two plan to open up a décor business helping design centerpieces and other decorative items for parties and large gatherings.
"I remember my mom coming home with a new decoration for the house," Arial said, "and how excited and proud she was to create a beautiful space in her home."
The fond memories of decorating the house with her mom and gaining an eye for interior design moved Arial to achieve her dream and encourage her mother to pursue her own education and acquire her GED. Financial setbacks almost put that dream on hold, as a family crisis made it hard to balance college expenses with family expenses. Arial anticipated taking few semesters off to save up to continue her education later.
One fateful evening she received good news in her inbox.
"The email read 'congratulations.' My face lit up and I was crying because I was so happy," Arial said.
Thanks to Scholarship America's Dream Award, Arial will be able to focus on her school work without worrying about paying the bills on time, and will be able to finish her associate's degree at South Mountain Community College. She plans to transfer to Arizona State University to earn her bachelor's degree in Business Management.