Knocked On Course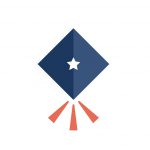 By Scholarship America
Editor's Note: Amanda (Condon) Shavers was a 2016 Scholarship America Dream Award Scholar, and a 2018 graduate of Arkansas Tech. She shared her journey with us after graduation – and now, she checks in with an update on how she's finding purpose in work and life, five years after earning the Dream Award.
Guest Post by Amanda Shavers
Merely 1,018,080 minutes ago, I graduated at the top of my class in Emergency Management — and walked off that stage feeling perplexed.
No matter how hard I tried to listen to the graduation speech, my mind raced endlessly in all directions. I envisioned that moment many times along the climb, and it did not include any negativity, doubt, or sense of solitude. As many graduates expressed their joy and laughter among friends and faculty, I wondered if I might be the only one in that room feeling a little sad that the journey was over.
As I had worked toward graduation, my story had become a common thread in student blogs and among leaders in higher education. Climbing the mountain of academia as a poverty-stricken, single-parent, first-generation grad, and nontraditional student in higher education was quite a milestone! My narrative spoke to the ability to pursue debt-free education through awards like the Dream Award, and I became a scholarship coach to help others along the same path.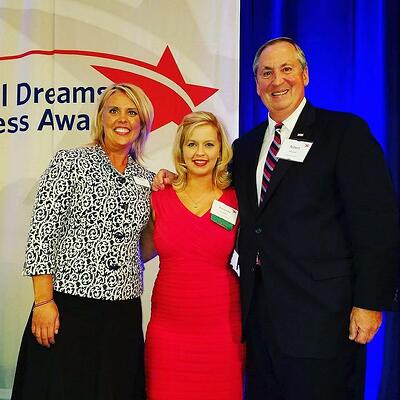 I found fulfillment in teaching others how to achieve their greatness by making a solid plan, strategizing their resources, and following through with their dreams. On a day I'll never forget, I delivered a passionate speech to an audience of over 500 students attending the Phi Theta Kappa annual convention – even though I'd found out just minutes earlier that I'd lost out on a prestigious Harry S Truman Scholarship for graduate study in the finalist round.
I didn't understand it at the time, but this moment would shape my future, forever. I thought I had all the next steps mapped out with precision – but now, I wasn't sure what was next.
Bill Gates said it best: "Success is a lousy teacher. It seduces smart people into thinking they can't lose."
Does this quote resonate with you? We all live in a society that says we should have our entire life mapped out by 30. Why do we feel like failures when our experiences teach us, shape us, and prepare us for an entirely different path?
There is security in knowing your way, but there is serendipity in the uncharted quest.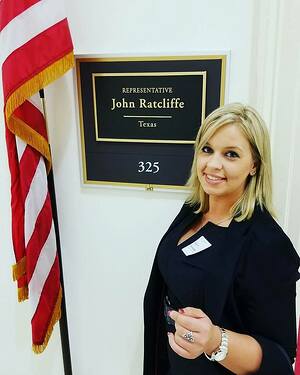 My first job after graduation was working in management for a local blood bank. The money was right, the mission was noble, but something was missing, something that shook me to the core. After a few months of being married to a mobile device and struggling with conflicts over my ethical leadership, my resignation indicated my need for purpose. I hadn't figured out exactly what was next, but identifying what I did not want in my life plan became crystal clear.
More than six months went by before I began volunteering for a local pregnancy center that served me when I was a young mother with limited resources. I shifted from volunteer to staff member, becoming a peer crisis counselor before being promoted to Educational Coordinator, where I teach women of all ages in my community. Talk about coming full circle! The experience at the center has helped me discover my passion for nonprofit leadership. My life plan is to work within my community teaching, developing, and inspiring people to reach their full potential. My love for helping vulnerable populations is unmatched.
My next stop along this journey is graduate school. I began the Master of Science in Nonprofit Management at Louisiana State University in January. My tenacious desire to work in nonprofit management will allow me to become a changing agent for my community. This noble objective is my calling. My central focus is to make an impact on the world around me. Despite the rapidly changing world we live in today, there will always be a need for honorable social servants to help solve the world's most challenging societal problems. There is no limit to what I may achieve on this journey.
None of this would be possible without the contribution that Scholarship America made to my educational pursuit. The Dream Award changed my life and continues to help others, even when their dreams evolve. Thank you, Scholarship America, and all the generous donors who make these dreams possible through higher education support. You truly make a difference in the world.