"Just Another Hurdle": Dream Award Scholar Logan Bradley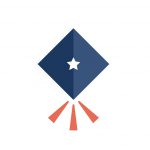 By Pam Carlson
School was always a struggle for Scholarship America Dream Award Scholar Logan Bradley, who was diagnosed with autism spectrum disorder, anxiety and depression when he was a preschooler.
"My school experience was hard. In grade school, I managed in a small setting with one-to-one help from special education staff. Middle school was so stressful that I missed a lot of school," Logan said. "In high school I started with home instruction and gradually worked my way back to staying the entire school day."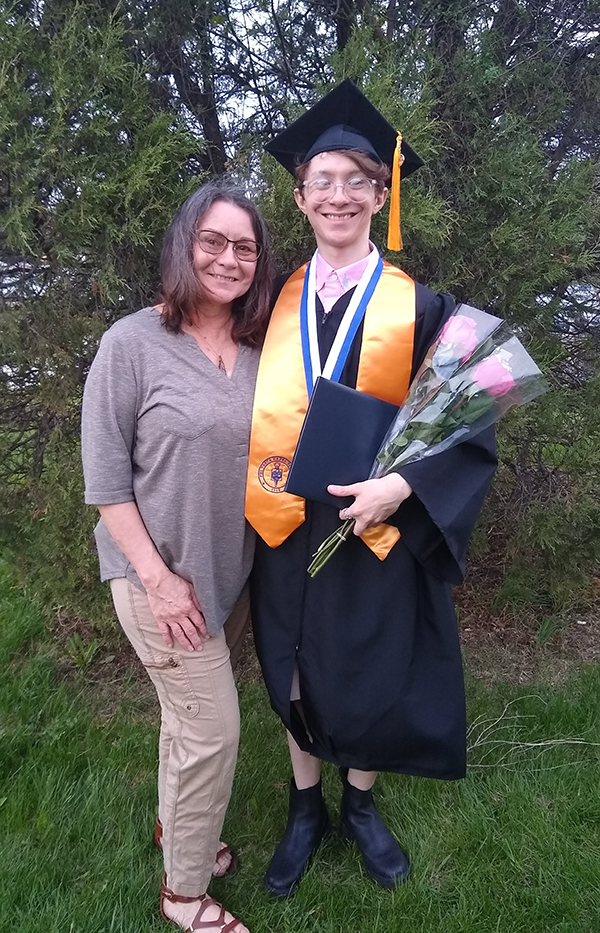 "My mom was a great support," Logan said. He also got a lot of support from Carrie Wolfson, a therapist who began working with him when he was in elementary school.
"Logan's educational path has been filled with obstacles," Carrie wrote when recommending Logan for Scholarship America's Dream Award. "He has worked incredibly hard. I see all he has accomplished as an incredible feat of perseverance and a belief in himself and his future, and can only marvel at what he is bound to accomplish."
Logan's accomplishments are already impressive. After graduating Summa Cum Laude from Apple Valley High School in Minnesota in 2020, he enrolled in Inver Hills Community College, and graduated with an Associate of Arts degree in 2022 with a 4.0 grade point average and a place on the Dean's list.
While at Inver Hills, he joined the Alpha Omicron Beta chapter of Phi Theta Kappa, an international college honor society, becoming president of the college's chapter. He also tutored other students in statistics, Algebra 2, and English and provided technical help. Math and sciences are "my natural skill set," Logan said.
At the same time, Logan was working on his communications skills. "I had a hard time advocating for myself. It was hard to say what I thought. My efforts would turn into grunting. It was a big problem, but now I am able to speak more easily."
As part of his ongoing therapy, he started playing Dungeons & Dragons and writing fantasy fiction. He created a character named M whose adventures often are part of the Dungeons & Dragons stories. Now he is the Dungeon Master, or leader, of his Dungeons & Dragons team. Role playing characters has been really helpful in overcoming his communications issues, Logan said.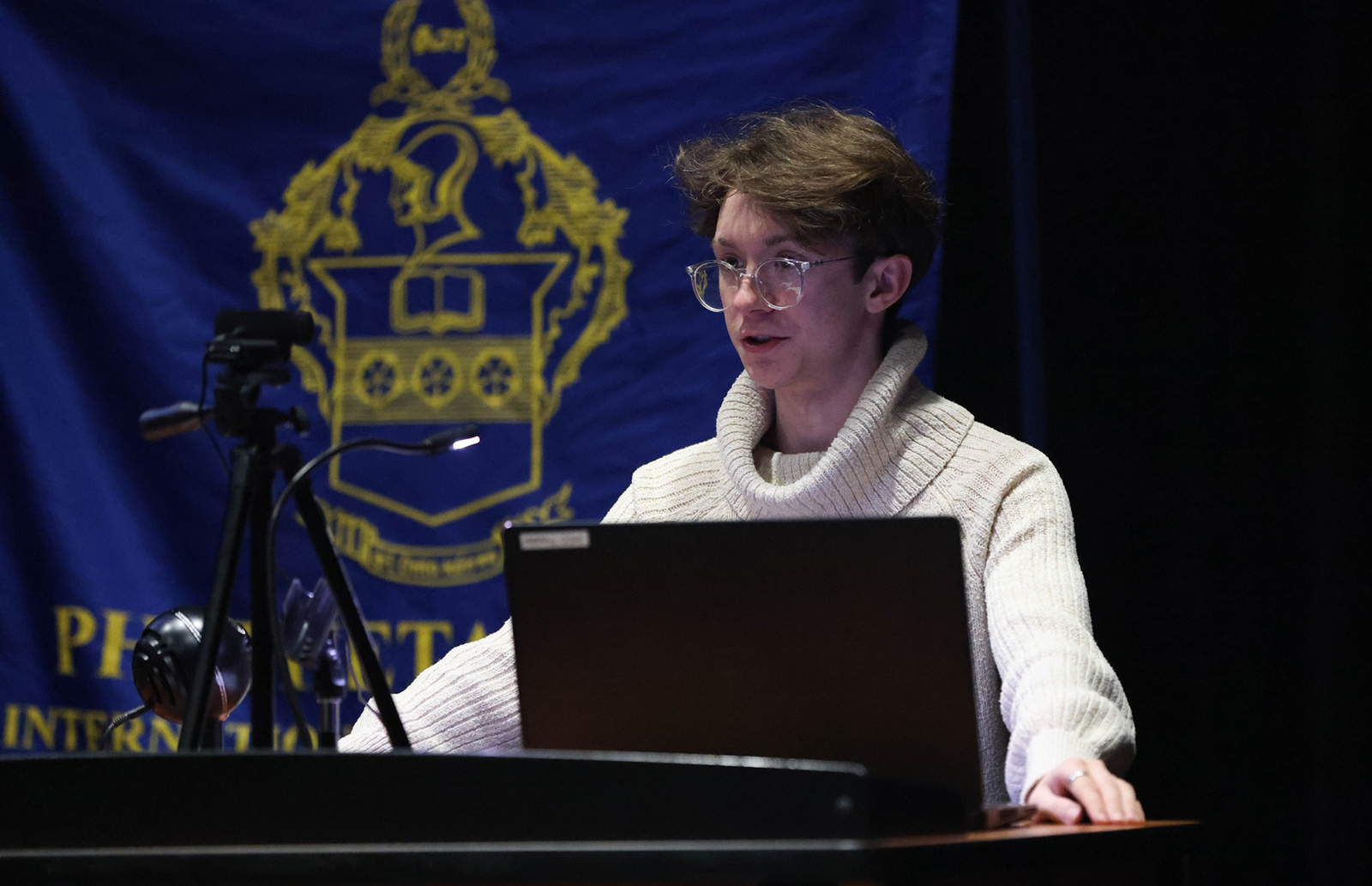 Individuals on the autism spectrum succeed in college at a much lower rate than their peers. "It is rare," Logan said. "My psychology professor told me that everyone has a ball of clay – their potential. Everyone has a different amount of clay, but it's what you make out of that clay that matters. If you don't do anything with it, you're wasting your potential."
Logan is now a junior at Augsburg University in Minneapolis, pursuing a bachelor's degree in psychology.
"I hope to become an autism therapist," he said. "I enjoy helping people. I joke I'm going to steal my therapist's job!
Finances for college have always been an obstacle for Logan to overcome. "My family cannot financially assist me," he said. "My mother is disabled and unemployed and my father's work with ride share services ended with COVID. A few months ago, my father began driving again, but he is unable to assist me financially. [The Dream Award] is a lot of help."
And Logan continues to value the support he has gotten from his family, who have challenged and encouraged him throughout his academic career. "One of the big reasons I've gotten this far is because of my mom," he said. "Having people to support you and push you forward makes a difference, but at the same time you have to have motivation to achieve your dreams."