How You Can Find Grants for College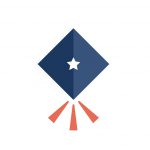 By Scholarship America
Updated January 2021
Here at Scholarship America, we're committed to college success. That's why, in addition to scholarships, we advise parents and students to investigate grants to help pay for college, too. Knowing about and applying for both sources of aid increases your chances of staying in college and receiving that hard-earned diploma.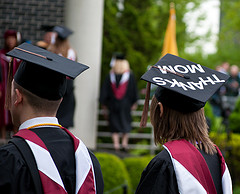 Like scholarships, grants are gift money. They're the best kind of college aid since they don't need to be repaid. And, like scholarships, grant money can be renewable based on meeting certain eligibility requirements, such as family income level. Although it's not always the case, grants tend to be need-based – based on your family's financial situation – and available to U.S. residents only.
Like almost all financial aid, searching for grants starts by filling out the Free Application for Federal Student Aid (FAFSA). The FAFSA is used to calculate your family's Expected Family Contribution (EFC), and completing it is especially important for grants, since the EFC directly impacts how a college's financial aid office determines your family's need for grant aid.
Once the FAFSA's complete, you will automatically be considered for federal grants. The Pell Grant is the largest federal need-based grant program, and it's typically awarded to undergraduate students who haven't earned a degree yet. Currently, the maximum award is $6,495 (for the 2021-22 academic year).
Another need-based grant to be on the lookout for is the Federal Supplemental Educational Opportunity Grant (FSEOG), which is given to undergrads with "exceptional financial need." Unlike the Pell Grant, which is awarded to every eligible student, the FSEOG is given to a certain number of students based on how much money a participating college receives from the government. Since the money is given to schools in one lump sum, it's important to apply for financial aid as soon as possible: Once all of the money is distributed, that's all that's available for the academic year. While the award is less than the Pell Grant (awards range from $100 to $4,000 per year), it's still worth investigating – every dollar helps!
Another vital resource to research is your state's higher education agency. Often, the agency will award state-specific grants, especially if your student studies in-state. Take a look at Wisconsin's Higher Educational Aid Board, for example – you'll see both grant and scholarship programs available for Wisconsin residents.
College websites will list grant programs, too. Texas A&M University's financial aid website is one good example that provides an overview of available federal and state grants along with college-specific opportunities. Asking your financial aid office about grants ensures that they've covered their public funding bases – and you may even discover campus grants in the process.
Once national, state and school searches are complete, look into private foundations and organizations. These will likely target regional or community students. For instance, the Blandin Foundation in Grand Rapids, Minn., awards $1,000 to $5,000 education grants to county students to study anywhere in the U.S.
Finally, if you're nearing graduation and planning to pursue postgraduate study, grants will be a big part of your life. Postgrad grants and may be used for a range of projects, from scientific research to community service, that go beyond regular schoolwork. The prestigious Fulbright U.S. Student Program is example of a study grant. Recent grads, master's or doctoral students, or young professionals outline a study or research project they intend to accomplish while overseas in a host country.
In a higher education world rampant with student loan debt, scholarships are vital. And seeking out other gift-based ways to pay for college, like government, institution or private grants, could change your educational future for the better!
photo credit: ajagendorf25 via photopin cc