How Homelessness and Hunger Stand In The Way Of A College Degree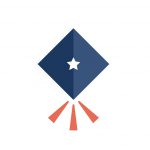 By Scholarship America
At a news conference last month, Los Angeles Trade Technical College student Myriah Smiley broke down in tears. A 19-year-old who grew up in foster care, she had made it to college. She had a goal in mind, and a dream of a better life.
And that morning, she hadn't eaten.
As the Los Angeles Times reported:
Smiley … said her food stamps had been cut off when she received a welfare check. The money was not enough to cover books, meals, hygiene and other expenses, she said.
"All the time," she said when describing how often she goes hungry. Smiley said she was couch-surfing [while] studying small-business entrepreneurship — with a goal of opening her own bakery. "I cry at night and hope for better days."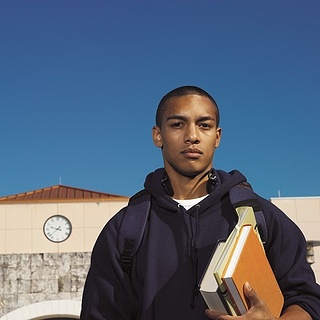 Across the country, stories like Myriah's are becoming increasingly common. While it's difficult to come up with a single accurate number, recent studies indicate homelessness and food insecurity are a considerable and growing problem on college campuses. A California State University study estimated that eight to 12 percent of the system's students were homeless last year; the Wisconsin Hope Lab's Hungry and Homeless in College report surveyed 70 community colleges across the nation and found that 14 percent of students fell into that group.
What's more, that study found nearly half of respondents were "housing insecure"—struggling to pay rent or utilities, or forced to move often. And only a third of respondents reported they had never faced any food insecurity, defined as having "limited or uncertain availability of nutritionally adequate and safe foods, or the ability to acquire such foods in a socially acceptable manner."
The doors of higher education have never been open to more people. But it is also increasingly clear that many of those people are struggling with basic needs even as they work to change their lives with a degree or certificate.
So what can be done to help?
Recognizing The New Reality
To understand housing and food insecurity as a real issue, it's first important to dispense with the popular image of "the college student" as most people envision it.
In an Atlantic article last year, Lumina Foundation President & CEO Jamie Merisotis highlighted an eye-opening statistic:
[Merisotis] frequently poses this question: "What percentage of students in American higher education today graduated from high school and enrolled in college within a year to attend a four year institution and live on campus?"
Most people guess "between forty and sixty percent," he said, whereas "the correct answer is five percent."
That's right. Just five college students in 100 fit the "traditional" profile: graduating from high school in spring, heading to a four-year university that fall and moving into a dorm with their fellow freshmen.
For the other 95 percent, the reality is different—often much different. The average age of college students has increased steadily over the last decade; as of 2016 there were 12 million college students ages 18-24, and more than 8 million ages 25 and older. With college costs growing, more and more students are taking time off, balancing school and work or returning to school later in life. And with a proportional increase in room, board and fees, even those students who aren't sweating tuition still face difficult choices between devoting time to school and earning enough for a roof and a meal.
Expanding Access to Support Structures
To compound the problem, those precarious housing and food situations often leave students without the free time or energy to look for help. After a full-time work week and a full credit load of classes, fueled by little sleep and a fast-food diet, the already complex realms of financial aid and student advising can seem inaccessible and overwhelming. If they do manage to seek help, many are shut out from financial aid due to bad credit or lack of a co-signer—making their attempts to break out of poverty via education that much more difficult.
In order to assist homeless and hungry students, it's vital for campus, state and national programs to work on meeting them where they are, and provide aid when they need it most. Programs like Single Stop, which currently operates at seven community colleges, offer one example of how this might work. Using a combination of online tools, organizational partnerships and in-person resources ranging from free meals to tax assistance, Single Stop provides "wrap-around" support tailored to the needs of each student.
Studies have shown Single Stop support improves student persistence. The story of Bunker Hill (MA) Community College student Michael Curran is a profound example: simply having access to meals meant he could reduce his work hours—and getting financial advice helped him manage his funds better as well.
Single Stop isn't the only model that provides these kind of wrap-around services. Many campuses have their own independent offices, and the National Association for the Education of Homeless Children and Youth (NAEHCY) also provides a thorough toolkit for educators and service providers. Whatever the platform, though, the idea remains the same: getting time- and money-crunched students the right support at the right time.
What's Next?
As the impact of hunger and homelessness on college persistence becomes more clear, both the public and private sector are beginning to explore ways to help. More and more companies are providing tuition assistance for their workers pursuing higher education. Emergency aid programs like Scholarship America's Dreamkeepers seek to use small grants to alleviate unexpected financial crises; students like Andrew and Kiara used these grants to keep their heads above water and stay in school.
"If it wasn't for my Dreamkeepers emergency grant and the staff at @PCCLancer, I would not have finished that semester." #AB1468 #JustInTime pic.twitter.com/X4sVnpgCE5

— Scholarship America (@ScholAmerica)
June 30, 2017
Encouraged by the model's success at community colleges, a number of four-year schools are adopting similar plans—and the California legislature is working on a bill to fund emergency grants for students throughout the state's community college system.
The Wisconsin Hope Lab's #RealCollege initiative is also at the forefront of at new solutions, convening the first ever conference on college student hunger and homelessness last year.
Founding director Sara Goldrick-Rab argues persuasively that feeding and housing students is an integral part of any effort to increase graduation rates. The #RealCollege conference may prove to be a watershed moment in our efforts to understand the scope of the problem and the need for practical solutions.
The issue of homelessness and hunger on campus is still one we don't fully understand. Thorough data is hard to come by, and student populations are constantly in flux. What we do know, though, is that it's a direct contributor to students dropping out—and innovative solutions are a must.