Helping Others Find a Voice: Dream Award Scholar Kimberley Rendon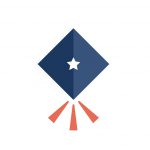 By Scholarship America
As a first-generation college student, 2020 Dream Award Scholar Kimberley Rendon is proud of her accomplishments – and looking forward to an impactful future. Raised in San Antonio, Texas, by two Mexican-American parents, Kimberley learned to cherish her culture and to value the enrichment of its customs and traditions. Now, as a student and aspiring speech pathologist, she's working to ensure a better future for all of her communities.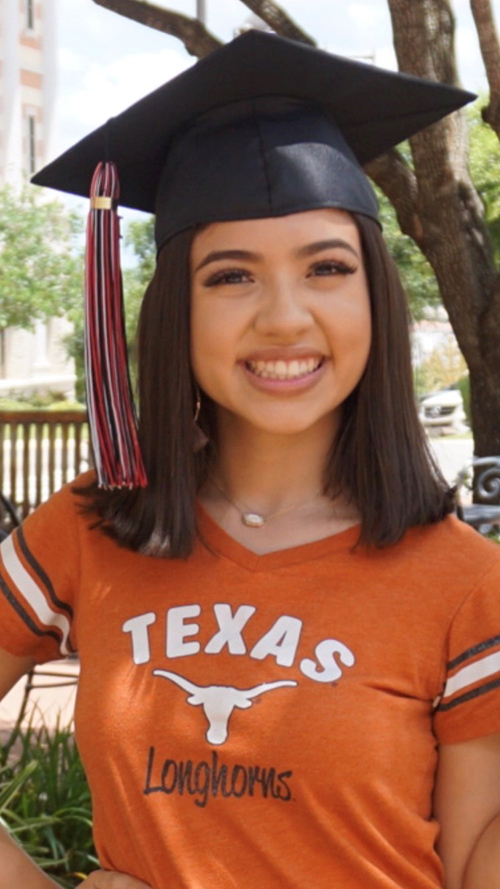 "As a bicultural person in America I feel deeply connected to other minorities, especially those who identify as Hispanic," she said. "[S]ocietal treatment as a second-class citizen has led me to strive for a career to better minority communities."
In Kimberley's case, that means pursuing a degree in Communication Science Disorders to become a speech pathologist. It's a deeply personal career path, spurred by her father's untimely passing from Amyotrophic Lateral Sclerosis (ALS).
When she was just 12, Kimberley witnessed her father lose all motor and verbal ability, leaving him paralyzed and in a severe state with a tracheal tube surgically placed in his throat to eat. "My peripheral vision was overtaken by the sight of my father aided by a respiratory machine to survive a night of sleep," she recalled. Unable to speak or use sign language to communicate with her father, she lost a part of him much sooner than expected.
His illness also left the family struggling to make ends meet. Kimberley's mother battles with lupus and rheumatoid arthritis, and her father's career as a maintenance manager had been their predominant source of income. While Kimberley was in middle school, he was forced to file for unemployment, leaving the family with no incoming financial stability or disability benefits.
Despite these hardships, she continued to work hard in high school, maintaining an A average and at the top of her class (as her father always motivated her to do). She entered the University of Texas but, two months into her freshman year, her father passed away.
"While grieving the painful loss of my father, my family was struggling with no income to keep us afloat," Kimberley said. "Through the kindness and generosity of family members, they helped us financially for the remainder of the year."
Inspired to Give Back
As she continued her education, Kimberley also realized how many families dealing with ALS didn't have that kind of support to rely on. To help them as her extended family had helped her, Kimberley and her family created a nonprofit: Raise 4 Rolando, which financially assists families affected by ALS, in honor of Kimberley's father. "I would organize local charity events, [and] that money would be donated directly to families for medical supplies, bills, or other expenses."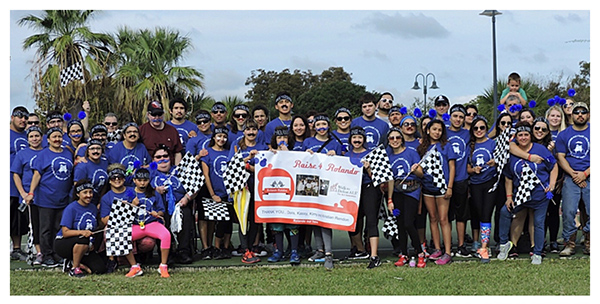 Raise 4 Rolando's events are currently on hold due to COVID-19 restrictions, but Kimberley has big goals for expanding the nonprofit and incorporating her future career. "As an aspiring speech pathologist, my goal with Raise 4 Rolando is to provide affordable speech and swallowing therapy administered by speech pathologists for individuals with ALS."
Inspired by her own experience, Kimberley's long-term goal is to conduct research on speech therapy methods that will improve communication in the ALS community. "I want to contribute milestones to populations that are often untreated, because of the lack of knowledge and resources," she said. "I believe every individual deserves the right to quality healthcare, [and] I aim to create a nonprofit to make these services financially accessible to underprivileged communities as speech; language and hearing are dire to our health."
The Dream Award: More Than a Check
Receiving the Scholarship America Dream Award brings immense financial relief, especially as Kimberley plans to pursue a master's degree in communication science following her bachelor's degree. With so many things left uncertain yet because of the pandemic, knowing she has the support of the award brings comfort on many levels.
"I am extremely fortunate to have a network of people for future professional opportunities. Having a community of ambitious and hard-working people is so inspiring and I feel so fortunate to be part of the Dream Award family."
Now that she's part of that family, Kimberley is working to spread the word that scholarships like the Dream Award are truly for anyone. "I would advise students to reject the narrative and limitations placed on them. People of any minority status — low financial standing, racial background, familial education or citizenship status — have been placed in a box," she said. "Programs like the Dream Award were built to help and support the dreams and ambitions of students like myself. You are not alone, but you are the driving force to your own success.
"I would like to thank [Scholarship America] and the Dream Award for changing the lives of so many students who thought they could not attend college and pursue their dreams due to financial roadblocks, she concluded. "I am so grateful to all the people I have been in contact with and the community I have been welcomed to."