Fostering Success: Dream Award Scholar Rosalina Burton
By Claire Berge Schmidt
Despite a difficult upbringing in California's foster care system, and the challenges of navigating college as a first-generation student, Rosalina Burton has an optimistic outlook for her future. She's in her senior year at the University of California, Davis, where she is completing her bachelor's degree in human development and working on plans to continue her education—all with the goal of helping young people facing similar obstacles. And we're proud to be supporting her as part of the 2020 class of Dream Award Scholars.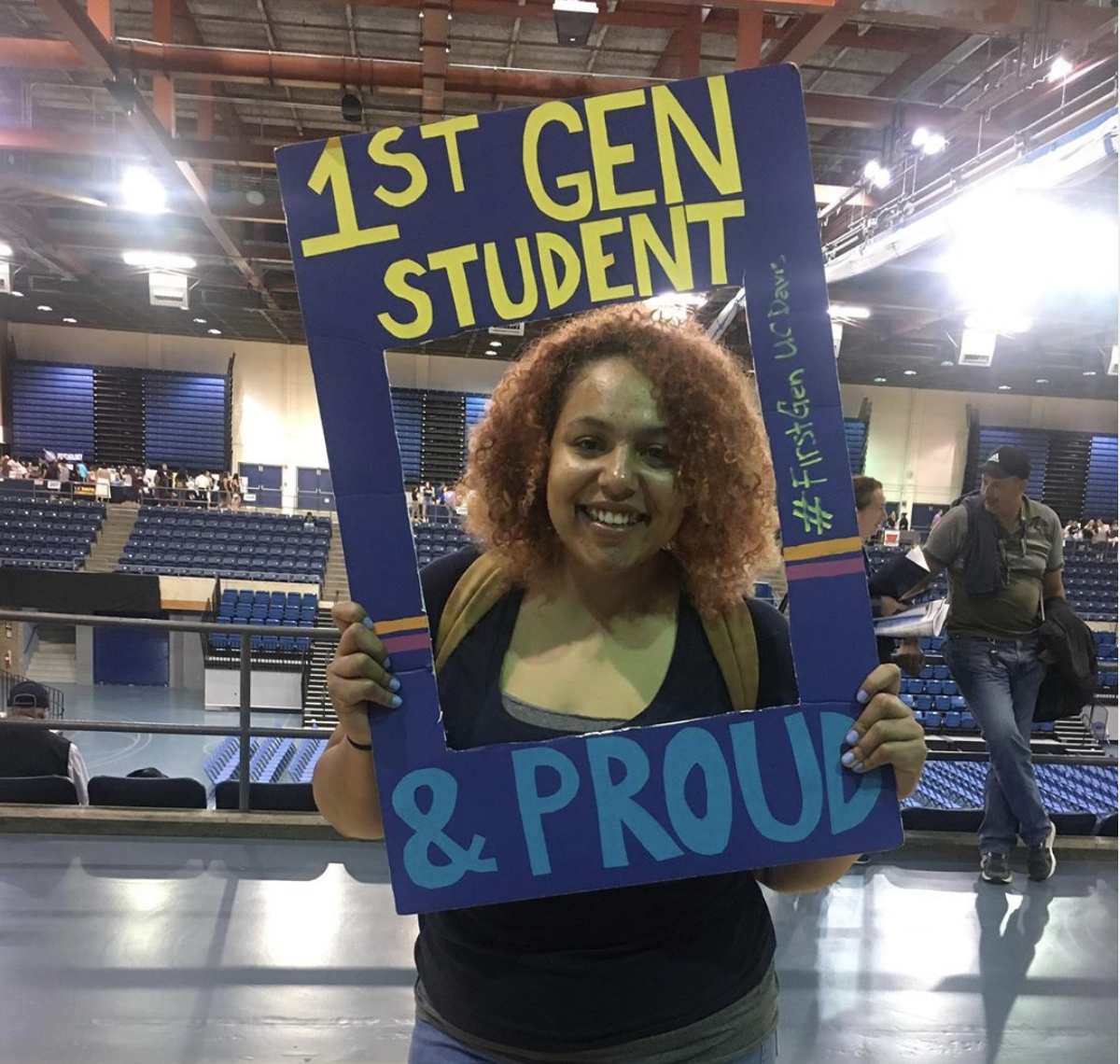 "Having the support of the Scholarship America Dream Award changes everything," she says. "It is peace of mind that I cannot only afford my last year of college but that I will not have to worry about loans afterward. I can focus on excelling in my courses, meeting my scholarship commitments, gaining research experience, and creating a compelling application for graduate school.
"The scholarship also assures that despite all that is going on in the world, I will not have to deal with the same uncertainty as so many right now. It is a lifeline and I feel so blessed."
Rosalina didn't always feel that way. As a child, she faced constant uncertainty and instability. Her parents, neither of whom had finished high school, dealt with drug addiction, domestic violence and poverty, and Rosalina entered foster care for the first time when she was only three years old. By the time she aged out of foster care at 19, she had gone through 15 school changes and 23 different homes—an experience that affected her education and self-esteem.
"It was a struggle to graduate from high school. I bounced around so much in foster care that it was hard to stay focused and accomplish any goals," she recalls.
To help her focus on a more positive future, she began volunteering, dedicating her time to organizations helping foster youth. She credits her experience on the Voices for Children Real Word Panel with opening her eyes to the power of financial stability and youth advocacy. "It was life-changing. I realized the power of my voice and was exposed to wealth beyond my imagination," she says. "I yearned for that financial freedom and built up the confidence to know that no matter the time it took, I would carve out a place of mental and financial stability for myself."
Still, after graduating from high school, Rosalina wasn't sure that she would make it in college. Only half of foster youth in California even finish high school; just three percent earn a college degree. Rosalina struggled with depression, and the compounded difficulties threatened to derail her educational career.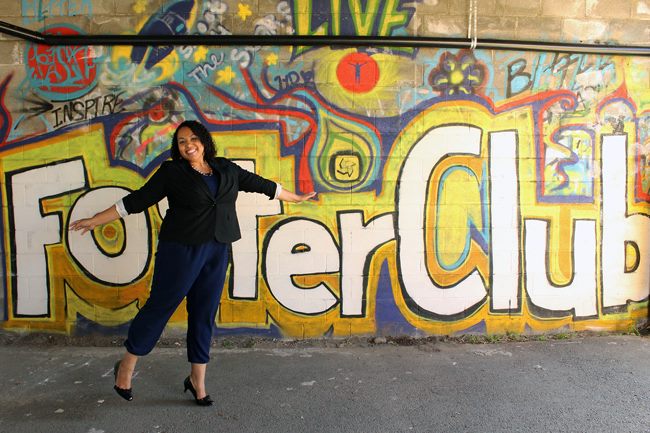 "I realized all the people in my life had been paid to be there," she says. "I didn't have anyone who cared about me personally. While I wanted to succeed in college, working two jobs to provide for myself while navigating adulthood and emotional instability became too much. I dropped out of school to focus on finding financial and emotional stability."
Rosalina found a job as a mental-health worker. After a while, she noticed she was getting paid $3 per hour less than her coworkers because she did not have a degree. "I thought that was ridiculous and [knew] I could change that," she says.
Confident that she could do just what her coworkers had done, Rosalina enrolled in Palomar College and earned an associate's degree in 2018. While at Palomar, she confronted some of her learning challenges and tapped into resources she needed to overcome them. She sought out therapy and took advantage of the school's disability resource center.
"The resource center helped me get the foundation I needed to do well in classes," Burton said. "It built up my confidence."
Her academic performance at Palomar earned her admittance to UC-Davis through California's Transfer Admission Guarantee (TAG) program, an agreement that ensures admission to UC campuses for California community college graduates who fulfill certain academic requirements. Drawn by the school's high-ranking graduate program in human development, Rosalina has excelled on campus. She participated in the McNair Scholars Program for future graduate students and earned several renewable scholarships prior to becoming a Dream Award Scholar.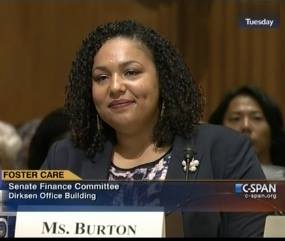 She has also continued to volunteer as a voice for change. After her early advocacy work helped her connect with foster youth across the country, she spent three years with FosterClub, a mentoring program for foster youth and young adults working to thrive in spite of difficult circumstances. Then, as a Leadership Corps Member with the National Foster Youth Institute (NFYI), she had the opportunity to testify in front of the U.S. Senate, sharing her experiences and advocating for the Family First Prevention Services Act, which was signed into law by President Trump in 2018. (You can read her testimony here.)
Before COVID-19 struck, Rosalina had also started following her childhood love of traveling. "I am very proud of the fact that I have managed to visit six countries and eighteen states. A childhood dream come true!"
Back on campus, she found herself working in a lab with Dr. Leah Hibel, professor of human development and family studies, on the California Babies Project, researching the development of children's self-regulation: their ability to control their own thoughts, feelings and actions. Today, those weekly research meetings are happening through Zoom, and Rosalina says she misses going into the lab. "I'm the type of person who likes to go in and sit down and learn in-person. It has been challenging not doing that physically. It's harder to understand certain concepts."
Despite the challenges of distance learning, Rosalina is on track to graduate in June 2021. She's hoping for an in-person commencement ceremony, and she's eager to get started pursuing postgraduate studies. "I want to reach for the stars and see what happens," she says—and we are proud that the Scholarship America Dream Award can help her do just that.