Five Crucial College Cost Calculators for Families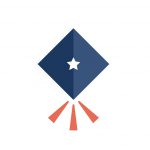 By Scholarship America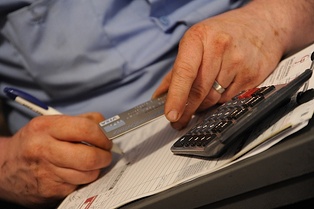 Update, July 2016: Whether you're a high schooler, a college student or a parent, summer break is the perfect time to explore these college cost calculators. They can help you avoid sticker shock on everything from your Expected Family Contribution to your future loan repayments!
There's nothing easy about getting into college. As early as middle school, students spend countless hours studying, participating in activities and volunteering in the community, all to get ready for the next step. For parents, the preparation starts even sooner; savings plans are often set up before kids ever spend a day in a classroom. And it all culminates around high school students' sophomore and junior years—
often in a flurry of hard-to-understand cost and financial aid numbers, percentages and acronyms.
To help make sense of it all, students and parents can turn to a wide array of free, easily available calculators. Then again, that can also get complicated. In addition to the total cost calculators that every college is required to have on their website, there are dozens if not hundreds of loan, savings and financial aid calculators out there. To help you get started, here are five future-focused college calculators that can help students and their families every step of the way. Just click the name of the tool to visit its website.
The Future College Cost Calculator: When you Google "college cost calculator," many of the top results will point you toward this type of calculator, and the one hosted by SavingForCollege.com is among the best and simplest. The calculator starts by asking your student's age, and, with no further input, will generate a cost report based on national averages.
That's only the start, though. You can customize its cost-of-attendance estimate by entering a real college or by using provided College Board estimates for various types of institutions; you can also play with variables ranging from inflation rates to expected family contribution, and even enter how much you currently have in savings. The strength of this tool lies in its flexibility: if you know a lot about your school choice and financial information, you can get great details, and if you're new to the whole experience, you can use the built-in averages to learn where you stand.
Expected Family Contribution Calculator: The College Board's BigFuture site hosts a lot of excellent calculators (including a future-cost calculator and a couple of student tools we'll look at shortly), but one of the most valuable is their Expected Family Contribution (EFC) Calculator. When it comes time to fill out the FAFSA, EFC can often be a wild card. Based on your income, assets and other current financial data, the EFC tells colleges how much a student's family can be expected to pay for their tuition and fees. A lot of financial aid decisions are based on this expectation, and so you never want the final number to be a surprise. Fortunately, the BigFuture EFC calculator walks you through the process, using the same questions as the FAFSA so you can get a very good estimate of your family's EFC well before you need it.
Financial Aid Comparison Calculator: Most students tend to shop around among a few college options, and cost is obviously a big part of the decision-making process. But as students learn more about prices and aid packages at various schools, it can get tough to make apples-to-apples comparisons. That's where BigFuture's Financial Aid Comparison Calculator comes in.
Using this tool, you can enter cost-of-attendance and financial aid information from up to four colleges, then compare them using several criteria. And your results might be surprising — if your $14,000-per-year state school is offering mostly loans but your $32,000-per-year private school offers a bunch of grants and a housing stipend, the higher sticker price could turn out cheaper in the long run.
College Student Budget Calculator: Once a student is in college, good money management is both crucial and difficult. The budgeting tool from Mapping Your Future can help ensure that the necessary-but-boring expenses like savings, medical care and rent don't lose out to video games, concert tickets and late-night Chipotle runs.
Before using the actual calculator, it's a good idea to read through the attached guide to starting a budget. It outlines the importance of good budgeting as well as concepts like "paying yourself first"—setting aside money for future savings before you start spending on all but necessary expenses. Student budgets are often in flux, but this tool can give families and students a solid estimate of real-life income and expense.
Loan Payment Calculator: Finally, no matter how good a financial aid and scholarship package may be, student loans are still a fact of life for three of every four college graduates. To help keep them under control—even while they're still active—check out the Loan Payment Calculators offered by FinAid.
The basic loan calculator comes with a wealth of information about minimum payments, interest rates and loan terms, so you don't accidentally miscalculate anything. If you or your student's loans qualify for Income-Based Repayment, Graduated Repayment or other special terms, you can dig deeper into those costs as well. (Make sure to clarify with a financial aid advisor exactly which calculator to use!) Last but not least, students can also use FinAid's calculators for loan advice based on major and degree level, among others.
Paying for college can be confusing, but, if you know where to start, college cost and other calculators can help you and your family remove a great deal of guesswork from the process.