Engineering Success: Dream Award Scholar Abby Lauer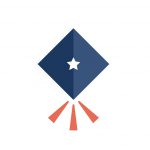 By Pam Carlson
"From the time I took my first science course in elementary school, I knew that I wanted to be a scientist," says Scholarship America Dream Award scholar Abigail (Abby) Lauer.
Today, Abby is well on her way toward an integrated engineering degree, which combines elements of mechanical, civil and electrical engineering. She started taking college classes while in high school, and then enrolled in the Iron Range Engineering Program at Minnesota North College – Mesabi Range Campus, a part of the Northeast Higher Education District (NHED). NHED includes five colleges and 100 programs. The Iron Range Engineering Program is work-based, so Abby takes night classes while working full-time.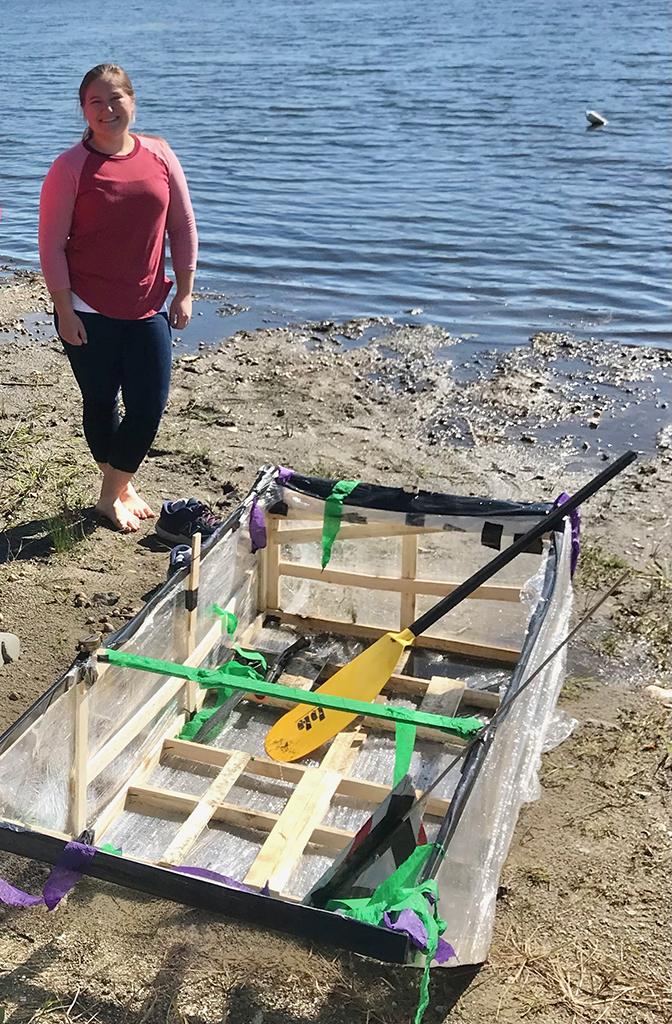 This summer, Abby has been working as an engineering aide for a bridge survey crew in St. Louis County on the Iron Range of Minnesota. The crew is surveying every bridge in the county, looking at safety considerations to get engineers data they need. "I love hands-on learning," Abby says. "I don't really grasp principles until I build something."
It's no surprise, then, that her very favorite class to date is engineering design. Students worked in small groups and were presented with design challenges—like building a boat using Saran Wrap, capable of supporting two people rowing it for 50 feet. Abby's team built the only boat that didn't sink. The next semester, the challenge was to build a miniature arcade machine in eight weeks.
This past spring, Abby and her fellow engineering design students were challenged to create their own project. Abby and two other students designed and built an automated greenhouse that measures soil moisture, waters plants as needed and turns on grow lights automatically when it is dark. Abby wrote the programming code using input from six sensors.
"It was really a lot, especially since I haven't taken programming yet," she says.
It's that embrace of challenges that led Katherine Ulseth, her physics and introduction to engineering instructor, to call Abby "extremely tenacious and detail oriented. She is persistent and determined to be successful."
She's also working to help more young women follow in her footsteps. As a minority in her engineering program, Abby joined the Society of Women Engineers and reaches out to girls in high school across the Iron Range telling them that women are welcome in STEM (Science, Technology, Engineering and Math) fields. The society presents a "hashtag night" with engineering demonstrations and more. Because of Covid, the past two years the event has been on Zoom.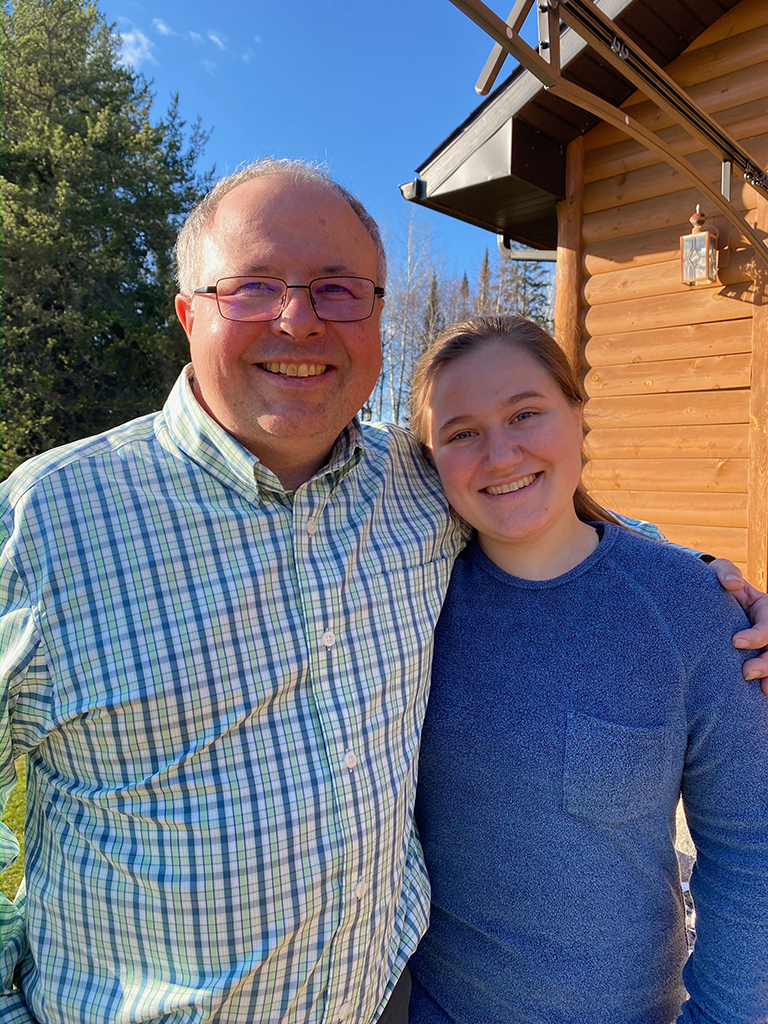 That's not the only way the Covid pandemic has made school more challenging. Abby says that, while students masked up and observed social distancing, it got "kind of tricky for group projects." She was on a team of three people for her first project and one person got Covid. When that student returned, the other team member got Covid. "It was kind of a jumble."
At home, Abby has also faced family medical challenges, with both of her parents living with chronic illnesses. Her father has amyotrophic lateral sclerosis (ALS) and her mother has multiple sclerosis (MS). Her mother has relapsing and remitting MS and struggles with fatigue. "It has been something we always lived with," Abby says.
"I was 11 or 12 at the time Dad was diagnosed," Abby says. "It was a huge shock. We were told he'd only last two years. It's been seven. Watching his determination not to give up and seeing how hard my mom works as his caregiver despite having an illness, inspires me. I'm not going to give up on my dreams either."
Abby holds onto that inspiration despite medical expenses making finances are tight in the Lauer home —and having three siblings in college or intending to go to college. Scholarships play a key role in helping Abby pay for school.
"I was applying to another scholarship on the Scholarship America website and found the Dream Award," she says. "The Dream Award will allow me not to worry so much about finances. I'm super excited."
In Abby's program, engineering co-ops are a key element. Students work full-time at companies during the day and take classes online at night. Thanks to this scholarship support, Abby won't have to balance yet another job with those obligations. "I was really nervous that I'd have to take a job while working at a co-op and going to school," Abby says. "I'm extremely grateful to receive the Scholarship America Dream Award. It's going to really make a difference."