Emerging Trends in Student Support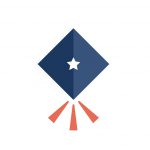 By Scholarship America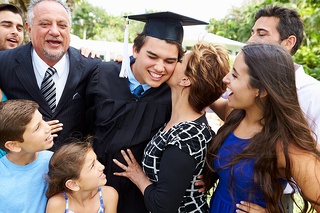 Financial aid for higher education has never exactly been simple, but in the past it was usually fairly straightforward: students heading off to college would report their family's financial situation to the government and their school, and earn a package of grants and loans based on those finances. They could earn more money through work-study, off-campus jobs, merit or need-based scholarships — and, generally, those were the avenues they could take toward paying for college.
However, as college costs have risen and student demographics have changed, those old models aren't the only way anymore. Federal aid, institutional grants, scholarships and loans are all still big pieces of the puzzle, but two major trends show how different the student support landscape is in 2017.
Emergency Financial Aid is on the Rise
The traditional model of student support usually calculated financial need on a yearly basis. In reality, however, students' financial situations are often precarious. One unexpected expense can throw a huge wrench into even the most thorough plans.
That's why the last decade has seen the slow-but-steady rise of emergency financial aid programs. Here at Scholarship America, we've been at the forefront of these programs. Founded in 2005, our Dreamkeepers Emergency Financial Assistance model was one of the earliest nationwide programs of this nature. Dreamkeepers continues to provide emergency aid at dozens of partner colleges, and more and more programs like it are springing up.
[Download our report on Emergency Financial Aid Programs, produced with the Wisconsin Hope Lab]
The United Negro College Fund's Campaign for Emergency Student Aid uses a model similar to Dreamkeepers — "just-in-time" financial aid to HBCU students "when personal emergencies become financial crises." Funded by private donations and a sizable corporate grant from Lowe's, those awards (which average $2,000) have helped 12,000 students continue their education since 2009.
Public colleges are getting in on the act as well. As the Washington Post reports, "a pilot program from Temple University and the Association of Public and Land-grant Universities [is using] a nearly $4 million grant from the Education Department to examine and build out completion aid programs at up to 10 universities."
The program hopes to expand on the success of emergency aid at many individual schools: "Although small-dollar grants are barely a decade old, they have produced some significant results. The graduation rate for Georgia State students who received Panther Grants [averaging $900] was 134 percent higher two terms after the grant than for similar students who received no assistance, according to the school." By ensuring students get the right aid at the right time, more schools may be able to boost graduation rates while reducing their alumni's debt loads.
Intensive Support Is an Investment That Pays Off
Emergency financial assistance offers colleges a relatively inexpensive way to help students when they need it most. For some schools, though, bigger investments are paying off.
The Chronicle of Higher Education (subscription needed) reports on City University of New York's Accelerated Studyin Associate Programs (ASAP), an intensive student support program aimed at getting community college students through their associate's degree curriculum as quickly as possible.
ASAP, as offered at Laguardia Community College and eight others, provides end-to-end support. The program pays all tuition not covered by financial aid, and provides textbook vouchers, transit passes and a dedicated advisor. In return, the recipients — many of whom are first-generation college attendees, adult students or both — commit to full-time attendance, any remedial classes they need and regular meetings with advisors and tutors.
The investment is significant; according to a study quoted by the Chronicle, "over three years, CUNY spent about $16,300 more per ASAP student than it did on those in the general population." That spending, however, doubled the three-year graduation rate of remedial students. What's more, community colleges elsewhere in New York, in California and in Ohio are replicating ASAP on their campuses. In the midst of lots of uncertainty, a proven graduation booster is well worth it for both schools and students.
The current higher-ed landscape is shifting every year. More and more students are balancing work and school. Nearly half of four-year college grads start out at a two-year school. More than 40 percent of college students are over age 25. Colleges, nonprofits and the government are all working to figure out what's best for the "new" postsecondary student — and you can expect to see both emergency financial aid and intensive student support programs continue to grow.