Early Decision, Early Action: What's The Difference?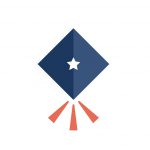 By Scholarship America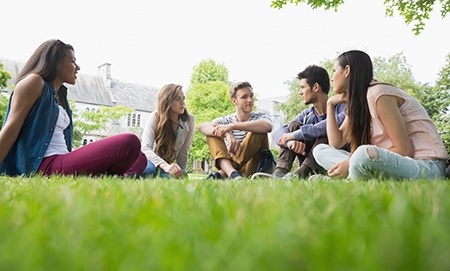 For high school seniors, college application season can be a daunting time. Even when you're only a month into the school year, you're also just a month away from the first Early Decision application deadlines.
If you're a student or parent, that news may have you panicking. But don't worry. Early Decision (ED) isn't right for everyone—and it's just one of many options that applicants have. Of course, that wealth of options can get confusing. So, to help seniors and their families make sense of the process (and to help younger students know what to expect), let's take a look at the differences between Early Decision, Early Action and Regular Decision.
Early Decision
On the surface, "Early Decision" is a pretty self-explanatory term: high school students submit their application in early November of their senior year, and the college makes its admission decision several months before the regular process starts. By mid-December, the student will know if they've been accepted, and what their financial aid package looks like.
But there's a big catch to Early Decision: ED applications and decisions are considered "binding." If you submit an ED application, you're not allowed to apply to any other colleges, unless your application is rejected. And if you're accepted, you are required to attend. (There's one exception: if the school's financial aid offer is inadequate, you can decline admission and apply to other schools during the Regular Decision period later in the year.)
Early Decision does come with some benefits. At some highly competitive schools, an ED application may help you "lock in" your spot in the freshman class—though others, like Harvard, promise that application timing plays no role in admissions. (Around 40 percent of Ivy League freshman classes come from the pool of ED applicants.) Others, like Penn, give stronger consideration to legacy students during the ED period. If you or your student have a dream school in mind, it's worth checking out ED admission rates and school-specific benefits.
However, as a rule, ED is only recommended if a student is absolutely, positively committed to attending a certain school, no matter what. If you're on the fence, or you want to evaluate multiple financial aid offers, it's probably not your best application choice.
Early Action
An increasing number of schools are replacing or supplementing their Early Decision admissions with a process called Early Action (EA). Like ED, applications are usually due in early November and students can find out their status earlier than Regular Decision applicants. But unlike the binding commitment of ED, EA applications are non-binding—in most cases, students who apply EA can apply to other schools, and aren't committed to attending if they're accepted.
As Peterson's Ask The Experts puts it, EA offers some of the best of both worlds:  "EA helps students by allowing you to get into a reach, target, or safety school earlier in the year. You can then either narrow your college list for regular decision if you get in; or, expand your list if you aren't getting into EA schools."
It's important to note that, while EA is non-binding, some schools (most notably Harvard and Princeton) do use a "Single-Choice" or "Restrictive" Early Action period. In these cases, students are not allowed to submit EA applications to multiple schools, though they can apply to any public or international university during Regular Decision, and aren't committed to attending the EA school if accepted.
If you're dreaming of a single big-name college but you want to leave yourself some options, Restrictive EA can be useful. And if your resume is in great shape and you're ready to get going on applications, Early Action lets you speed up the process but still shop around for the best fit and financial aid package.
Regular Decision
Like the name indicates, Regular Decision follows standard timing and non-binding commitments. RD students have until around January 1 to submit as many applications to as many schools as they want; applicants are notified of their admissions status in mid-April. It may seem less glamorous than ED or EA, but you should strongly consider RD if you know you'll need significant financial aid, you're not quite sure what college fits best or you think you need to shore up your resume during senior year.
Whatever path you end up choosing, one final thing is crucial: know what you can expect from financial aid before you commit to an application, especially an early one. Parents and students should always talk to the financial aid office, and fill out as many forms as possible, to get some ballpark figures around their expected aid package. (Many schools that use the CSS/PROFILE financial aid form require it to be submitted around the same time as ED/EA applications; when the "Fall FAFSA" is introduced next year, it will help families get a clearer, earlier picture  of financial aid as well.)
Acceptance, rejection or deferral of an application leads quickly to some big decisions, and, whether you're applying early or not, you don't want any financial surprises cropping up along the way!