Dream Big: Scholarship America Dream Award Scholar Vy Nguyen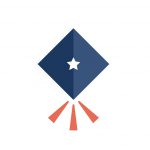 By Pam Carlson
Vy Nguyen loves learning. "I want to learn something new every day," the University of Portland nursing major says.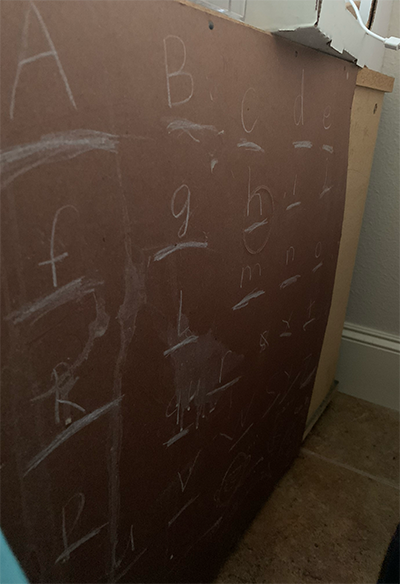 That passion is lifelong. Born in Vietnam, Vy and her parents immigrated to the United States when she was six.
"I remember when I started first grade, it was a terrifying experience not knowing any English," Vy said. "It was a culture shock. I was left all on my own, it was just myself navigating through school and making friends."
Vy worked hard, etching multiplication tables on her wooden desk at home and practicing the alphabet by writing in crayon on cabinets. She still uses that desk today, a reminder to be ambitious and always keep trying.
"As a kid, I was always a scholar," Vy said. "I was eager to learn new things and books were my favorite gifts. I really liked science, especially biology and anatomy."
That early interest in science blossomed into a potential career path, and led Vy to volunteer with the American Red Cross, work on blood drives and take on a job in the gift shop at Providence Medical Center. She's particularly interested in pursuing a career in pediatrics and women's health, and has just started a clinical placement at Providence Medical Center in the neonatal intensive care unit. She works one 12-hour shift a week.
Paula Tower, Vy's biology teacher at the University of Portland, believes she'll excel at anything she puts her mind to.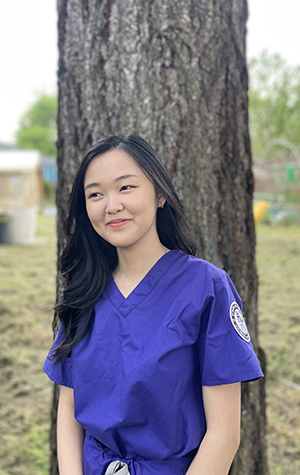 "Vy is an intelligent, engaged, highly motivated and very hardworking student," Paula wrote. "Her total commitment to learning and work ethic truly stand out."
An only child, Vy feels a strong responsibility for her parents. "I want to be able to take care of them as they get older and as a first-generation college student, I hope to make my parents proud of me."
Her parents have much to be proud of. Vy maintains a 3.9 GPA, on top of a schedule jammed with volunteer activities. She is treasurer of the University of Portland Nursing Association and a member of the University of Portland Vietnamese Student Association. She is a member of Blue Key, the college version of the National Honor Society, participating in volunteer activities every month. She has also volunteered tutoring students in math and science.
And thanks to the Scholarship America Dream Award, Vy and her family have less financial stress. "It has enabled me to concentrate on school, not having to work so many jobs to cover costs."
Vy will graduate in 2024 with a Bachelor of Science in Nursing and Registered Nursing degree. She wants to go on to secure a Master's degree in nursing. A Doctorate is on her list of goals as well. "My advice to other students is to dream big and shoot for what you want. Keep trying."