A Pathway to the American Dream: Dream Award Scholar David Cazares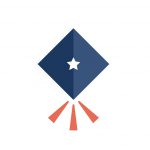 By Pam Carlson
A typical day in high school for David Cazares went like this: work from 5:00 am to noon at a QuikTrip gas station; go to class in the afternoon; then work at his second job at Lowe's until 11:00 pm. Homework got done during breaks.
"Money has always been tight, but my family was even more financially stressed when my father was laid off my senior year," David says. "Without citizenship, and having only an elementary school education, it was difficult for him to find work."
"I paid for my clarinet lessons, helped my family with utility and medical bills and sent money back home to Mexico whenever possible," he recalls. "I really gained the opportunity to grow as an individual … [but] I constantly had trouble staying awake in class, had trouble keeping in touch with friends and was often bullied for being an immigrant."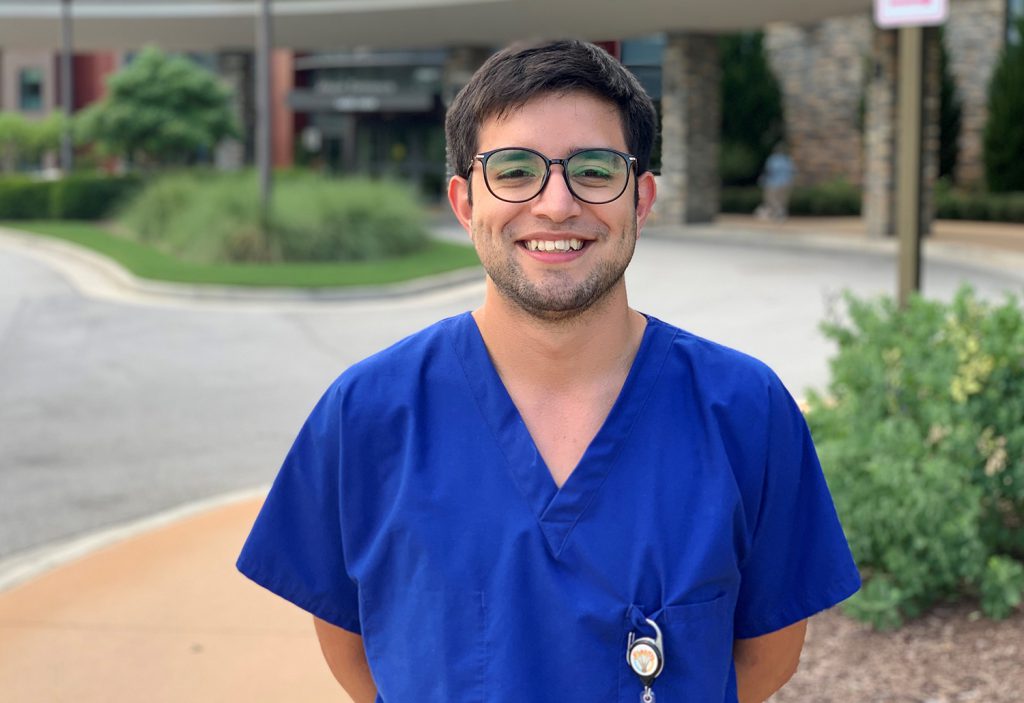 Just six years old when he arrived in the United States, David slept on the floor for the first few months as his parents struggled to support David and his sister.
David felt a strong sense of responsibility to succeed in school, work and go to college so he could achieve the American Dream. To help himself get ahead, he dual enrolled, earning college and high school credit concurrently.
He also started work as soon as he could, applying for his first job the day he received a work permit—the exact same day his mom was hospitalized for an emergency nephrectomy. She has continued to have medical problems, and David was in awe of the surgeons and hospitalists who cared for her. They inspired his career goal of becoming a doctor.
"As a young boy, I dreamt of helping my family overcome poverty, and becoming a leader in my community, a leader who would effect change. Maybe I watched too many superhero movies, but I grew up certain it was my responsibility to save the world. Regardless of how much it costs or however long it takes, I will become a doctor."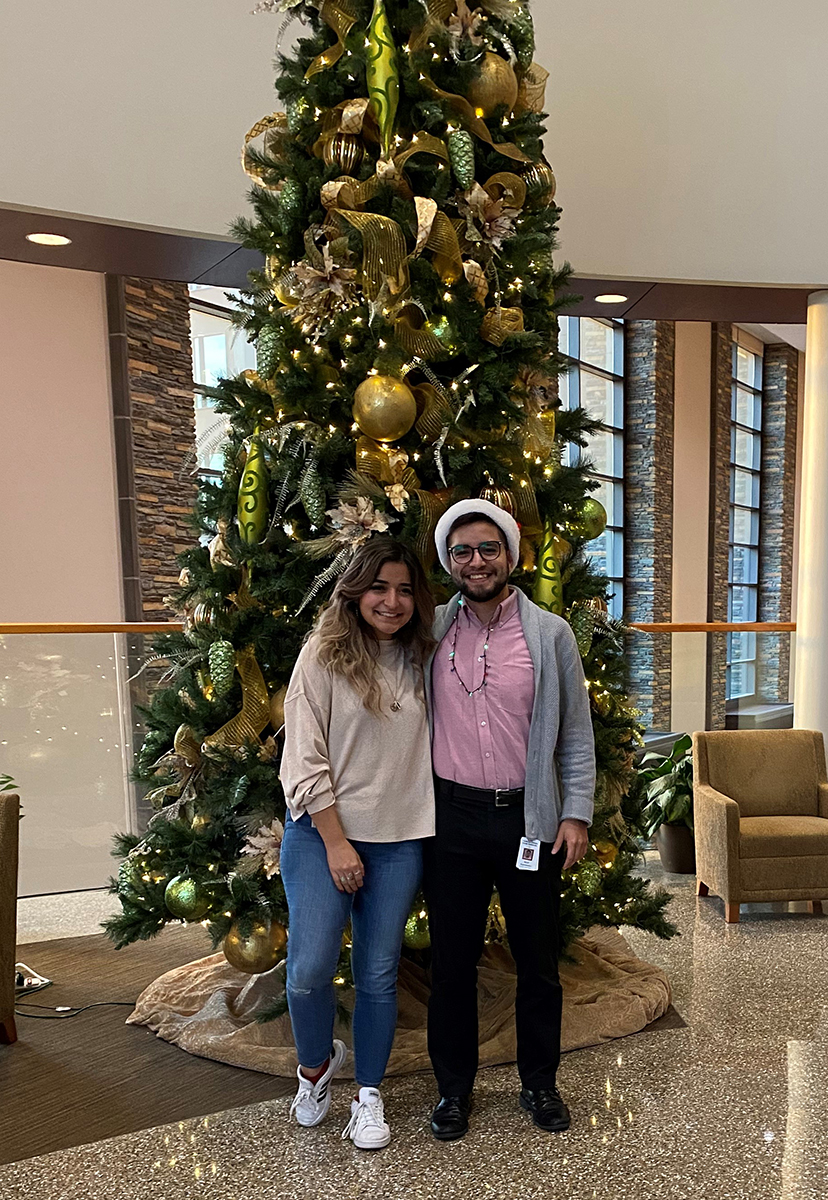 Despite growing up with financial struggles, David says "as an undocumented immigrant I didn't feel too held back until high school." That's when the stark realities of his educational future became clear. His home state, Georgia, banned undocumented immigrants from attending public colleges, and he discovered DACA students don't qualify for government aid or FAFSA.
Inspired by his goal of becoming a doctor, David didn't give up. He enrolled at the University of North Georgia in Gainesville, and supported his education by working as an interpreter at a local hospital. Still, it was hard to make ends meet. "I had to make a follow up payment for my first semester, but hadn't yet received my paycheck. I literally paid tuition using quarters and other spare change."
To help relieve some of the financial stress, he searched for scholarships that were open to undocumented immigrants and found Scholarship America's Dream Award. In May of 2020, he was named a Dream Award Scholar.
"I am honored to receive the Dream Award," David says. "I will still have to work, but my tuition; room and board will be covered. I'm really thankful."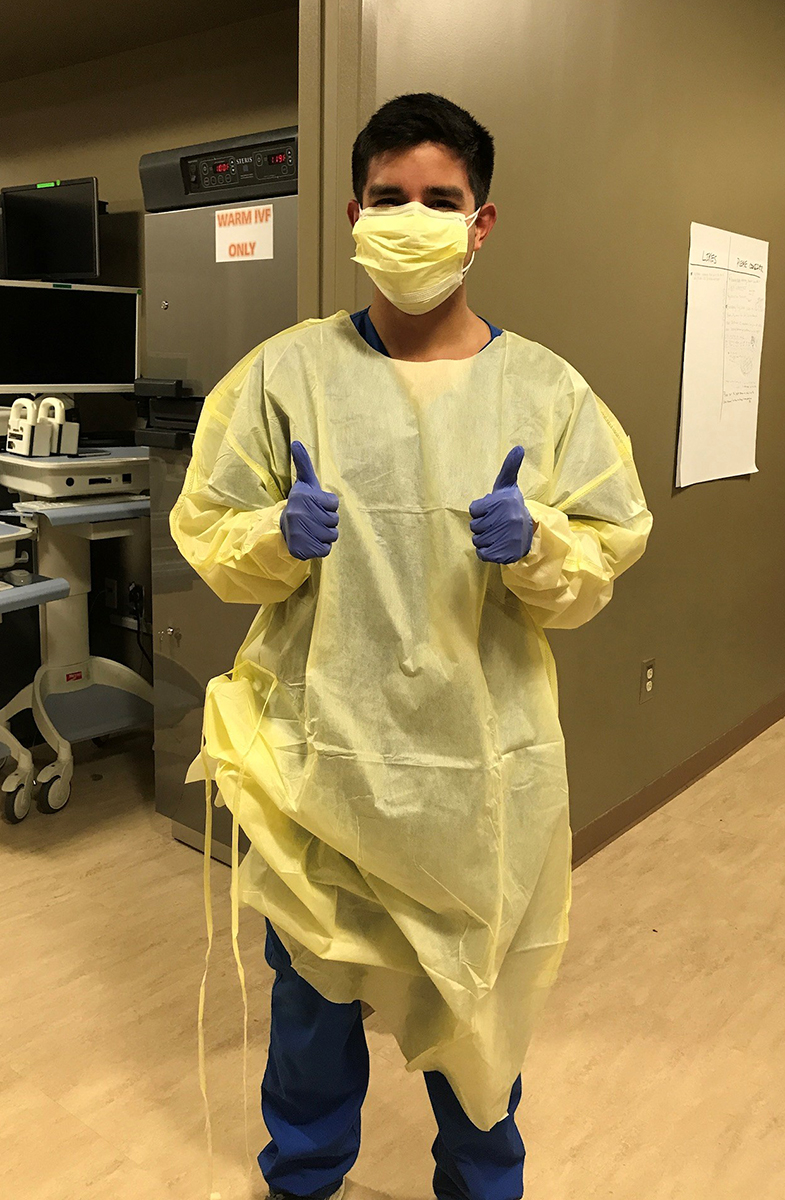 Even in the midst of the COVID-19 pandemic, David's hospital work continues to affirm his desire to work in health care after graduation, too. "I couldn't afford to take too many classes, so I looked for opportunities at the hospital to shadow doctors and learn outside the classroom," he says. "Working as an interpreter for non-English speaking patients is a great fit. My work has led me to understand many people do not fear dying; they fear living without having done their very best. I've learned that medicine isn't only about beating death; it is about helping people live well.
"I really want to go to medical school. Eventually one of my goals is to work at a clinic [that] provides healthcare at no cost. With an additional master's in public health, I will have a better idea of how I can reach more people about preventative care."
David plans to transfer to Franklin & Marshall College in Lancaster, Pennsylvania, in the fall of 2020. He is on track to graduate with his B.S. in biology in May of 2022.
"Less than ten percent of DACA students go to college and even fewer will graduate. I hope my story is an inspiration for others and provides momentum on a pathway to citizenship and the American Dream," David says.