A Letter From Scholarship America's Board Chair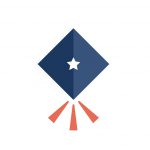 By Scholarship America
It is with deep, heartfelt gratitude for his service, that the Board of Directors of Scholarship America announces Robert C. Ballard's decision to retire as the President/CEO by the end of 2021.
Bob will have given us six years of outstanding leadership and accomplishments. We on the Board, along with his colleagues at Scholarship America, will miss his guidance and kindheartedness. Since Bob stepped into the role of President & CEO in 2015, we have reaffirmed our commitment to our mission with students at the center of everything we do, expanded and sharpened our strategies and developed our ability to learn and improve. We believe that student success is essential to the economic, racial and social success of our society, and that every student should have the opportunity to succeed.
Under Bob's guidance, the organization shifted our strategic direction as a service provider to a solutions partner, working to break down barriers and open doors to make it simple for all students to access scholarships, with dedicated focus on students from underrepresented communities and those with high-financial need. Today's students require a broad range of supports where financial support is just one part of an overall solution that also includes social and cultural supports. To that end, we work on changing policies, practices, systems, and offerings to better support student success. At the same time, we work with partners throughout the country to develop leading scholarship solutions achieved through an outcomes-based, solutions-focused approach.
Our mission hasn't changed—and won't change with the coming leadership transition. We are indebted to Bob for greatly improving our ability to achieve that mission by bringing about a significant evolution for the organization's leadership as well as its work.
During Bob's tenure, the organization has encouraged the use of data in student success outcomes, forged new partnerships, invested in our technology platform and information security, and strengthened our advocacy efforts in higher education.
Our strategic direction is an ever-evolving process and structure that will guide us into the future as we continue to innovate and iterate and carry out the work to redouble our mission-driven efforts and our elevated commitment to equity, inclusion and diversity. We are deliberate and focused about the levers we pull to improve our student-centered experience, our nimbleness when it comes to opportunities and a continuous improvement approach that cultivates student success by partnering with others to deliver outcomes-based solutions.
Bob has helped develop a board that collectively holds this vision. We are fortunate to have worked alongside a leader with his passion and good partnership.
Bob is a leading champion of students. He leaves a legacy to be proud of, and leaves Scholarship America at a good moment for new leadership to take the helm. The organization is on a strong new trajectory to build an exceptional student-centered experience, significantly improve product delivery and create an organization that seeks out better, more equitable solutions where access and opportunity to learn, grow, succeed and thrive are available to all students. The board is committed to that trajectory. We have the resources and plans in place to address the many opportunities ahead.
Treasa Bowers, Board of Directors Trustee, will be heading a search committee to find Bob's successor. We will be in touch about next steps.
Please join us in wishing Bob well in his retirement—and thank you, Bob, on behalf of all of us, for all you do in service of students and their success.
Sincerely,
Tina Lee
Chair, Scholarship America Board of Trustees